White BBQ Chicken Subs Recipe – Total comfort and a whole lot of flavor! Delicious hot sub sandwich packed with chicken, cheese, and homemade white BBQ sauce.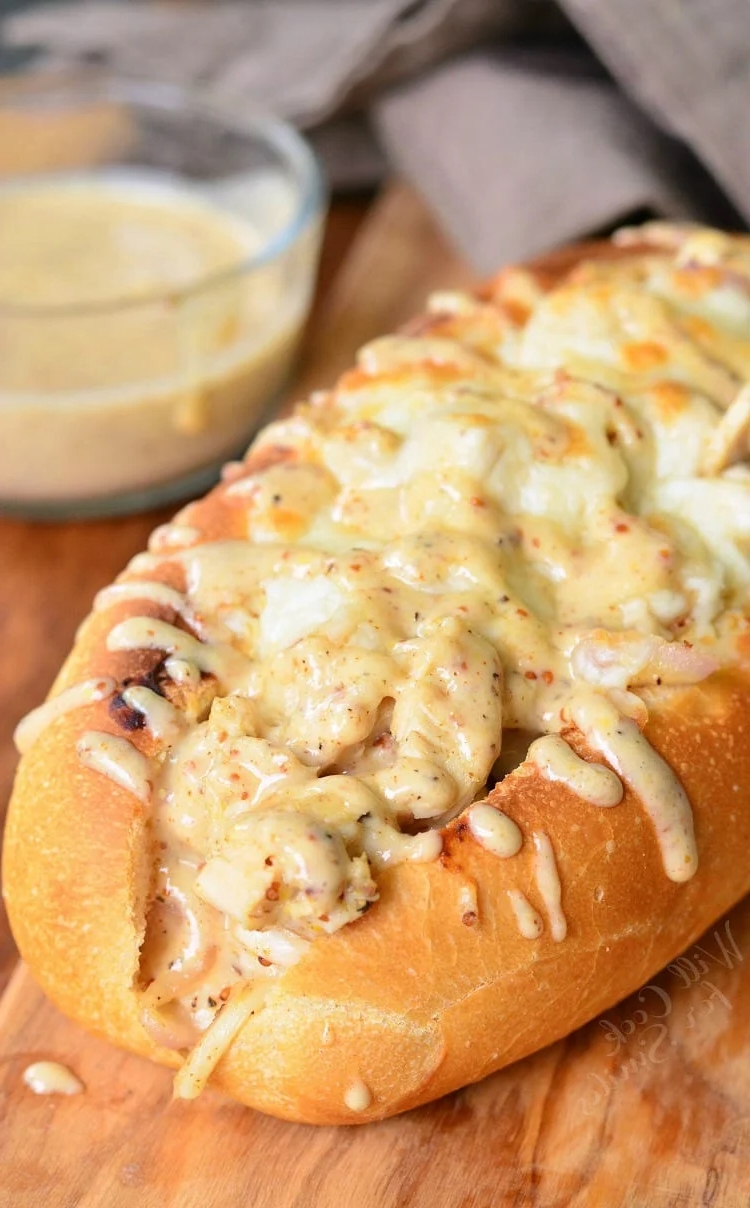 Servings: 2 subs
Ingredients
White BBQ Sauce:
1/2 cup mayo
2 Tbsp white vinegar
1/2 Tbsp fresh cracked white pepper
1/2 Tbsp Creole mustard
1/2 tsp salt
2 Tbsp sugar
2 large garlic cloves pressed
2 tsp horseradish
1 Tbsp lemon juice
1/2 tsp paprika
Sandwich:
6-8 chicken tenders
2 Tbsp vegetable oil for cooking
Salt and pepper
2 large shallots sliced
1 1/2 cups shredded Monterrey Jack cheese
2 French bread subs
About 1/2 cup white BBQ sauce more for dipping or drizzling
Instructions
Mix all ingredients for the white BBQ sauce and refrigerate until ready to use.
Cook chicken tenders in a saute pan with some salt and pepper, until done. Add shallots about half way through cooking the chicken.
Let chicken tenders cool until it can be handled. Chop chicken and place it in a mixing bowl.
Add cooked onions, cheese and white BBQ sauce to the chicken. Mix well.
Slice bread in the middle to stuff it. (Don't cut all the way through.)
Divide chicken mixture between the subs.
Sprinkle some more cheese over the top.
Place subs on a baking sheet and pop them under a broiler until cheese is melted. (Keep an eye on it so it doesn't burn.)
You can drizzle a little more white BBQ on top and serve right away.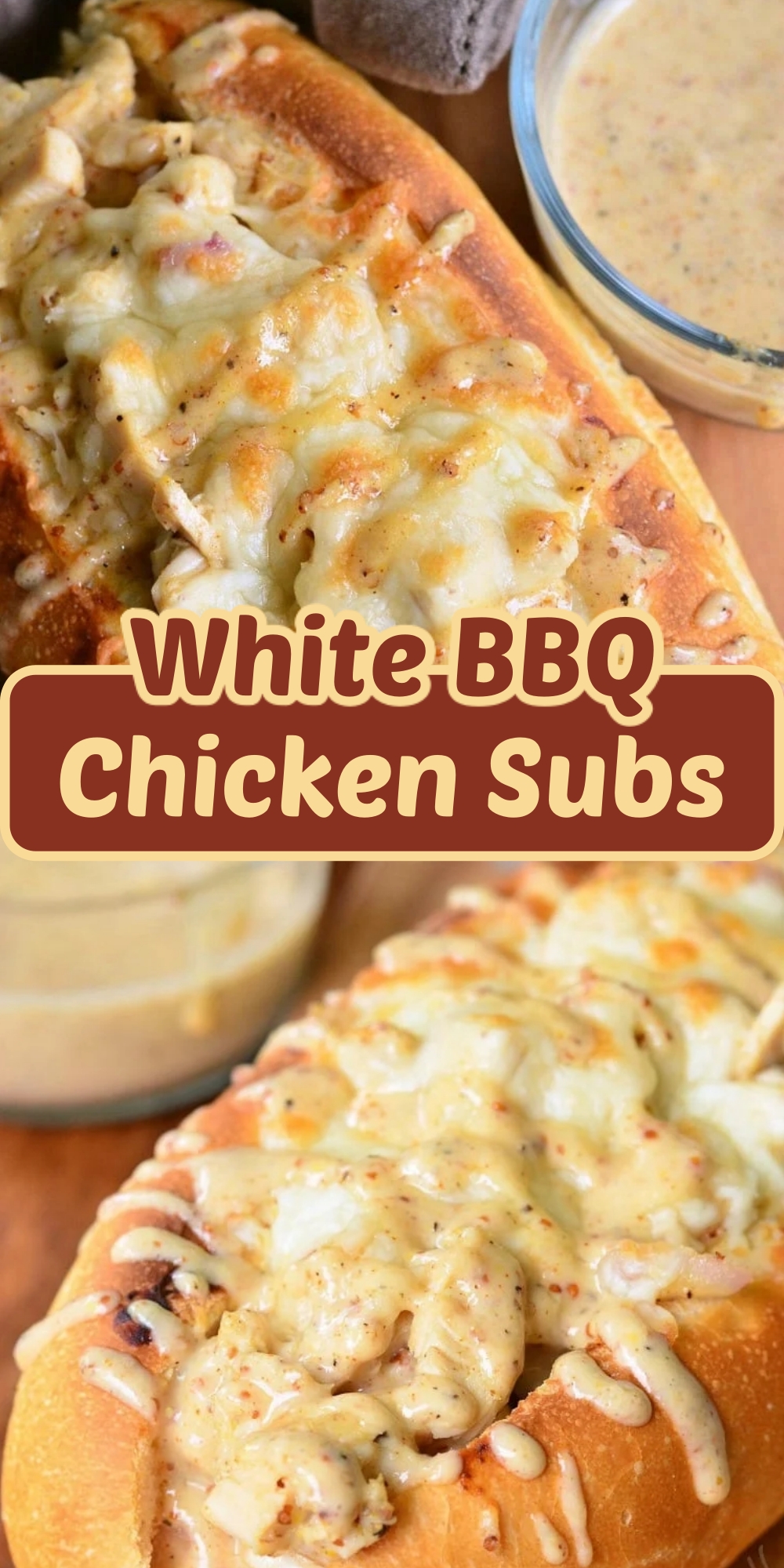 Recipe by: willcookforsmiles.com