Quick and Easy Spinach Artichoke Cups – Spinach artichoke cups are a tasty appetizer for any party. Sure to please all your guests! Finger food at its best!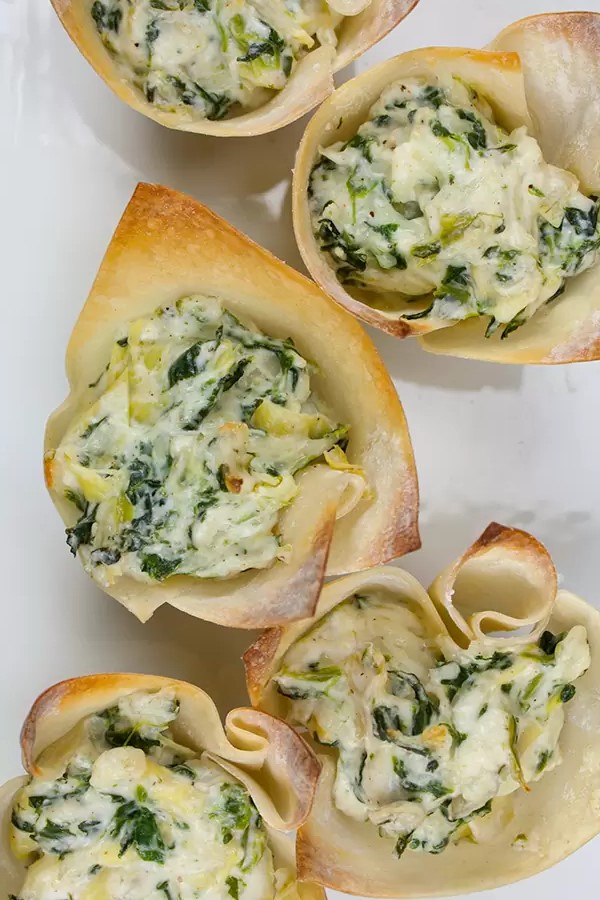 Servings: 30
Ingredients
30-40 wonton wrappers
8 ounces cream cheese, softened
1 cup frozen chopped spinach, thawed and drained
7 oz can artichokes, drained and chopped
(1/2 – 14 oz can)
1 cup shredded parmesan cheese
1/3 cup mayo
1/2 teaspoon black pepper
1/2 teaspoon salt
1/8 teaspoon cayenne pepper, if desired
1 clove garlic, minced
Instructions
Preheat oven to 350 degrees F. Lightly coat mini-muffin tins with cooking spray.
Mix cream cheese, spinach, artichokes, shredded cheese, mayo, garlic, cayenne, salt and pepper in a medium-sized bowl.
Line prepared the mini-muffin pan with wonton wrappers, lightly pressing into place to form a cup. Be careful not to press too hard, you don't want them to tear.
Using a tablespoon, fill each cup with mixture almost to the top.
Bake for 8-10 minutes, until edges, are browned and crisp and the filling is hot and melty.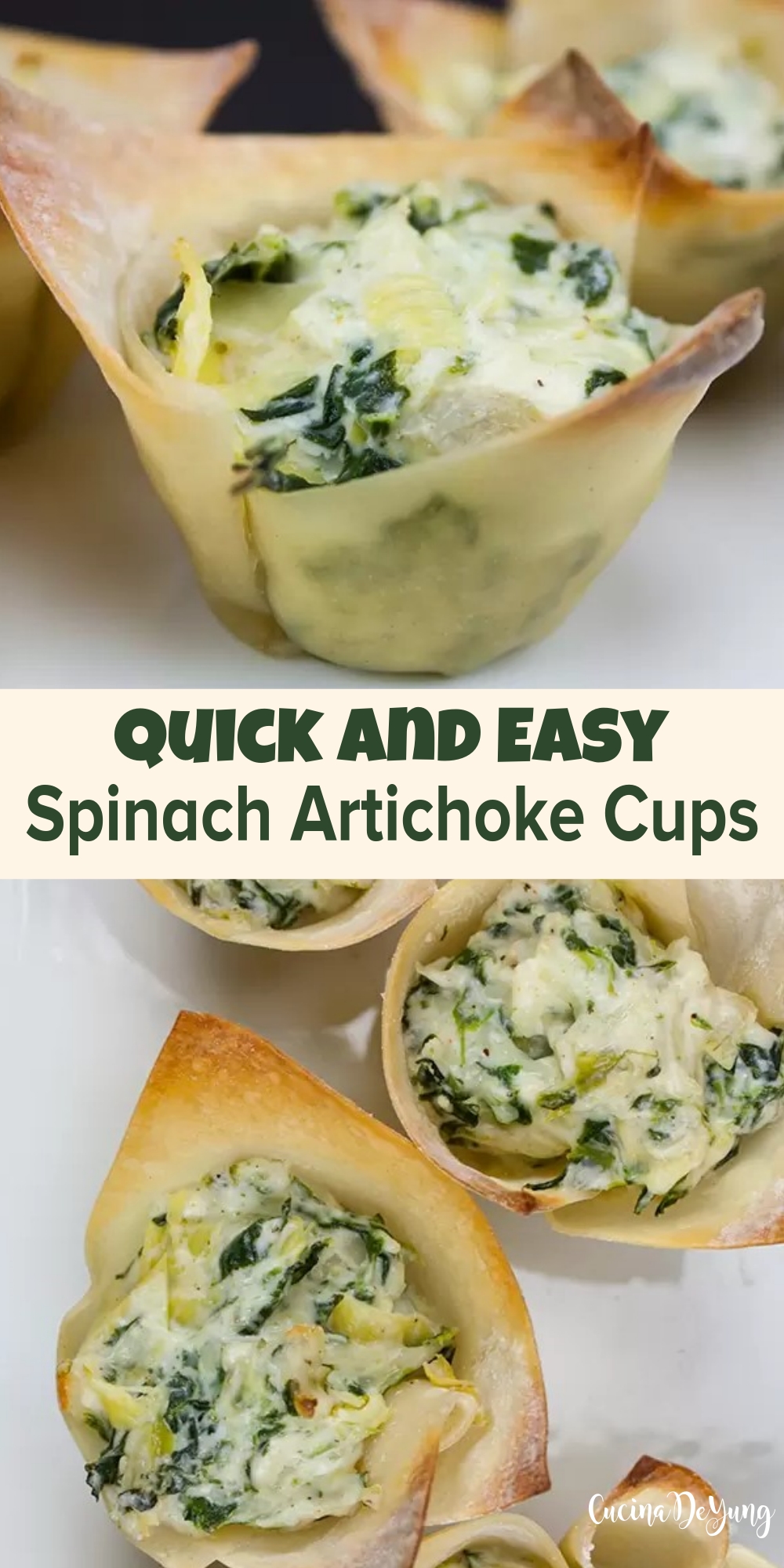 Source: dontsweattherecipe.com