Best-ever Cheesy Sausage Zucchini Bake – This would make a great brunch dish, but seriously I would eat this any time of the day!!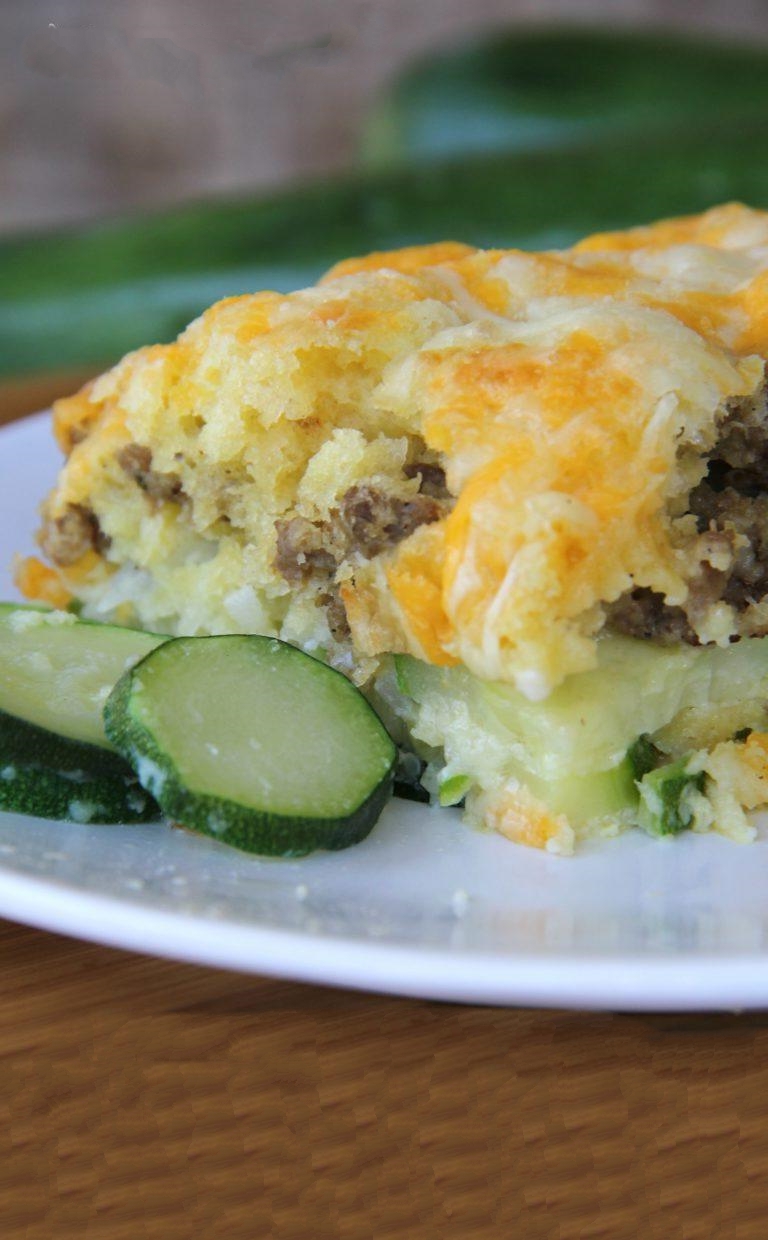 Servings: 8
INGREDIENTS
4 medium zucchini's sliced thinly
½ onion chopped
1 16oz. package Jimmy Dean Sausage
1 cup Bisquick
¼ cup milk
⅓ cup vegetable oil
4 eggs beaten
¾ cup grated cheddar jack cheese
Salt and Pepper to taste
INSTRUCTIONS
Spray a 9×9 pan with cooking spray. Layer the zucchini slices in the bottom of the pan. Sprinkle the onion on top of the zucchini.
Cook and brown the sausage, and drain off any excess grease.
Put the sausage on top of the zucchini and onion.
Salt and pepper the layers.
In a mixing bowl, mix together the bisquick, milk, egg and oil till smooth.
Pour on top of the zucchini and sausage layers.
Sprinkle the cheese on top.
Bake in a preheated 350 degree oven 30 to 40 minutes or until it looks golden on top.
I like to let it set just for about 5 minutes before serving.
Sooo, delicious!!!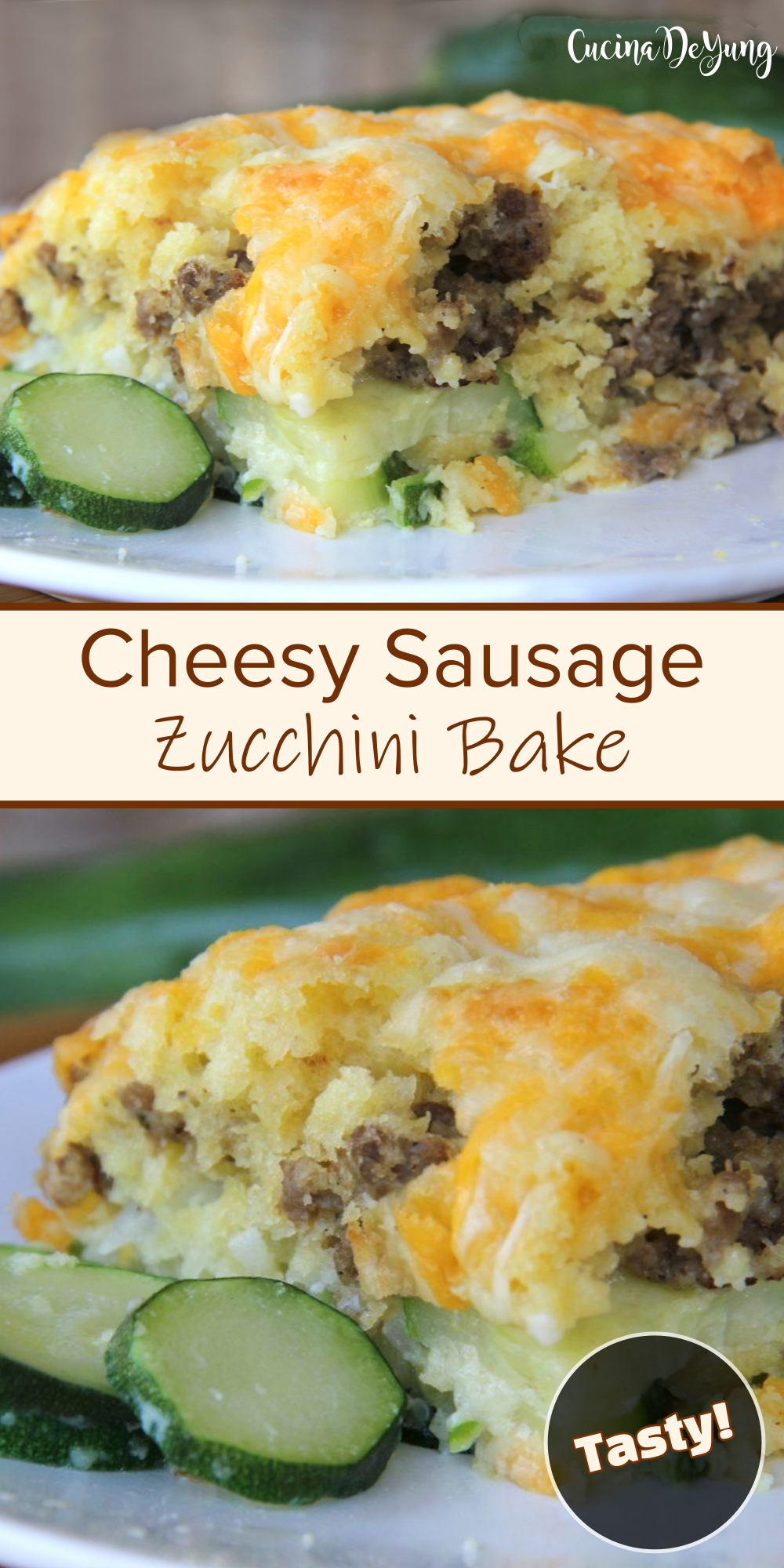 Source: sugar-n-spicegals.com