Quick and Easy Creamy Tomato Tortellini Soup – This tomato tortellini soup recipe is creamy and filled with flavor. It's a quick and easy recipe that's perfect any day of the week.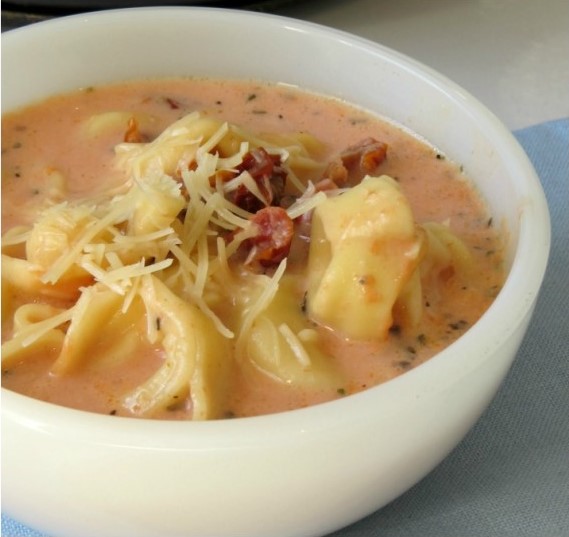 Ingredients
2 cans condensed tomato soup, undiluted
2 cups of vegetable broth
2 cups of milk
2 cups of half and half
3/4 cup sun-dried tomatoes, oil packed
1 teaspoon garlic powder
1 teaspoon onion powder
1 teaspoon dried basil
1 pack frozen cheese tortellini
1/2 cup Parmesan cheese, shredded
salt and pepper to taste
Instructions
Combine first 8 ingredients in a large soup kettle and heat on medium heat, stirring frequently, until heated throughout.
Cook the tortellini according to package directions. Drain and add to the soup mixture.
Stir in the cheese and salt and pepper to taste.
Top each serving with a generous sprinkling of more Parmesan cheese. Enjoy!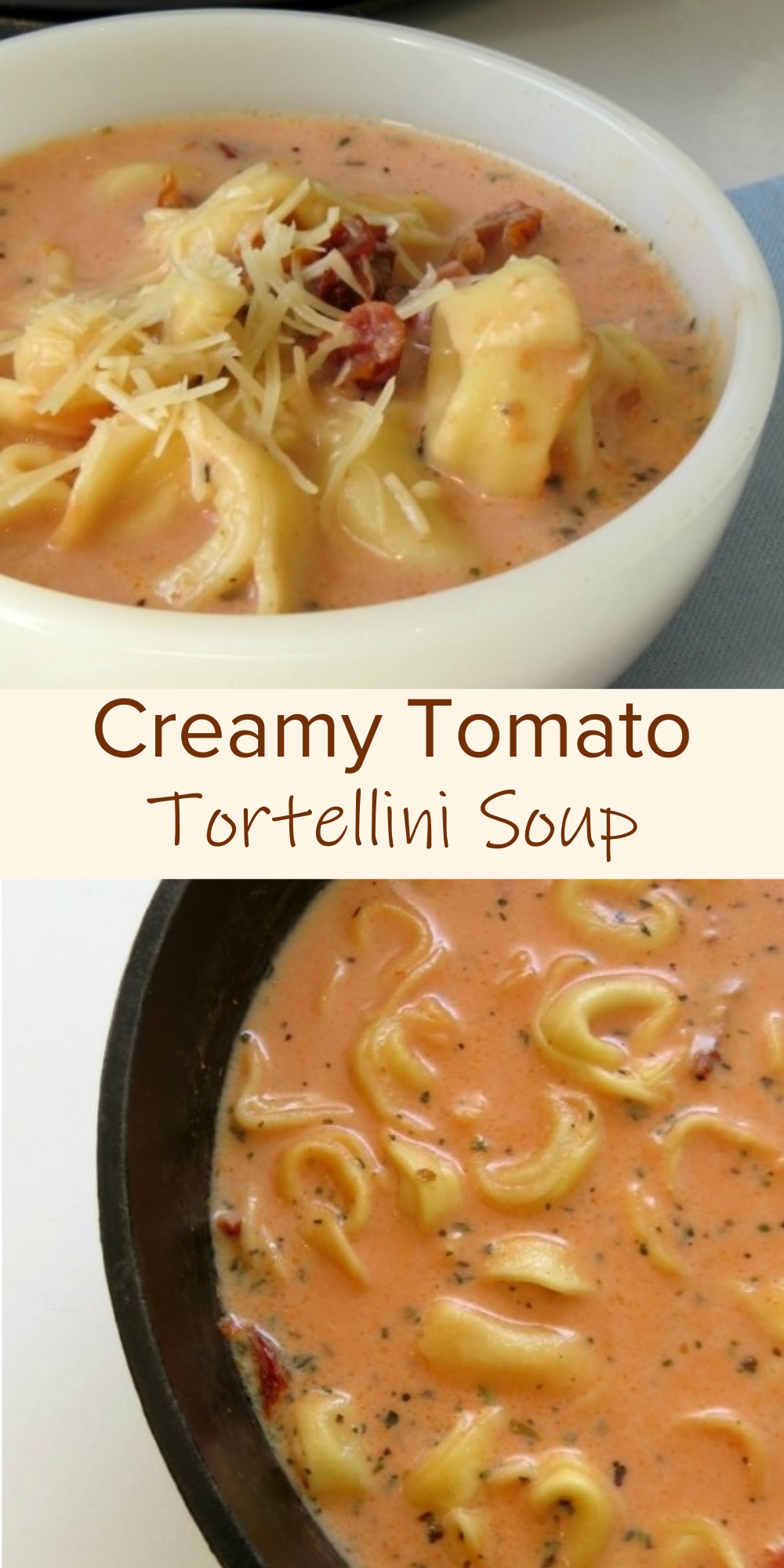 Source: writtenreality.com