The BEST Bacon Wrapped Jalapeño Poppers – These best ever bacon wrapped jalapeño poppers are insanely delicious! They are stuffed with sausage and cream cheese and wrapped in bacon and melted cheese. Great for tailgating, too.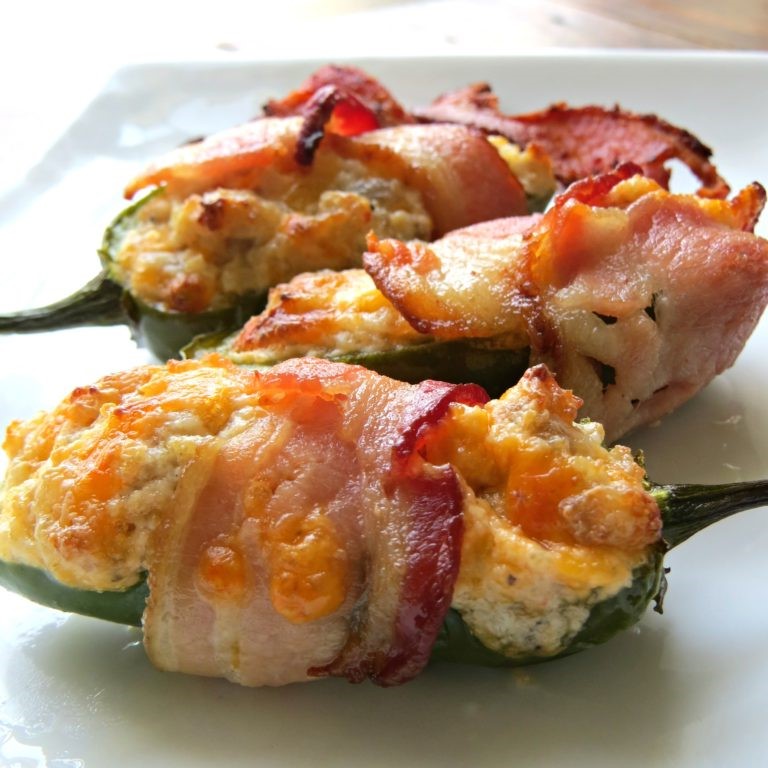 Ingredients
24 fresh jalapeño peppers, halved
1 lb. ground mild pork sausage
8oz. cream cheese, softened
2 cups of shredded cheddar cheese
1 lb. bacon, pieces cut in half
Instructions
Preheat oven to 425 degrees.
Line a large baking sheet with foil and set aside.
Hull out the jalapeño peppers, cleaning out all of the seeds.
Cook sausage and drain.
Mix cream cheese and cheddar with the sausage.
Fill each pepper with a generous portion of the sausage mixture.
Wrap each jalapeño pepper with bacon.
Place the bacon wrapped peppers on the baking sheet and bake for about 20 minutes until the bacon is browned and crispy.
Serve immediately. Enjoy!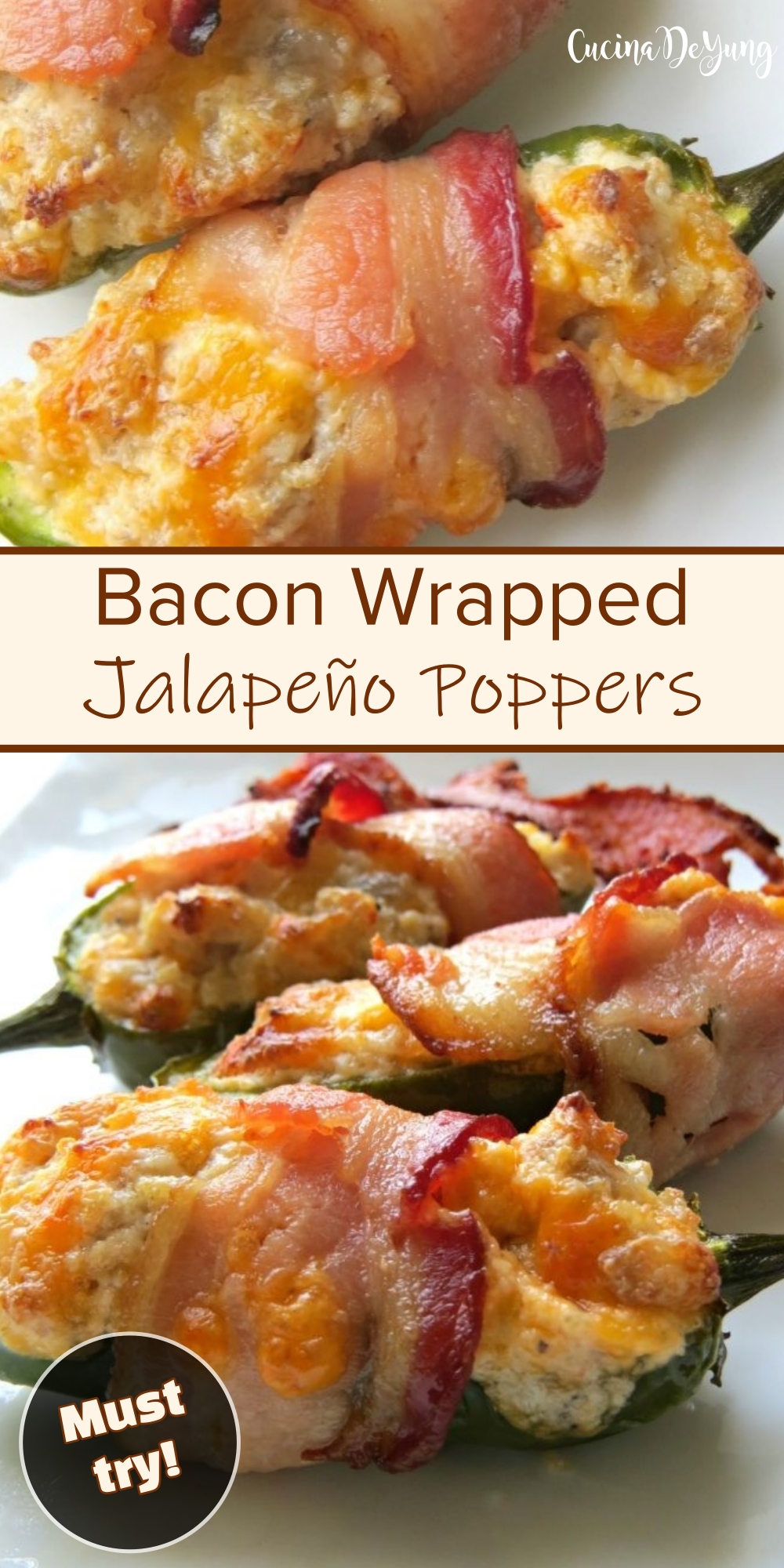 Source: writtenreality.com