Best-Ever BBQ Chicken Bowls – Looking for easy chicken recipes or a dinner idea your family will enjoy tonight? These BBQ Chicken Bowls are super easy to make and made with delicious Rotisserie chicken. The whole family will be asking for more.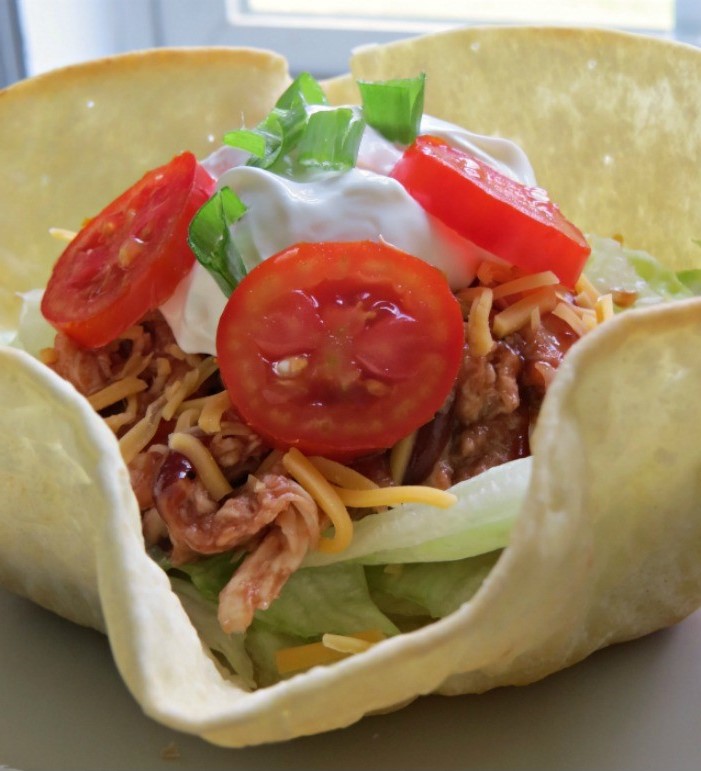 Ingredients
Rotisserie chicken, shredded
2 cups of BBQ sauce
4 crispy taco salad shells
shredded lettuce
sliced fresh tomato
chopped green onions
shredded cheddar cheese
sour cream
extra BBQ sauce for topping
Instructions
Bake the taco salad shells according to package directions and set aside.
In a large bowl, blend together 2 cups of BBQ sauce with shredded chicken.
Layer the taco salad shells with chicken and fresh vegetables, then top with cheese, sour cream, and a little more BBQ sauce.
Enjoy!
Source: writtenreality.com