Easy Slow Cooker Hamburger Soup – This Slow Cooker Hamburger Soup is easy to throw together in the morning so you can have a warm bowl for dinner. Easy and delicious!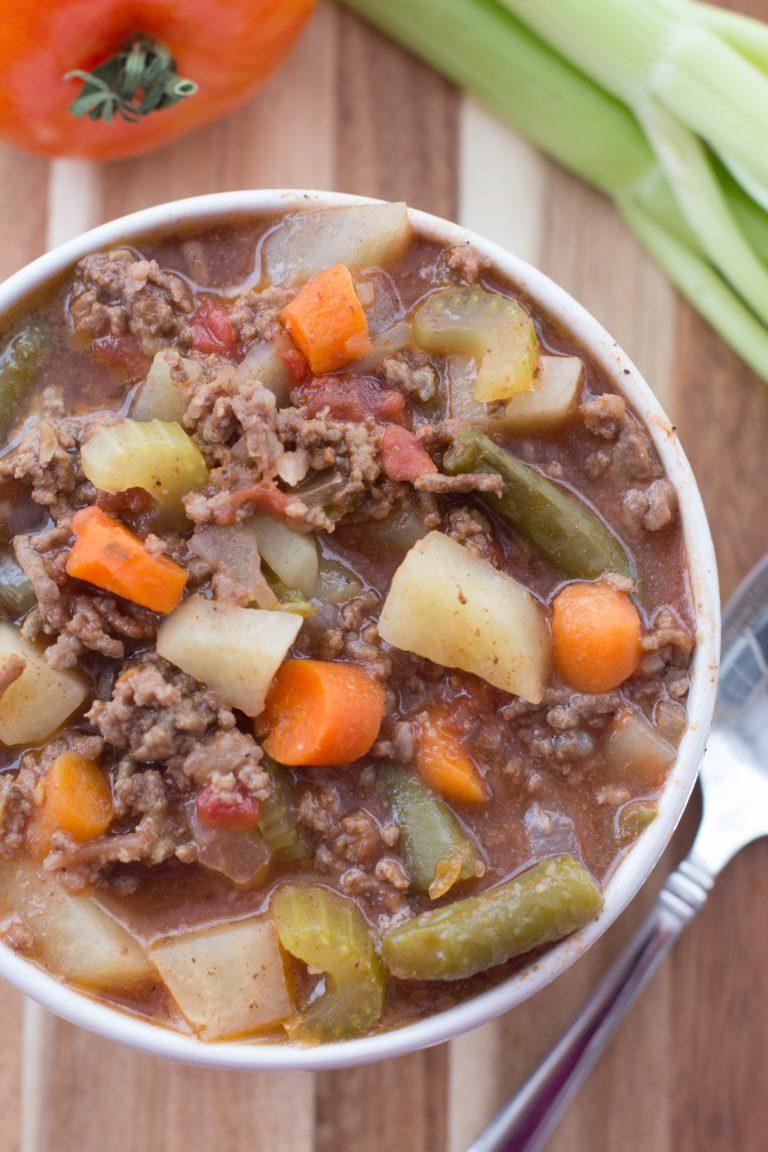 Servings: 10
INGREDIENTS
1 lb.ground beef, browned
5 potatoes, peeled and diced
1 can diced tomatoes
1 can tomato soup
4 stalks celery, chopped
4 carrots, sliced
1 onion, chopped
1 can green beans
1 envelope onion soup mix
(Optional: add whatever vegies you like: corn, peas, broccoli, etc.)
Salt and Pepper to taste
INSTRUCTIONS
Put all cut vegetables in a crock pot. Put in enough water to just cover.
Add the soup, soup mix and hamburger.
Cover and cook on high 6 hours.
Salt and Pepper to taste.
Serve with a slice of french bread.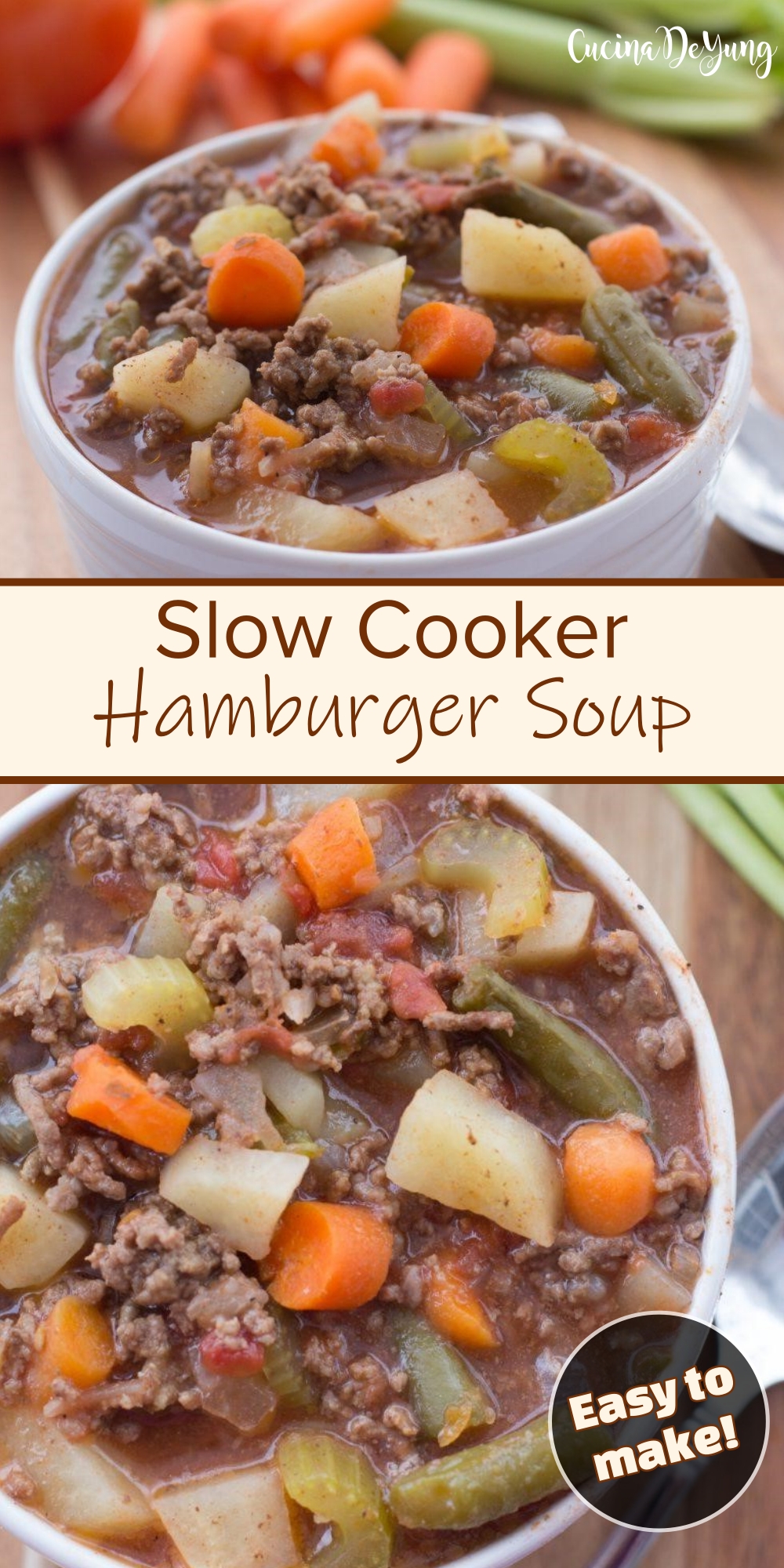 Source: sugar-n-spicegals.com