Easy Twisted Cinnamon Roll Dunkers – Mornings have just gotten better. You won't be able to get out of bed fast enough to enjoy this breakfast treat! Your house will smell amazing, too!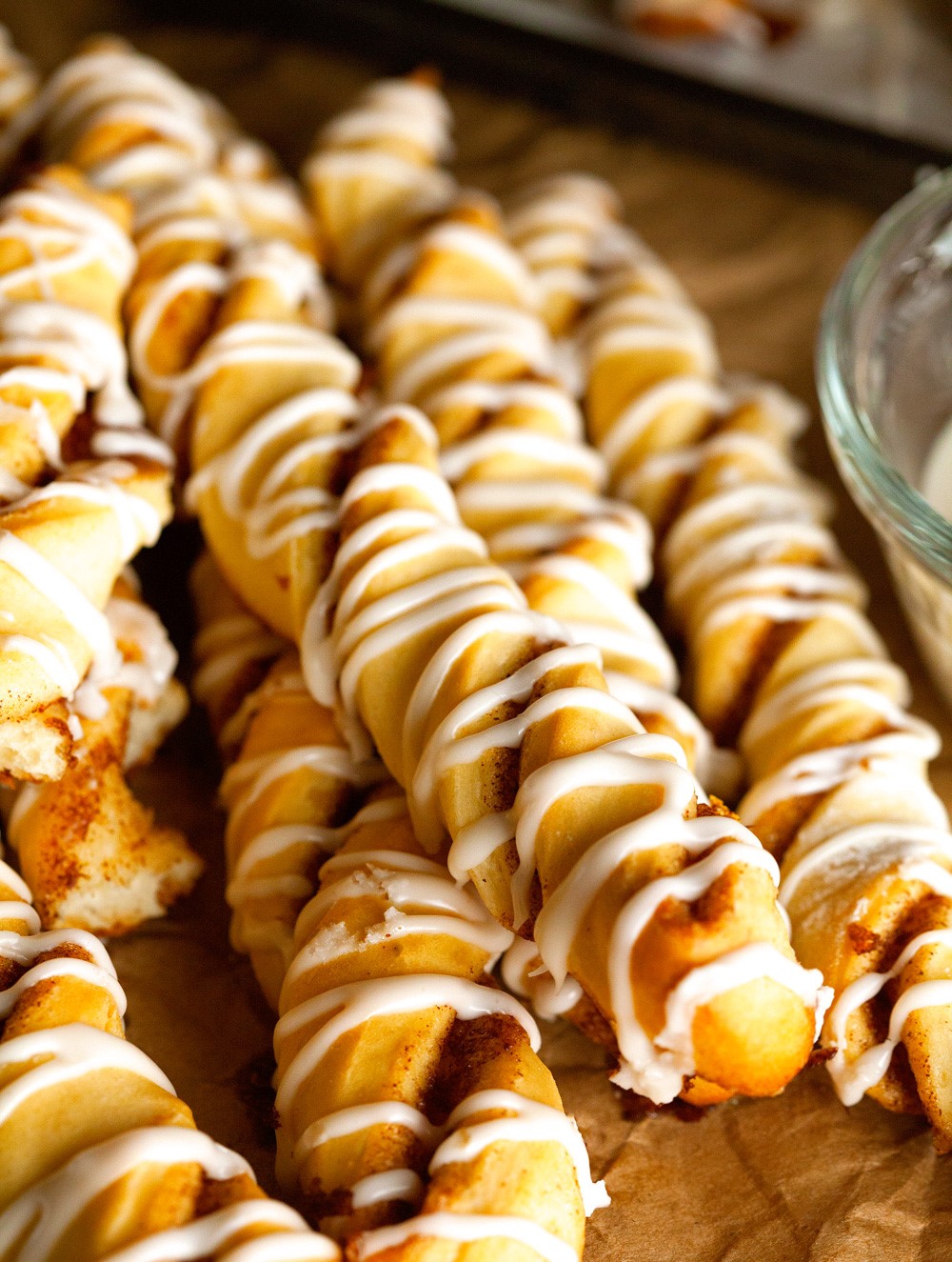 Yields: 15
Ingredients
For the Dough
1/2 cup milk
2 tablespoons unsalted butter, cut into chunks
2 cups all-purpose flour
1 heaping teaspoon active dry yeast
3 tablespoons granulated sugar
1/4 teaspoon salt
1 egg
For the Filling
1/2 cup brown sugar
1 tablespoon ground cinnamon
1/4 cup unsalted butter, softened
For The Icing
1 cup confectioners' sugar
1/4 teaspoon vanilla extract
2-3 tablespoons heavy whipping cream
Instructions
Starting with the dough, place milk and butter in a microwave-safe bowl and heat until butter is almost melted and milk is warm. Stir until butter is completely melted. Set aside. In the bowl of a stand mixer, combine 1 cup of flour, yeast, sugar, and salt. Mix until well combined with the beater paddle attached. Add the egg and milk mixture to the dry mix and continue stirring until thoroughly combined. Add remaining flour and keep mixing until the dough comes together, about 3 minutes. If dough is still sticky, add another 1-2 tablespoons of flour and mix until worked into the dough and smooth. Slightly flour your work surface and place dough on top. Let rest for 10 minutes while you prepare the filling.
In a small bowl, combine the brown sugar, cinnamon and butter until well mixed. You are basically making a cinnamon butter. Set aside.
Roll out your dough into a rectangular shape. It should be about 1/4-inch thick. Spread filling evenly over the dough. Using a pizza cutter, cut the dough into 15 equal strips vertically, each strip should be about 1/2-inch wide. Fold each strip in half and pinch edges closed. Twist and place on a parchment paper-lined baking sheet. Cover and let rest for 20 minutes while you preheat the oven to 350 degrees F. Place in the oven and bake for 18 minutes or until tops are slightly golden.
While the cinnamon roll dunkers are baking, prepare the icing by combining the confectioners' sugar, vanilla and heavy cream. Once the dunkers have finished baking, let cool for 5 minutes and drizzle icing evenly over the top. Serve remaining icing for dunking, if desired. Enjoy!
Notes
Twisted Cinnamon Roll Dunkers are best when enjoyed immediately, but can be kept in the freezer for up to 3 weeks.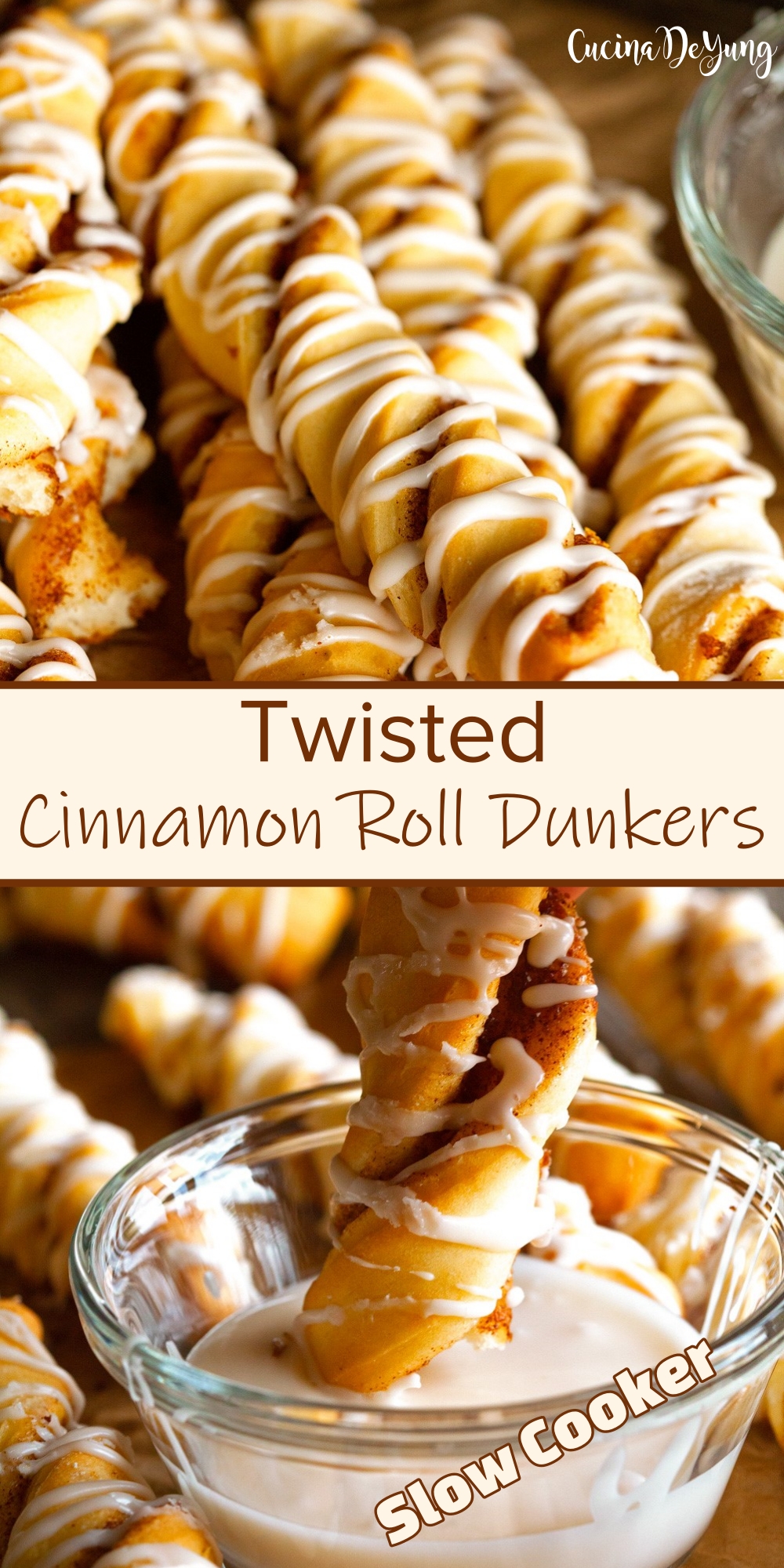 Source: deliciouslyyum.com