Creamy Tuscan Garlic Chicken – Creamy Tuscan Garlic Chicken has the most amazing creamy garlic sauce with spinach and sun dried tomatoes. This is a restaurant quality meal that's easy to make at home in just 30 minutes!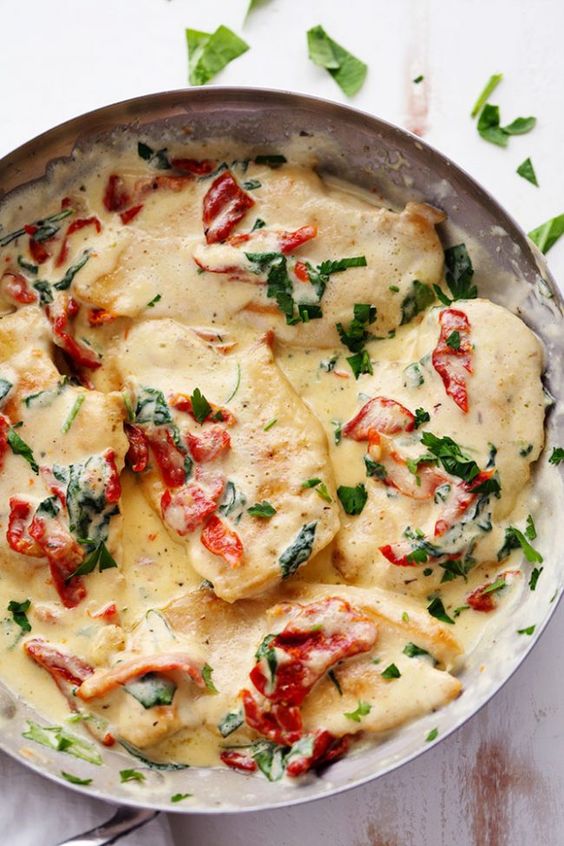 This Creamy Tuscan Garlic Chicken tastes like it is straight from a restaurant. The first time I made it, I couldn't even get over how amazing the creamy sauce was!  It has such a delicious creamy garlic taste with spinach and sun dried tomatoes.  The chicken is so tender and juicy every bite just melts in your mouth!  Everyone who eats this chicken falls in love with it at first bite!
Not only does it taste amazing, but this Tuscan Garlic Chicken is so easy to make!!  The creamy sauce whisks together so perfectly and uses familiar ingredients you already love.  You will want to lick your plate clean because it is that good!  This is a must try recipe that involves no-fuss prep with gourmet looking results.  Put this meal at the top of your must make list!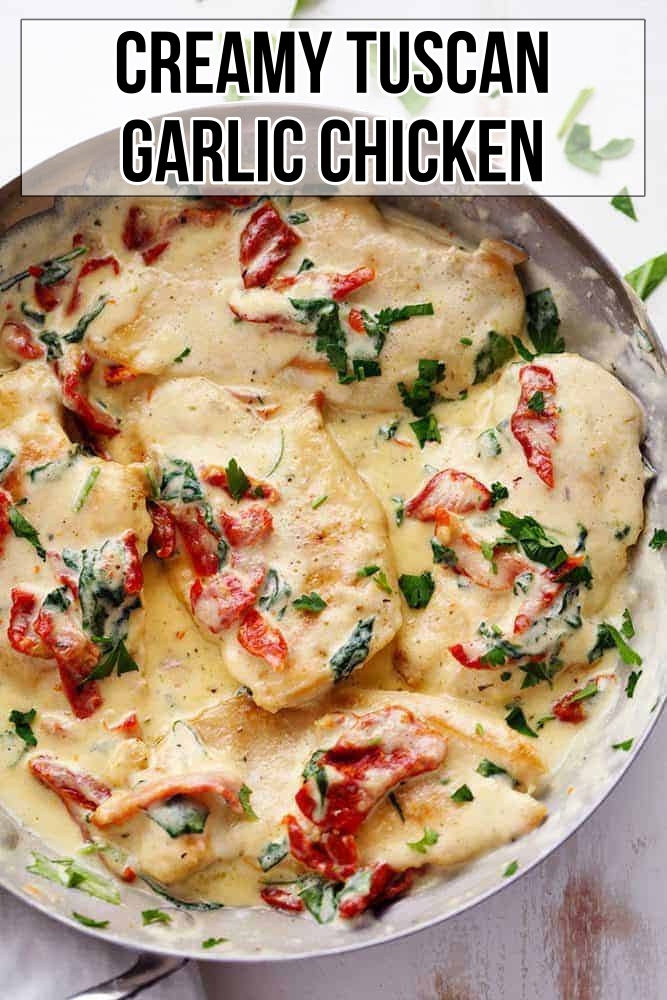 Servings: 6
Ingredients
1½ pounds boneless skinless chicken breasts, thinly sliced 

2 Tablespoons olive oil 

1 cup heavy cream 

½ cup chicken broth 

1 teaspoon garlic powder 

1 teaspoon italian seasoning 

½ cup parmesan cheese 

1 cup spinach, chopped 

½ cup sun dried tomatoes
Instructions
In a large skillet add olive oil and cook the chicken on medium high heat for 3-5 minutes on each side or until brown on each side and cooked until no longer pink in center. Remove chicken and set aside on a plate.

Add the heavy cream, chicken broth, garlic powder, italian seasoning, and parmesan cheese. Whisk over medium high heat until it starts to thicken. Add the spinach and sundried tomatoes and let it simmer until the spinach starts to wilt. Add the chicken back to the pan and serve over pasta if desired.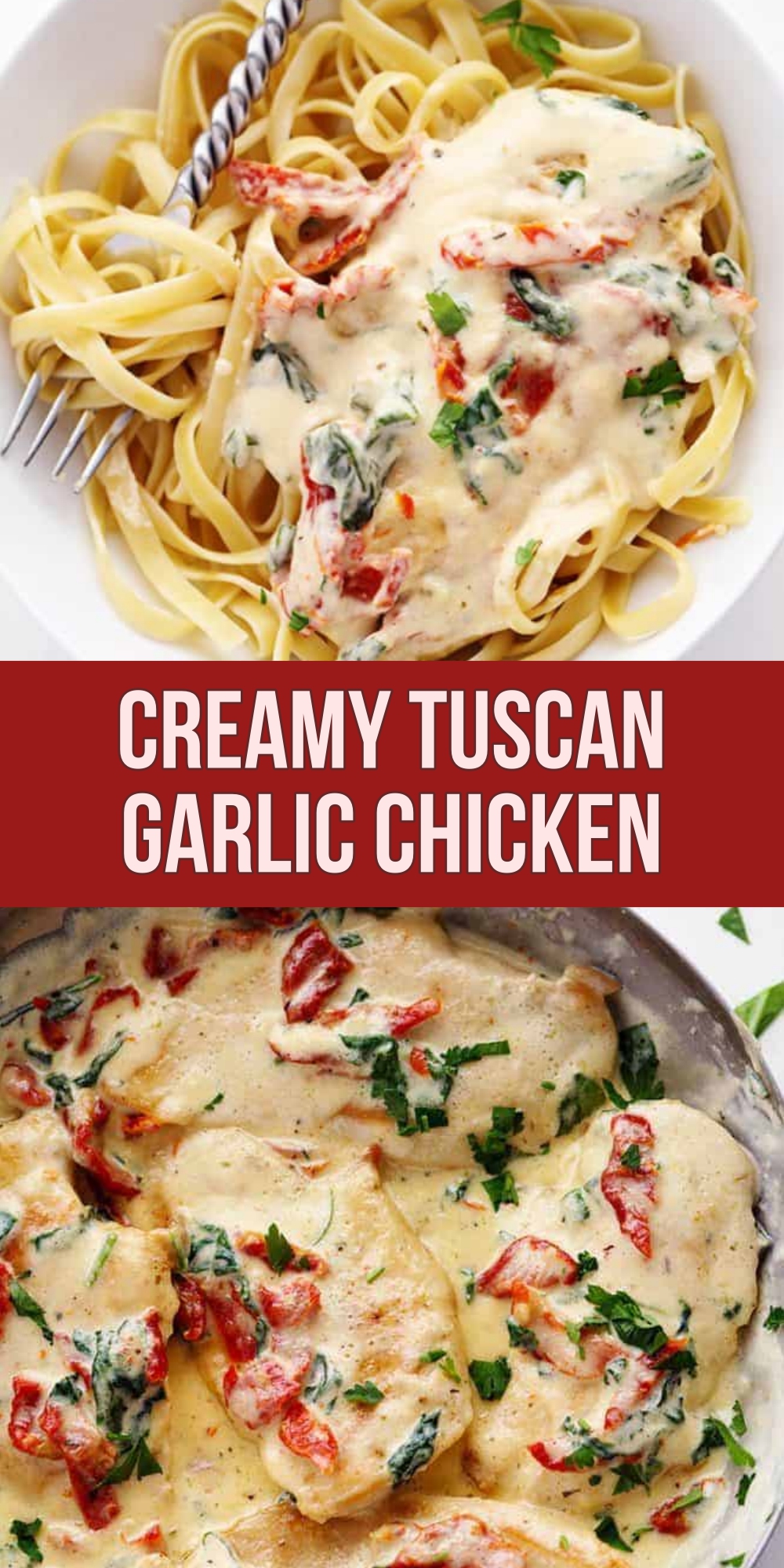 Source: therecipecritic.com