Easy & Delicious Pumpkin Dessert Recipe – This delicious pumpkin dessert proves your Thanksgiving meal doesn't always have to end with pumpkin pie! With a spiced pumpkin filling sandwiched between a cake-like crust and a sweet, crisp walnut topping, your holiday guests are guaranteed to love this pumpkin dessert. Serve with whipped cream or a scoop of vanilla ice cream.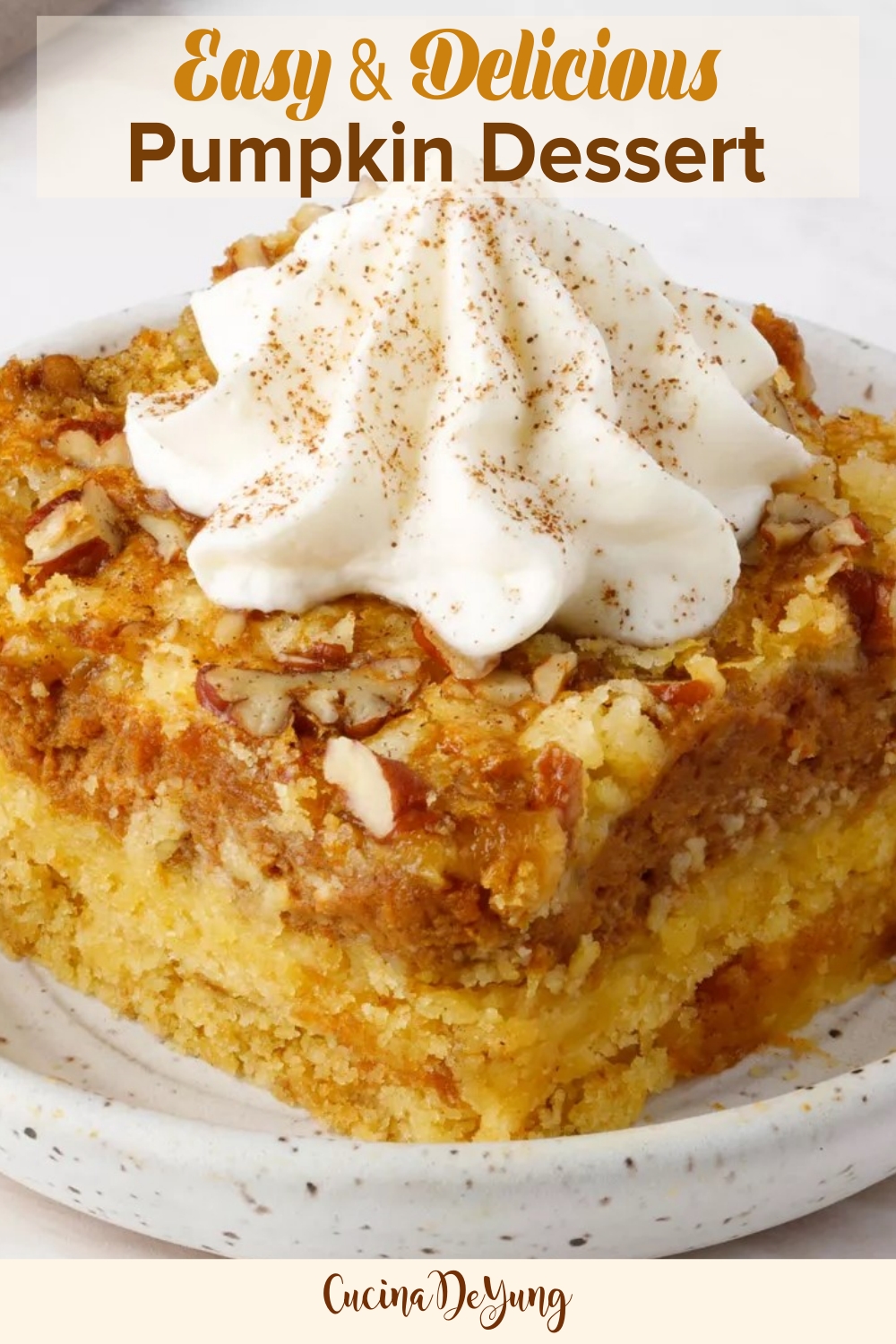 Servings: 16
Ingredients
Crust:
1 (15.25 ounce) package yellow cake mix
⅓ cup unsalted butter, melted
1 large egg
Filling:
1 (29 ounce) can pumpkin puree
⅔ cup milk
½ cup brown sugar
3 large eggs
2 tablespoons pumpkin pie spice
Topping:
½ cup white sugar
¼ cup cold unsalted butter, cubed
¾ cup chopped walnuts
Directions
Preheat the oven to 350 degrees F (175 degrees C). Lightly grease a 9×13-inch baking dish.
Make crust: Transfer 1 cup cake mix to a small bowl; set aside for topping. Place remaining cake mix in a bowl with melted butter and egg; mix until well blended. Spread mixture into the bottom of the prepared baking dish.
Make filling: Combine pumpkin puree, milk, brown sugar, eggs, and pumpkin pie spice in a large bowl; mix well and pour over crust.
Make topping: Add white sugar and cubed butter to the reserved cake mix; use a pastry blender to mix until mixture resembles coarse crumbs. Sprinkle over pumpkin mixture, then scatter chopped walnuts over top.
Bake in the preheated oven until top is golden brown, 45 to 50 minutes.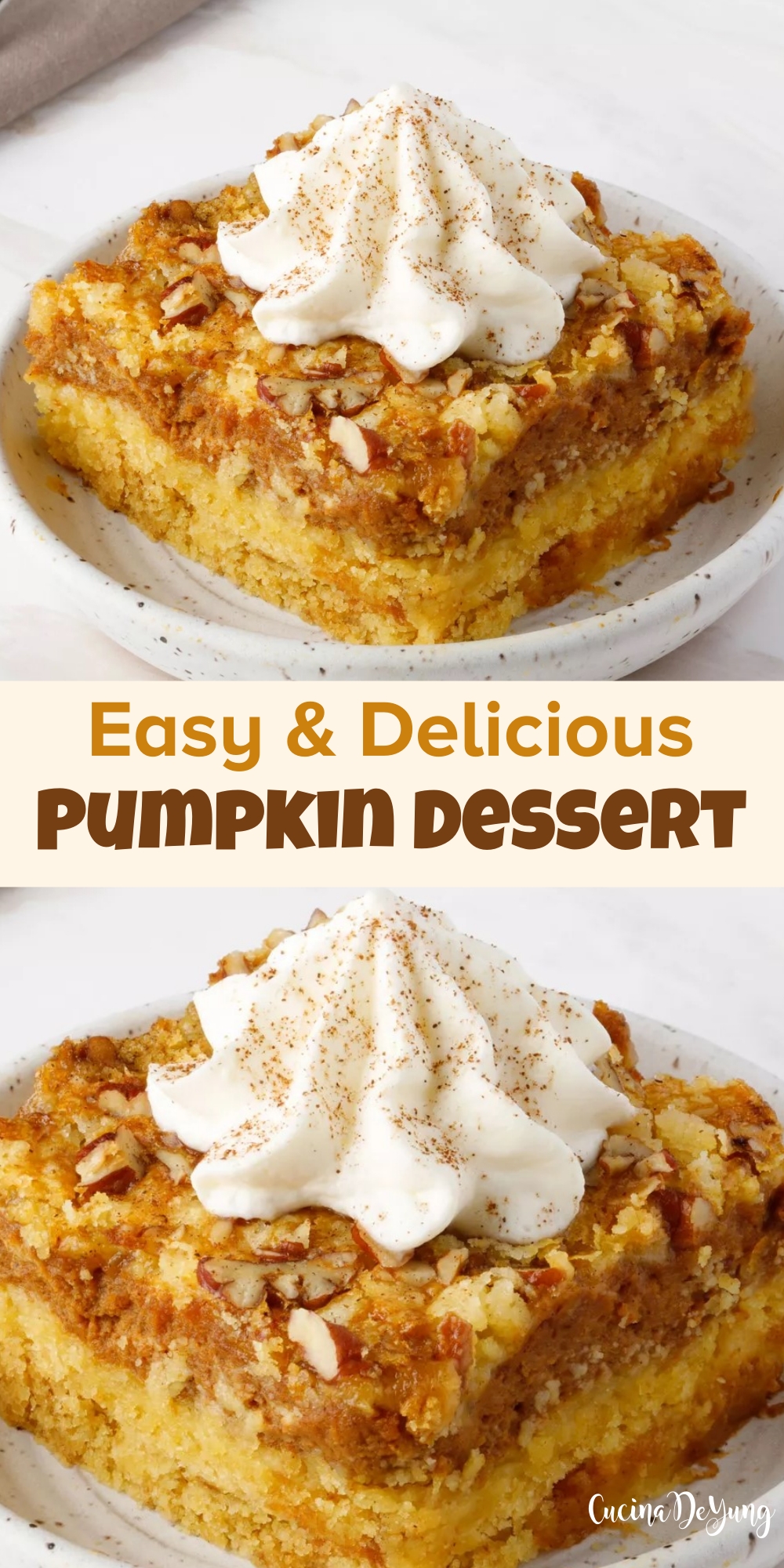 Source: allrecipes.com