Panini Style Reuben Sandwich Recipe – I have always loved Reuben sandwiches and wanted to attempt to make my own – Panini style. Well Reubens are usually made with corn beef, but I did not have any, so I decided to use pastrami in its place. Pastrami has always been one of my favorite sandwich meats. In fact, I could eat pastrami on almost anything. This Pastrami Reuben Panini was absolutely delicious and making it was as easy as 1-2-3!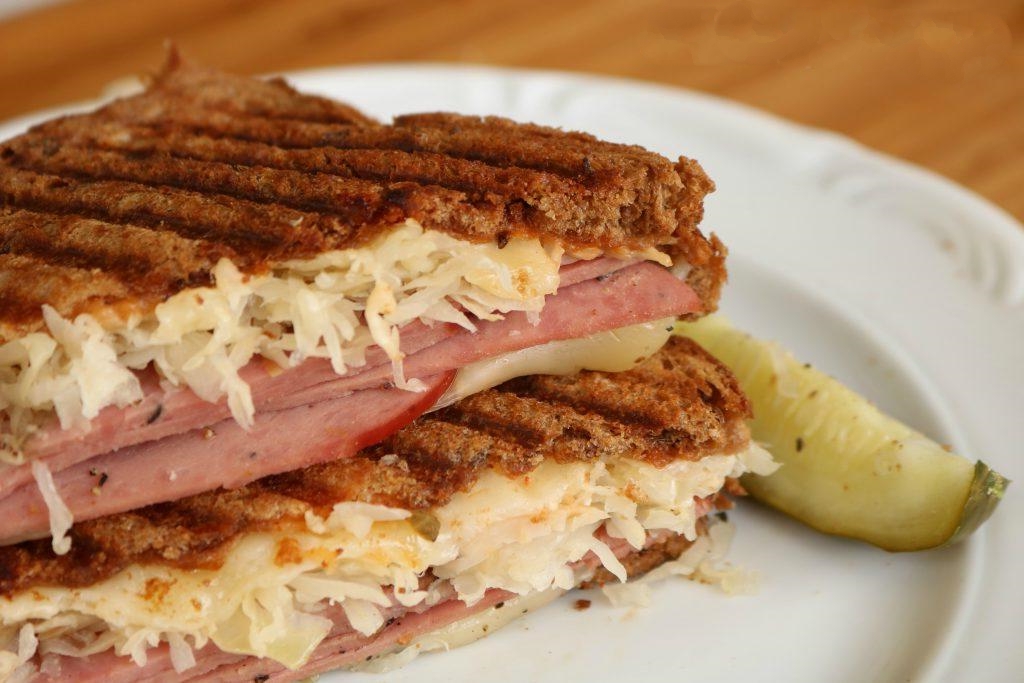 Servings: 2
INGREDIENTS
4 slices of your favorite Rye Bread
Sliced pastrami (I get mine sliced from the deli section of the store)
4 slices swiss cheese
4 Tablespoons sauerkraut (You could substitute it for coleslaw if you like)2 Tablespoons Thousand Island Dressing
2 Tablespoons butter
INSTRUCTIONS
Butter one side of rye bread, place on the heated panini machine, or you could cook it on a griddle.
Spread Dressing on the other side of bread slices, you can add as much or little as you like.
Place one slice of swiss cheese on top, then layer with pastrami, sauerkraut, cheese, and top off with the other slice of bread. Cook until the bread lightly browned and the cheese has melted. Enjoy!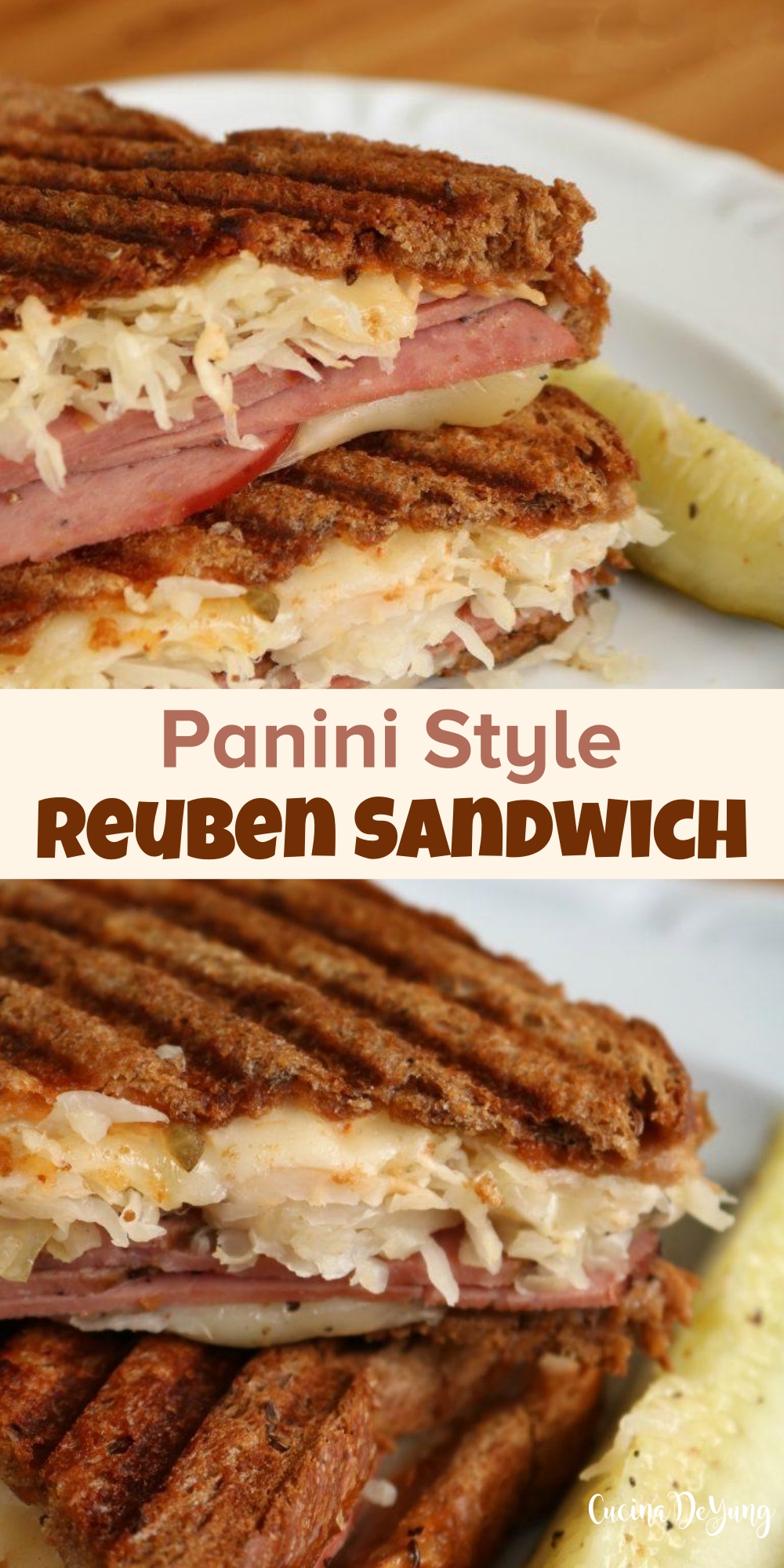 Source: sugar-n-spicegals.com