Copycat Rubio's Steak Tacos Recipe – Seriously try these Rubio's Steak tacos tonight. I'm certain that you won't be disappointed. (Well almost certain). My mouth is watering just thinking about these!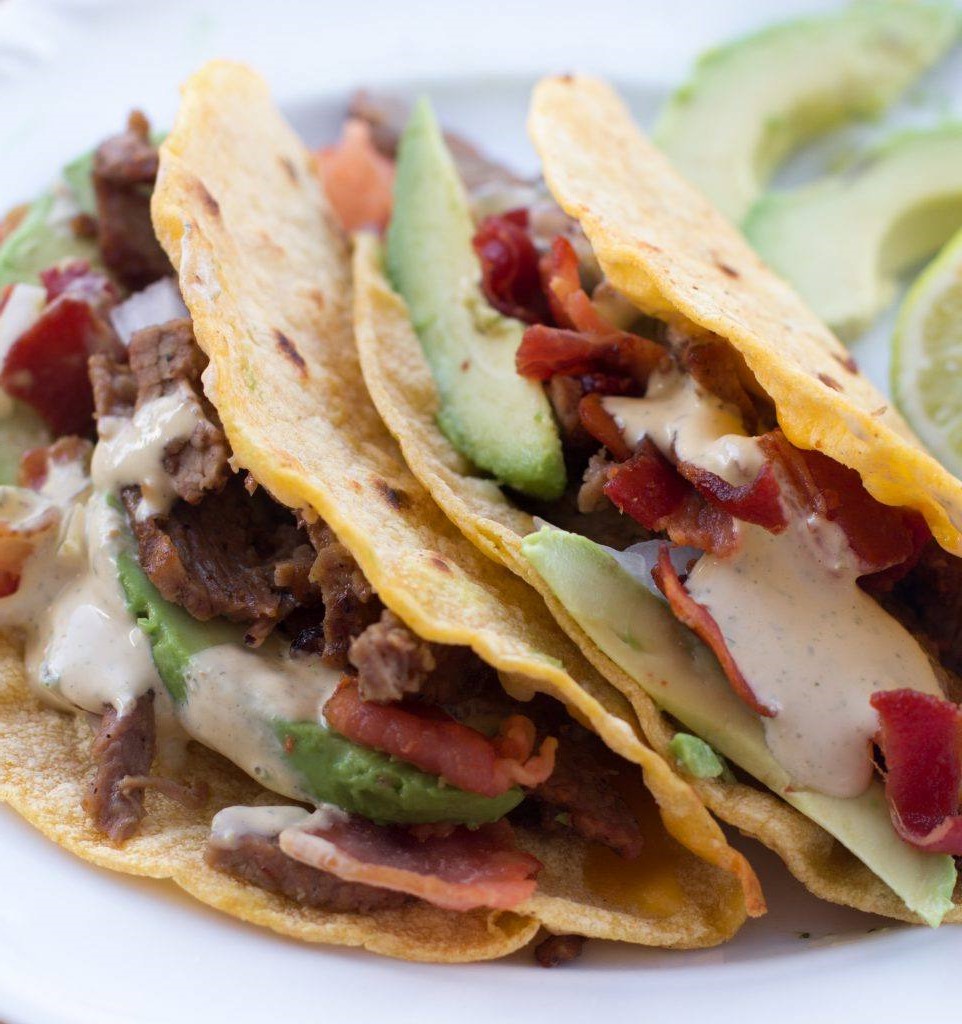 Servings: 15
INGREDIENTS
15 corn tortillas
2 bags John Souls Foods Frozen Beef strips (or Tyson frozen steak strips if not available)
2 avocados (sliced in wedges)
½ white onion (diced)
16 oz package of bacon (cooked and crumbled)
2 cups cheddar jack cheese
Chipotle Sauce (double batch)
1 cup Sour Cream
1 Cup Mayo
4 tbsp milk
4 tbsp chopped Cilantro
1 tsp garlic salt
2 limes (for juice)
2 tbsp chipotle peppers in adobo sauce (sauce only)
INSTRUCTIONS
Add all ingredients for chipotle sauce in a blender or food processor. Blend well (squeeze out the juice from the limes, do not add whole lime)
Fry bacon in frying pan and then crumble into bite size pieces
Heat steak strips in separate frying pan
Prep avocados by slicing it in wedges (each wedge is about ⅛ of avocado)
Dice up onion
Heat each corn tortilla in a frying pan with about ⅛ c cheddar jack cheese sprinkled on it (heat til lightly browned)
On each corn tortilla add approximately ⅓ cup beef strips, about 1 slice crumbled bacon, approximately 1 tbsp diced onion, 2-3 avocado wedges, and then drizzle about 1 tbsp Chipotle sauce on top.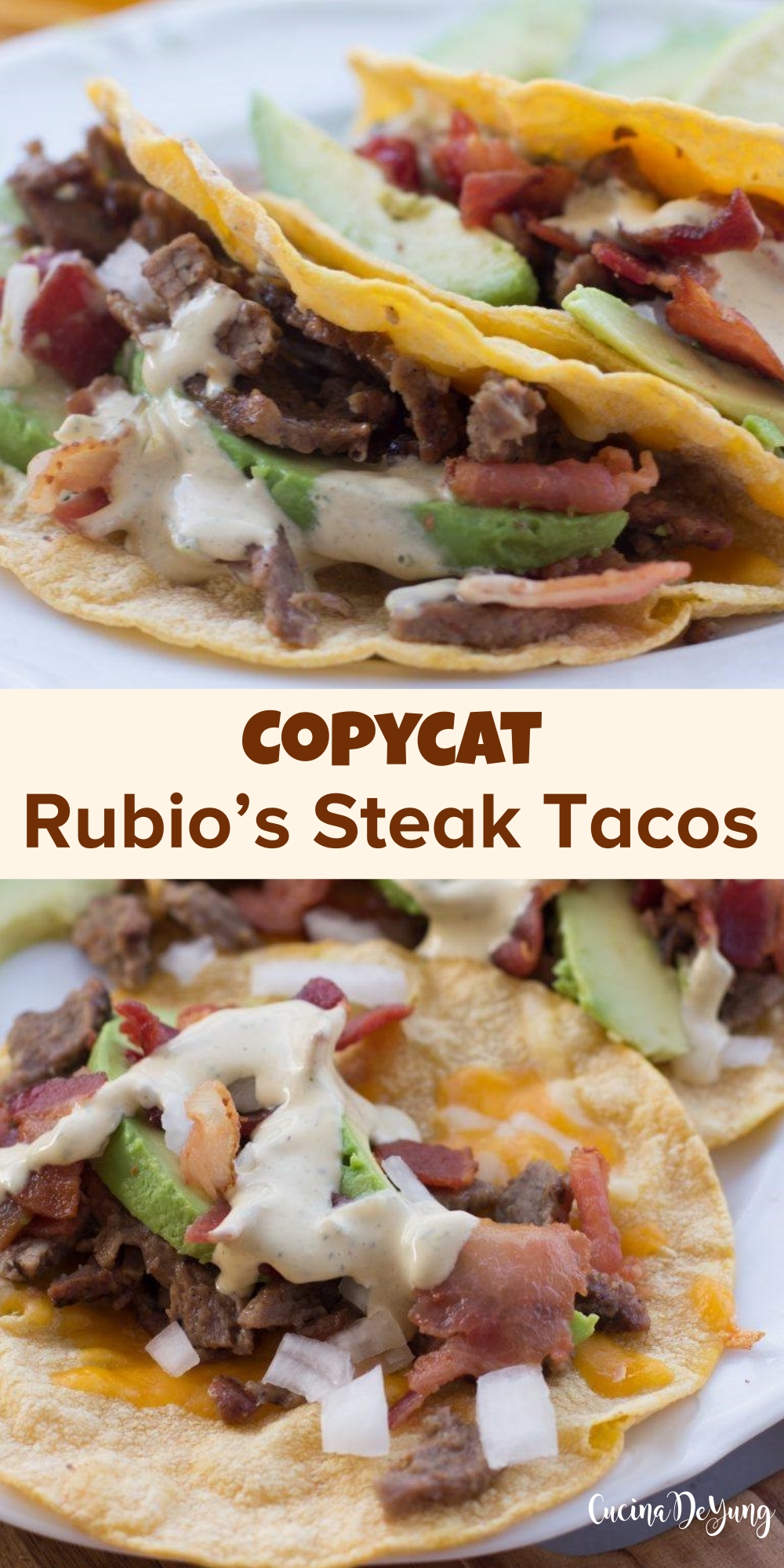 Source: sugar-n-spicegals.com