Super Creamy Chicken Casserole Recipe – Creamy and incredibly savory, it's a casserole that's hard to stop eating. The cottage cheese is the trick to getting such a creamy, melty texture. Using rotisserie chicken is a must for the recipe and helps keep it quick.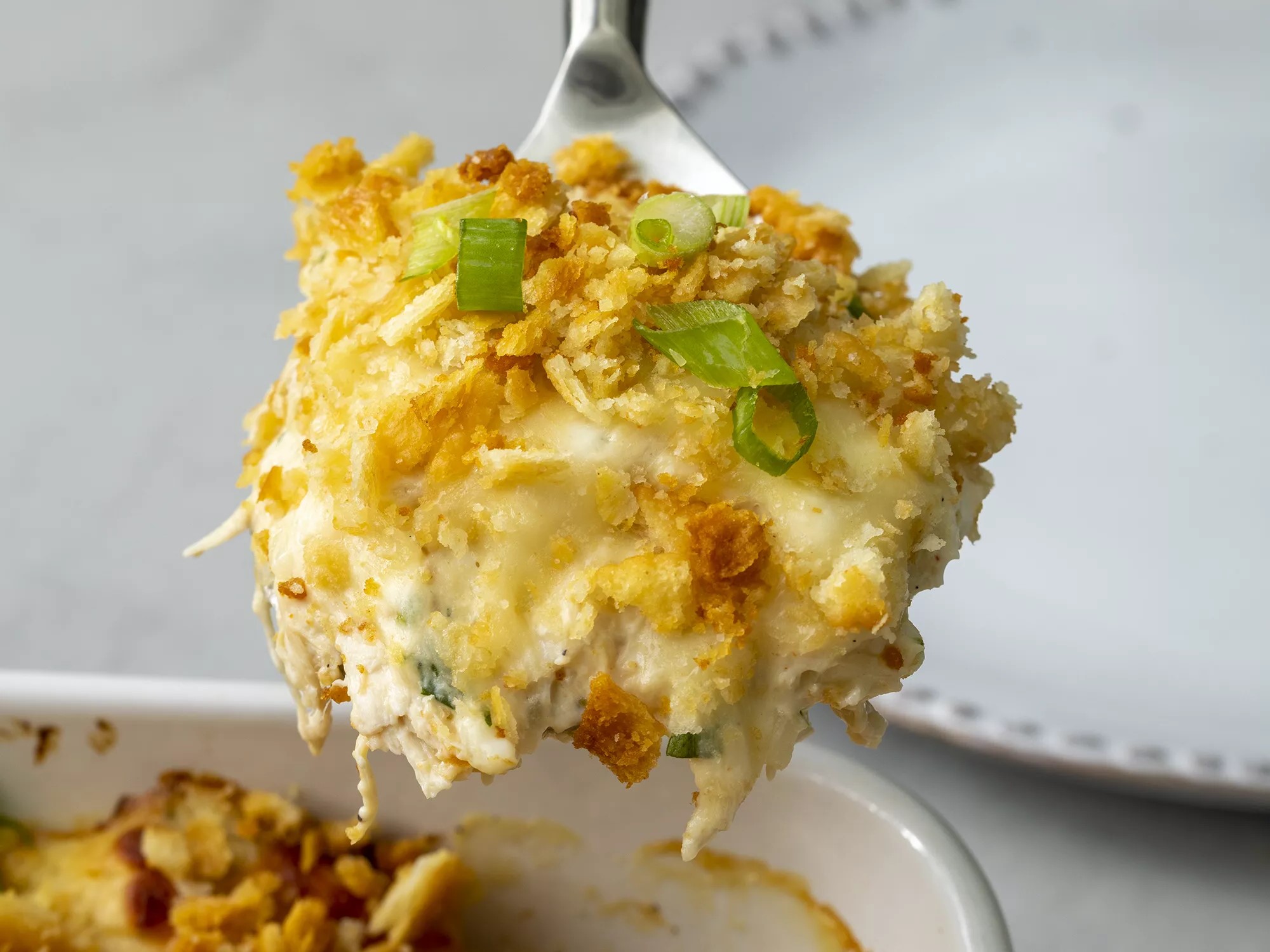 Servings: 8
Ingredients
1 (10.5 ounce) can cream of chicken soup
1 cup cottage cheese
½ cup sour cream
4 ounces cream cheese, at room temperature
1 ½ teaspoons Creole seasoning
½ teaspoon onion powder
1 teaspoon garlic powder, divided
5 cups shredded rotisserie chicken
1 cup finely chopped yellow onion
1 tablespoon chopped fresh parsley
30 buttery round crackers (such as Ritz®), crushed
4 tablespoons unsalted butter, melted
1 cup shredded mozzarella cheese
1 teaspoon sliced scallions, or to taste
Directions
Preheat the oven to 350 degrees F (175 degrees C).
Stir together cream of chicken soup, cottage cheese, sour cream, cream cheese, Creole seasoning, onion powder, and 1/2 teaspoon of the garlic powder in a medium bowl until well blended and smooth. Fold in chicken, chopped onion, and parsley until evenly coated.
Stir together crackers, melted butter, and remaining 1/2 teaspoon garlic powder in a medium bowl.
Spoon chicken mixture evenly into an 11×7-inch or 9-inch square baking dish. Sprinkle evenly with mozzarella then cracker mixture.
Place on a foil-lined baking sheet and bake in the preheated oven until crackers are golden brown and edges are bubbly, about 40 minutes. Cool for 10 minutes before serving; garnish with scallions if desired.
Cook's Notes:
Dish will keep for up to 4 months in freezer, and to reheat thaw overnight or up to 6 hours in refrigerator then bake according to directions.
To change up the flavor on this dish you can easily substitute in different types of rotisserie chicken like mojo or lemon-pepper, or garlic. You can also use just about any butter crisp cracker; Ritz has an assortment of flavored crackers that could be any easy way to switch up the flavor profile. This dish can also be made gluten free is you use gluten-free crackers and rotisserie chicken.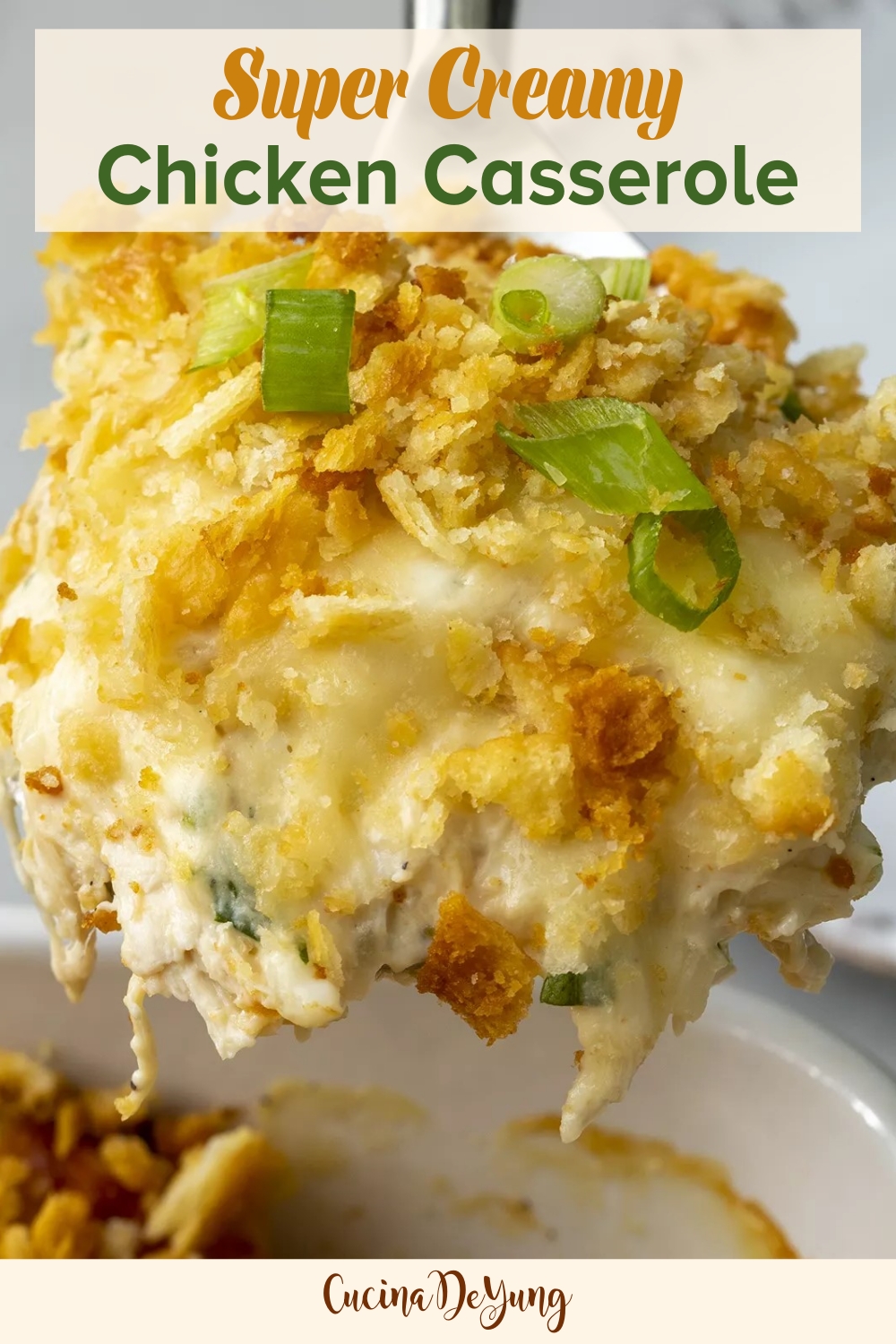 Source: allrecipes.com