White Cheddar Mac n' Cheese Recipe – This mac n' cheese recipe is so rich and creamy. It is this perfect comfort food.
Servings: 8
INGREDIENTS
3 tbsp butter
3 tbsp flour
2 cups heavy whipping cream
1 cup milk
5 cups sharp white cheddar cheese
1 lb elbow pasta
2 tsp salt
2 tsp freshly ground black pepper
1 tsp minced garlic
INSTRUCTIONS
Cook the pasta according to package.
Drain and set aside.
In a large sauce pan melt the butter.
Add the garlic and let the garlic simmer in the butter for 1 min
Whisk in the flour to make a buttery paste.
Add the heavy cream and milk.
Stir the cream mixture heat over medium heat for about 3 minutes til it bubbles and thickens.
Stir in the cheese one cup at a time.
Wait til each cup melts before you add another cup of cheese.
Stir all the cheese til it has melted and makes a thick, creamy cheese sauce.
Sprinkle in the salt and pepper and mix together.
Add the pasta to the cheese sauce and mix all together.
Serve in bowls and sprinkle with more salt and pepper to your desired taste.
ENJOY!!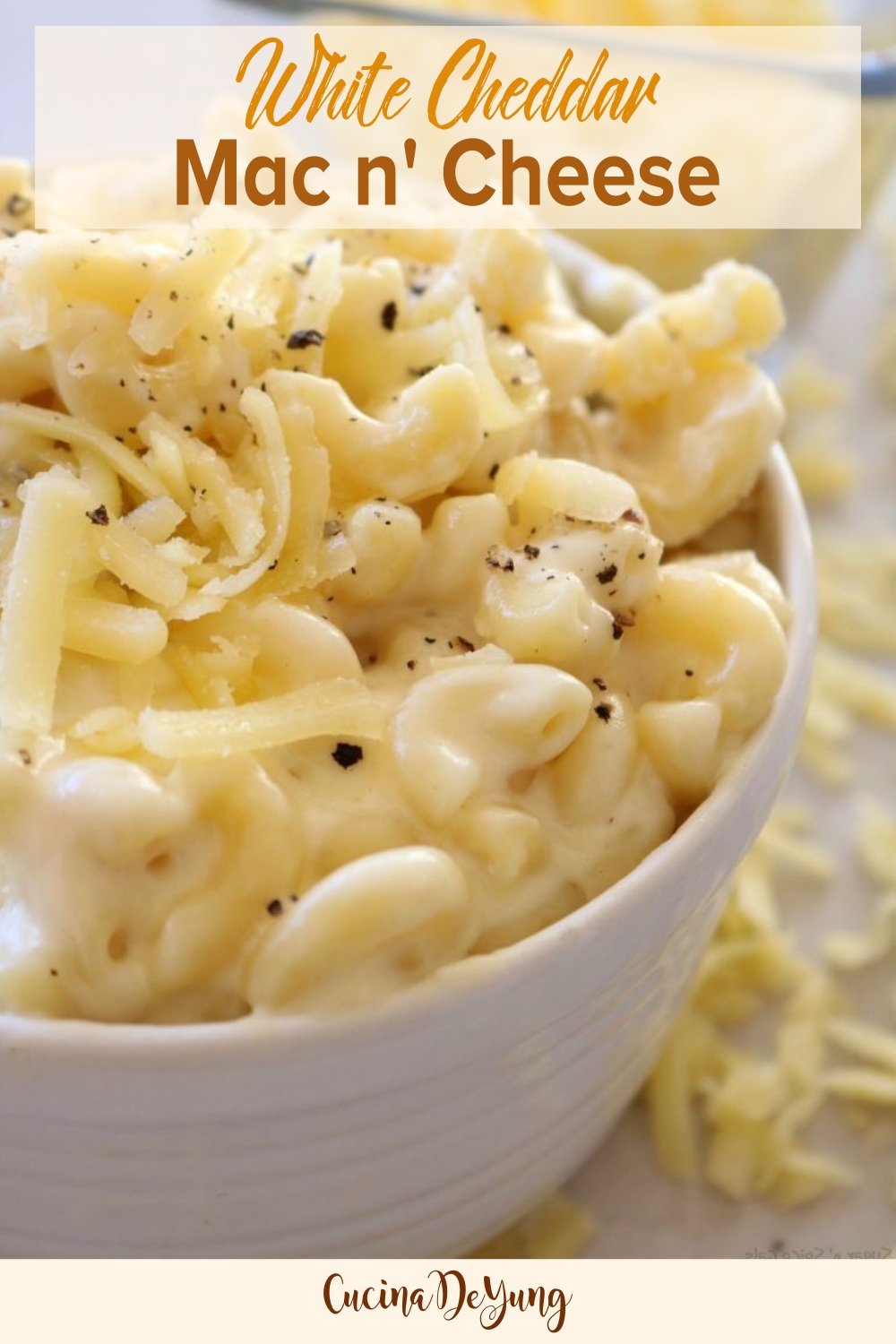 Source: sugar-n-spicegals.com