Easy Fruit Salad – It's simple, delicious, perfect for the holidays – so it checks all the boxes.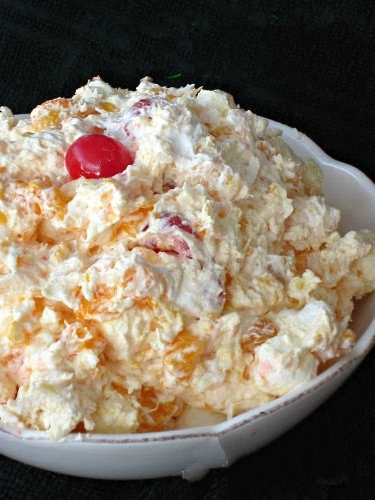 INGREDIENTS
8 oz. can of crushed pineapple, drained
2 cups miniature marshmallows
¾ cup flaked coconut
¼ cup maraschino cherries sliced in half
6 oz. of sour cream and cool whip combined. (3 oz. each)
INSTRUCTIONS
Mix all ingredients together until well blended.
Put in refrigerator till cold.
Serve and enjoy! (I would double this recipe for a potluck)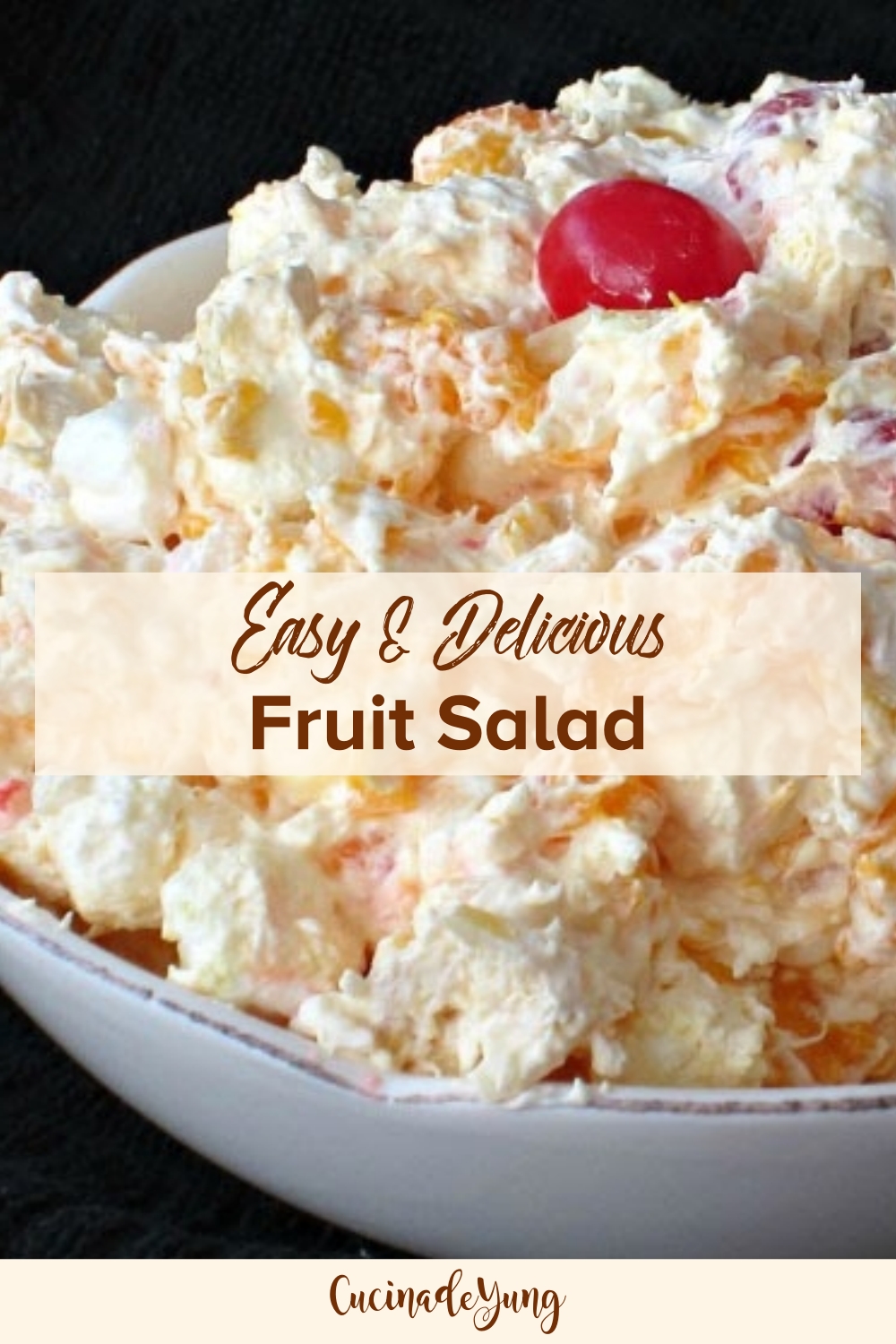 Source: sugar-n-spicegals.com