Almond Cherry Cookies – This almond cherry cookies recipe has been a Christmas tradition in my family ever since I can remember.  My mom made these every year at Christmas time and I have to say they are to this day one of my favorite almond cookies ever!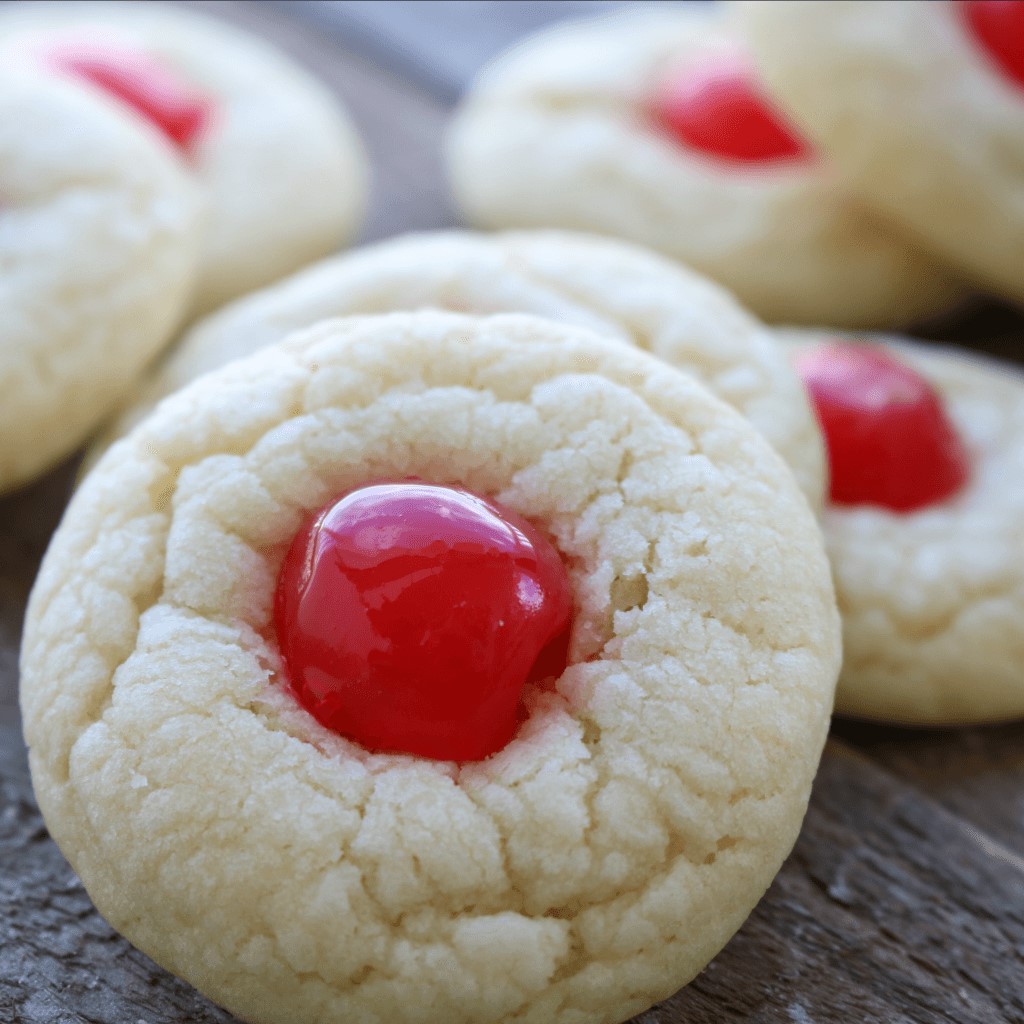 INGREDIENTS
1 cup butter
1½ cup confectioners' sugar
1 egg, well beaten
½ tsp vanilla extract
½ tsp almond extract
2½ cups flour
¼ tsp salt
1 tsp baking soda
1 tsp cream of tarter
Maraschino Cherries
INSTRUCTIONS
Cream together butter and sugar
Add egg and extracts and beat well
Add the dry ingredients and mix well.
Cover and chill for 1 hour
Form small balls and place on a cookie sheet.
Cook in a preheated 375 degree oven for 10-12 minutes, depending big you roll the balls. Smaller ones might only take about 8 minutes)
While the cookies are cooking, take your maraschino cherries, dry them off with a paper towel, and cut them in half.
After cookies come out of oven, put on rack to cool and place a cherry in the middle of the cookie.
NOTES
Another option for these cookies that my mom would do was to roll the cookie into powdered sugar, and instead of putting a cherry on, she would but a blanched almond slice on top before cooking.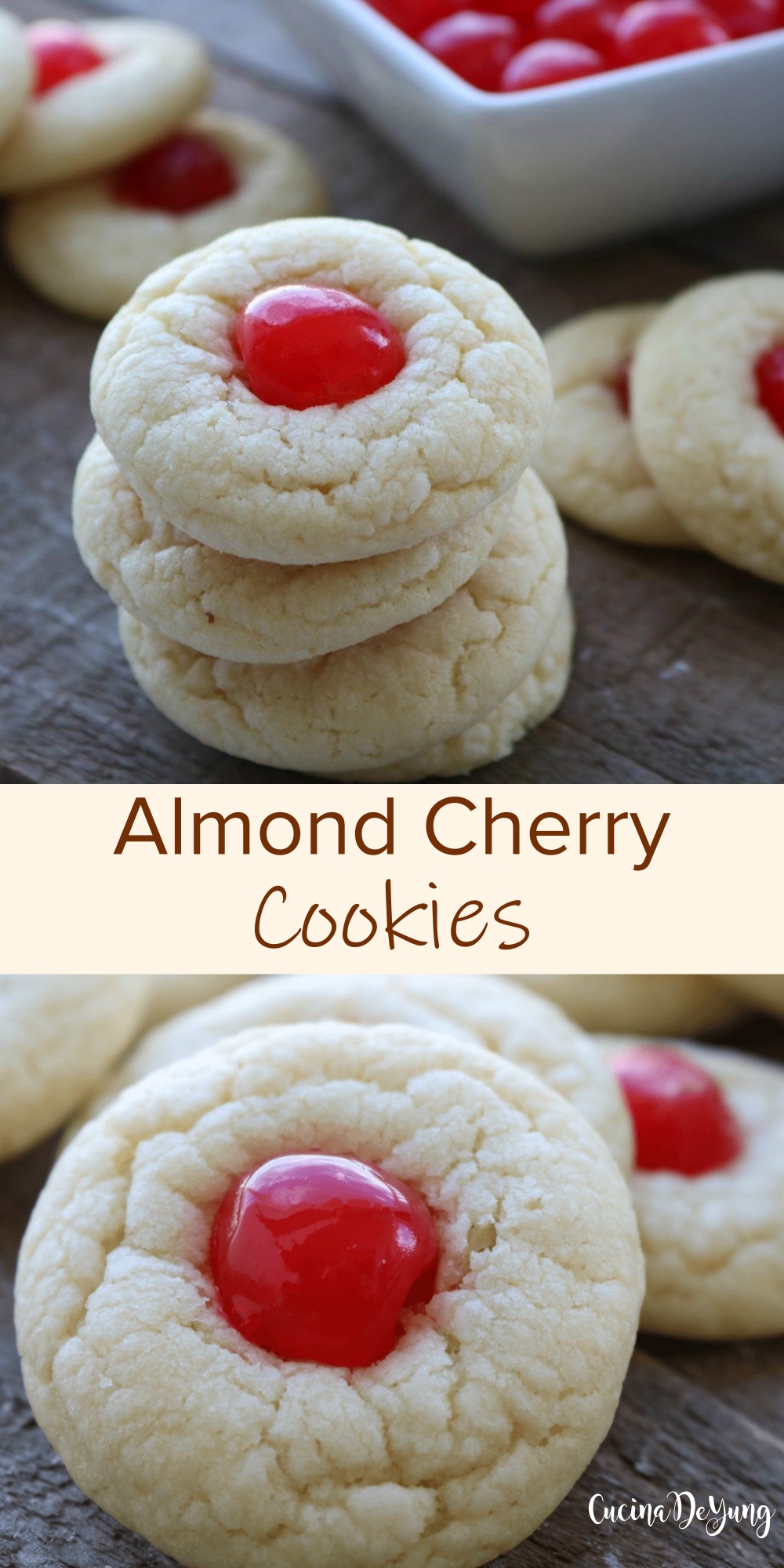 Source: sugar-n-spicegals.com