3 Ingredients Honey Bacon Cheese Dip – With only three ingredients, this Honey Bacon Cheese Dip is a simple and quick appetizer that is sure to please everyone.  This is one of those cheese dip recipes that doesn't need a lot said about it because all you need to know is that it is easy and delicious!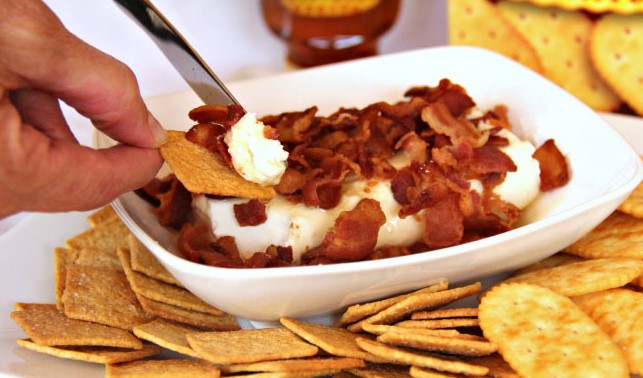 Servings: 6
INGREDIENTS
1 8oz. package cream cheese
Honey Bacon Cheese Dip
⅛ cup honey
12 oz. package bacon, cooked and crumbled
INSTRUCTIONS
Place the cream cheese in a dish
Drizzle the honey over the top.
Sprinkle with the crumbled bacon
Yum!! (It may sound like a lot of bacon, but it's good to have extra. You can also drizzle more honey if you want)
Serve with your favorite crackers (wheat thins work well for dipping)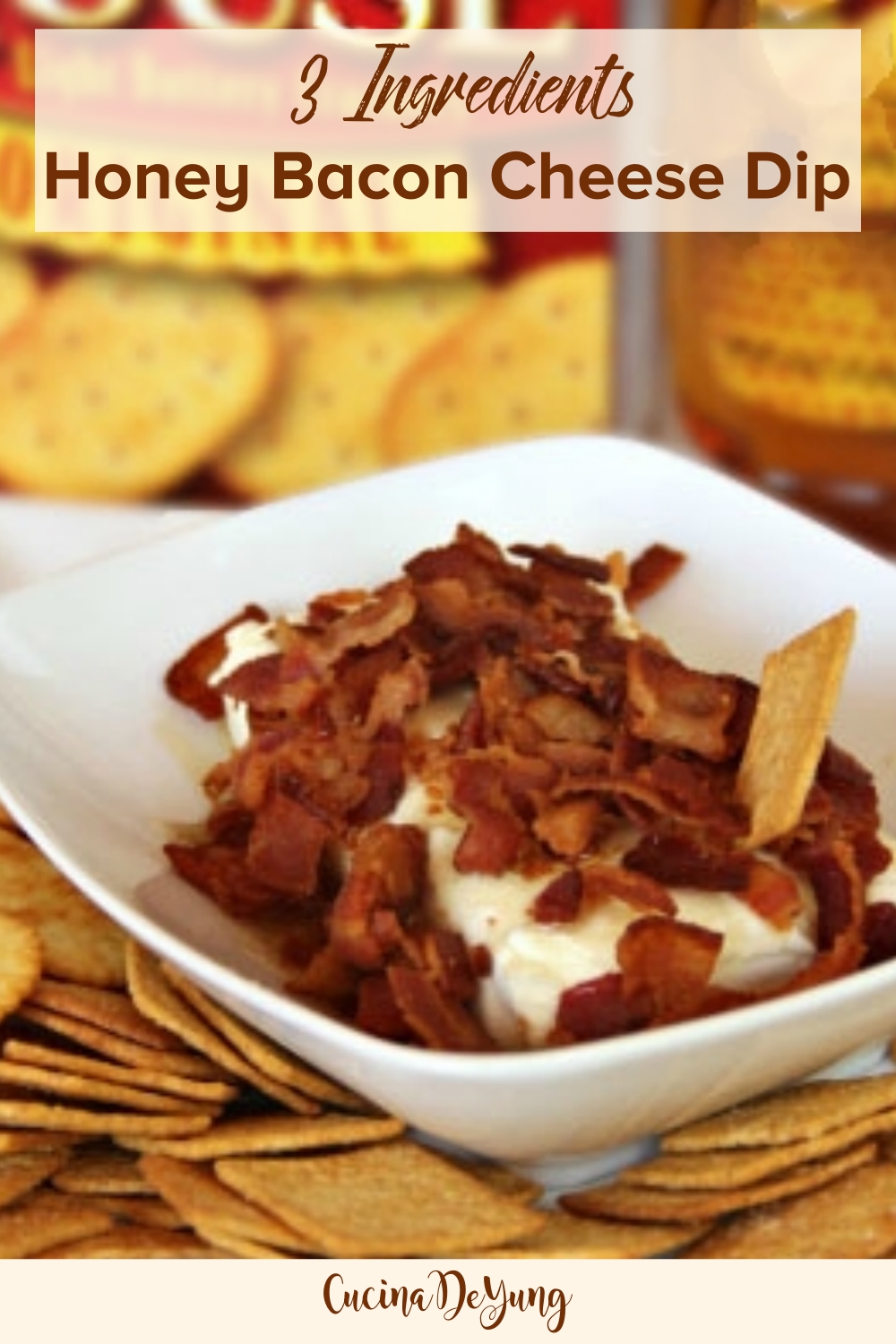 Source: sugar-n-spicegals.com