"These cheesecake squares look so incredibly delicious!!"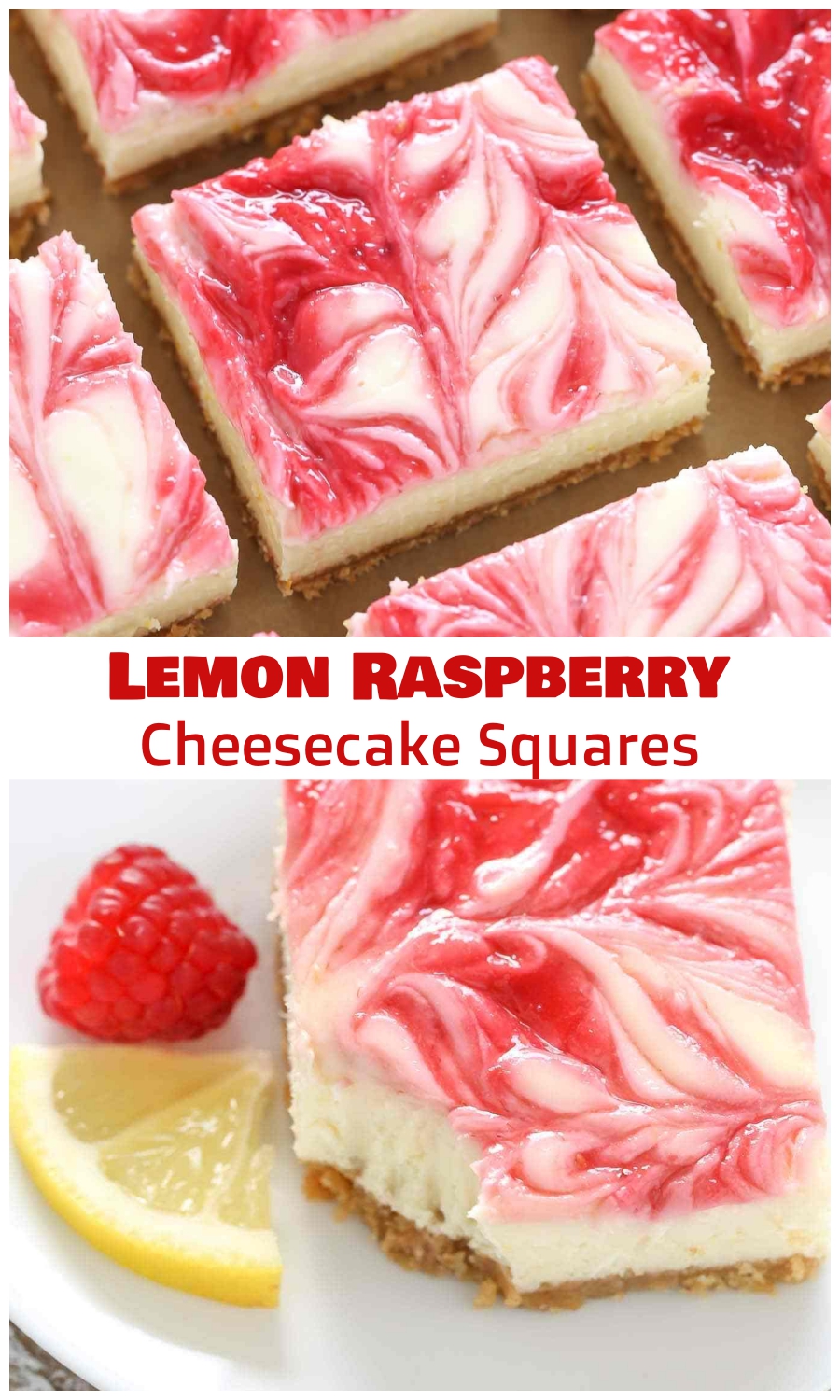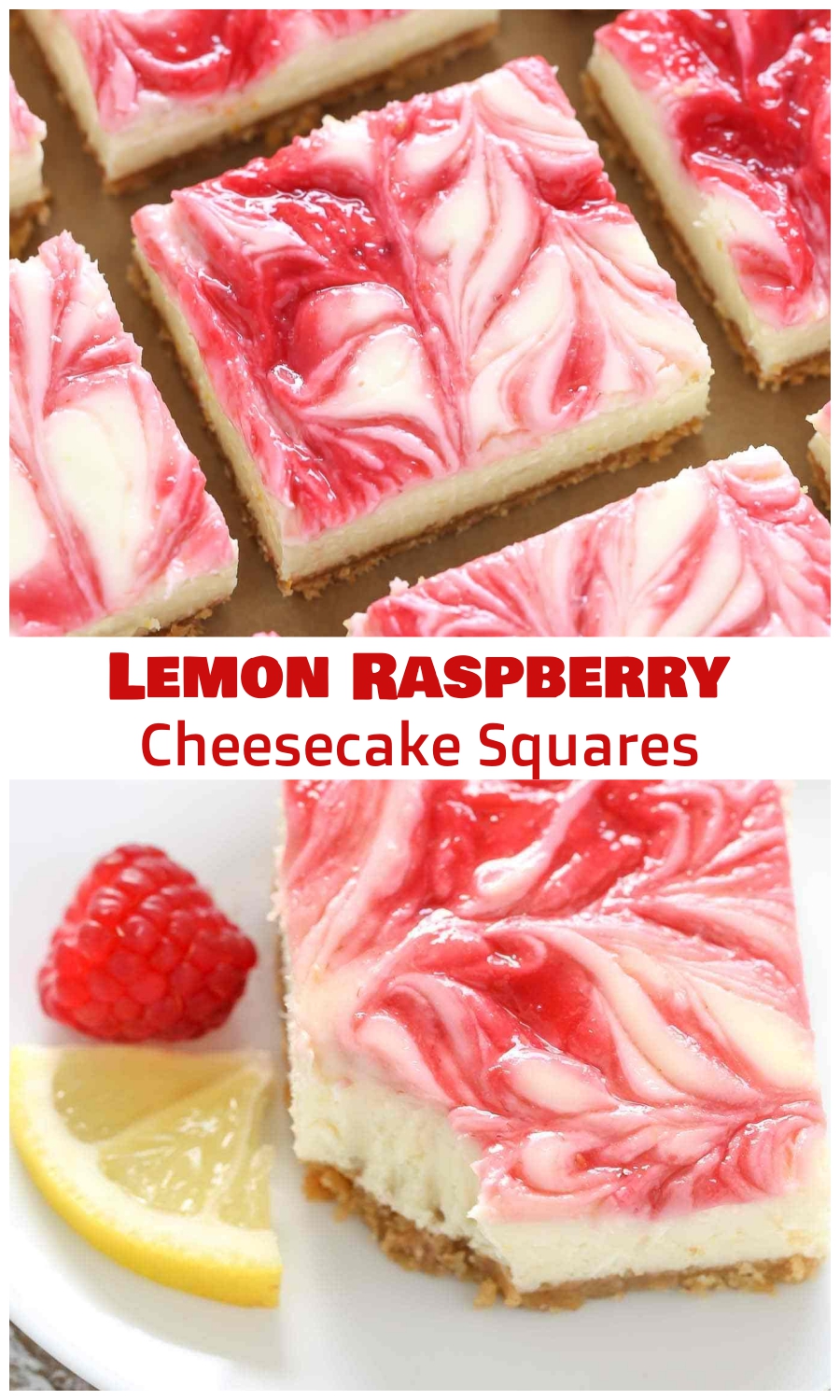 Servings 16 bars
INGREDIENTS
For the crust:
9 full-sheet (135 grams) graham crackers (or 1 and ¼ cups graham cracker crumbs)
1/4 cup (60 grams) butter, melted
2 tablespoons (25 grams) granulated sugar
For the cheesecake filling:
16 ounces brick-style cream cheese softened to room temperature
1/2 cup (100 grams) granulated sugar
1 teaspoon vanilla
1/4 cup (60ml) lemon juice
Zest of 1 lemon 1 tablespoon
2 large eggs room temperature
For the raspberry swirl:
1/2 cup (65 grams) raspberries
1 tablespoon (13 grams) sugar
INSTRUCTIONS
To make the crust:
Preheat oven to 325°F. Line an 8 inch square baking pan with parchment paper or aluminum foil, making sure to leave some overhang for easy removal. Set aside.
Place the graham crackers in a food processor and process until you have fine crumbs. Scoop the crumbs into a mixing bowl, add in the melted butter and sugar, and stir well until well combined. Scoop the mixture into the prepared pan and firmly press it down into one even layer.
Bake at 325°F for 10 minutes. Remove from the oven and set aside to cool. Keep oven temperature at 325°F.
To make the cheesecake filling:
Using a stand mixer with the paddle attachment, or in a large mixing bowl using a handheld mixer, beat the cream cheese on medium speed until smooth. Add in the sugar, vanilla, lemon juice, and lemon zest and continue mixing until well combined, stopping to scrape down the sides of the bowl as needed. Mix in one egg at a time on low speed until just combined.
Pour the cheesecake filling on top of the graham cracker crust.
To make the raspberry swirl:
Place the raspberries and sugar in a blender or food processor and blend until smooth. Strain the raspberry puree through a fine mesh strainer into a bowl to remove any seeds.
Spoon the raspberry mixture in different spots on top of the filling, then use a knife to gently swirl.
Bake at 325°F for about 35 minutes or until the top of the cheesecake is set.
Allow to cool completely, then refrigerate for at least 3 hours or overnight.
Cut into squares and enjoy!
Recipes by: livewellbakeoften.com