Peanut Butter Marshmallow Squares Recipe – Peanut Butter Marshmallow Squares are one of those amazing retro desserts that are completely delicious, completely insane, and way too easy to make. They're also known as peanut butter marshmallow squares or butterscotch marshmallow squares – and they're basically a fluffy cloud of sweet peanut butter deliciousness.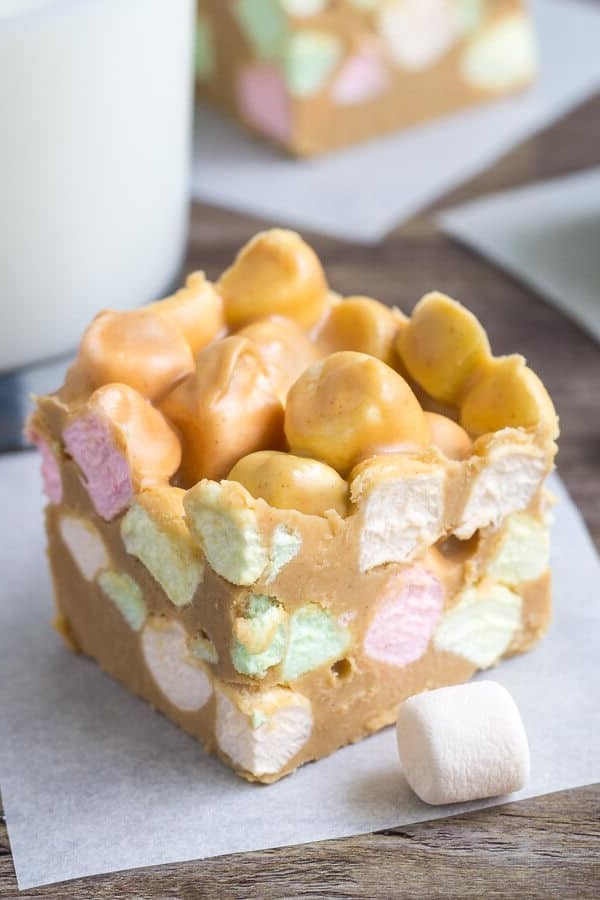 Yield: 16 squares
Ingredients
1/4 cup unsalted butter
1 cup peanut butter
1 bag butterscotch chips , 300g
4-5 cup rainbow marshmallows
Instructions
Line an 8×8 or 9×9 inch pan with aluminium foil and lightly grease.
In a medium saucepan over low heat melt together the butter, peanut butter & butterscotch chips.
Stir occasionally until the mixture is smooth.
Remove from the heat and allow to cool to room temperature.
Stir in the marshmallows.
Pour the batter into the prepared pan and set in the fridge to harden (about 1-2 hours).
Notes
Store bars in an airtight container in the fridge for up to 5 days. Bars can be frozen for up to 2 months, then thaw overnight in the fridge.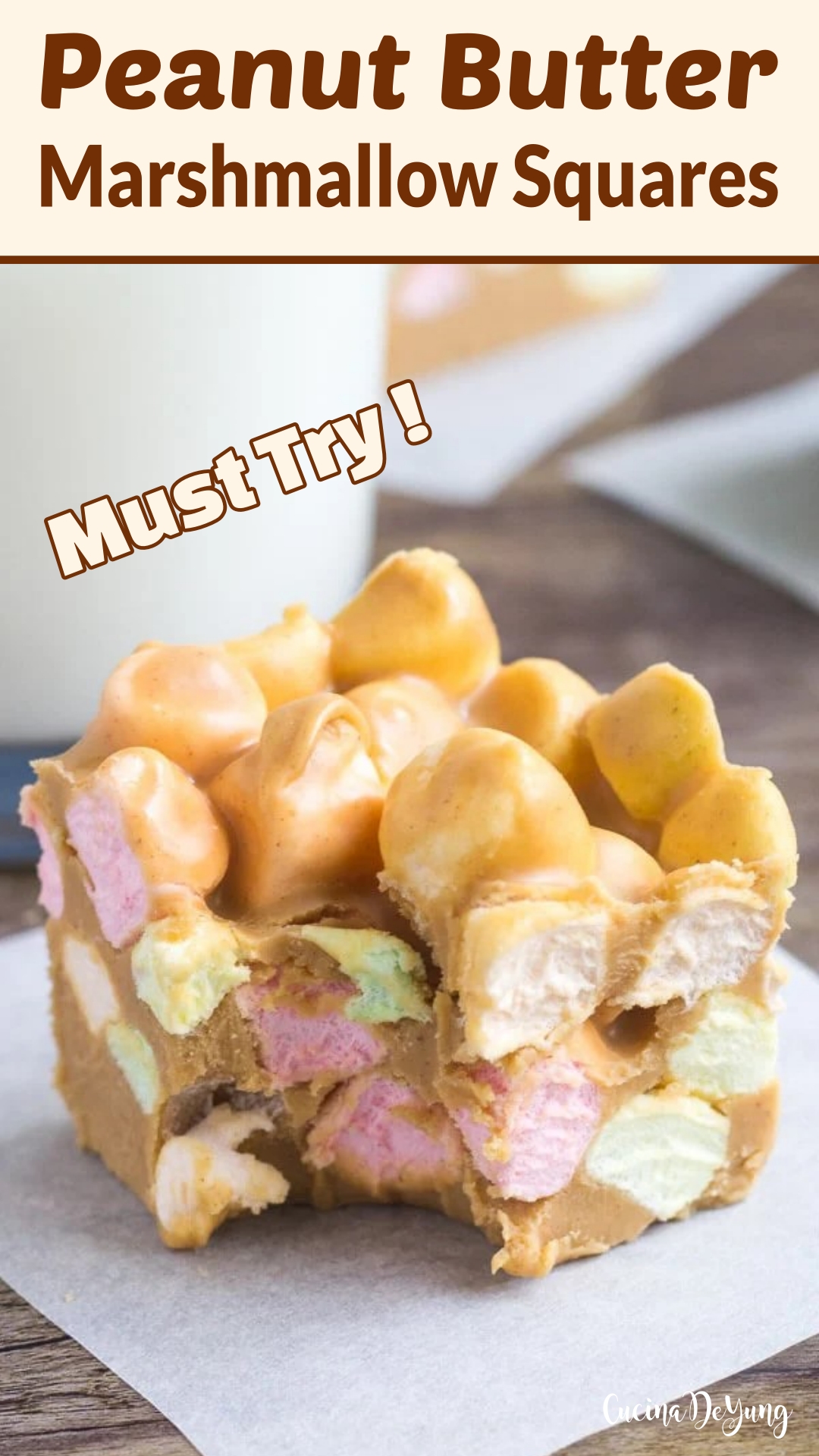 Source: justsotasty.com