Sangria Cupcakes Recipe – These Sangria Cupcakes are made with fruit in the batter and a red wine buttercream, these are the perfect party cupcakes! They can be a great start to a relaxing weekend. Let me tell you a little bit about how my week has gone.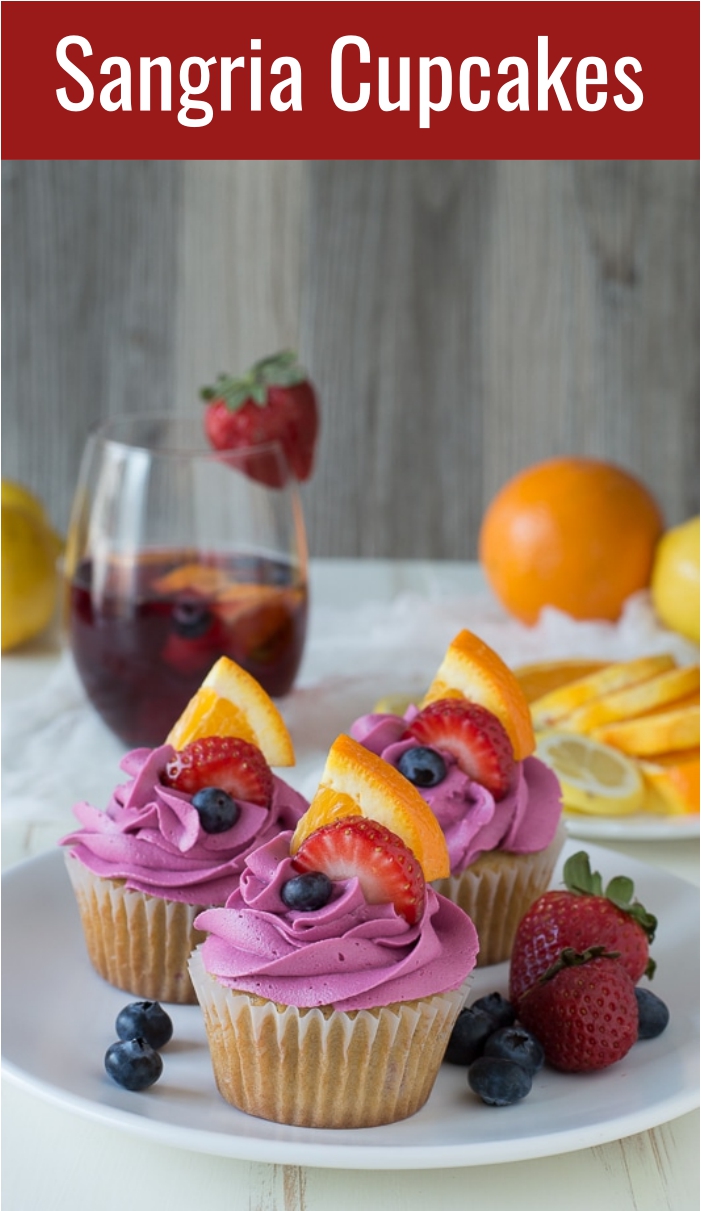 Recipe by: thefirstyearblog.com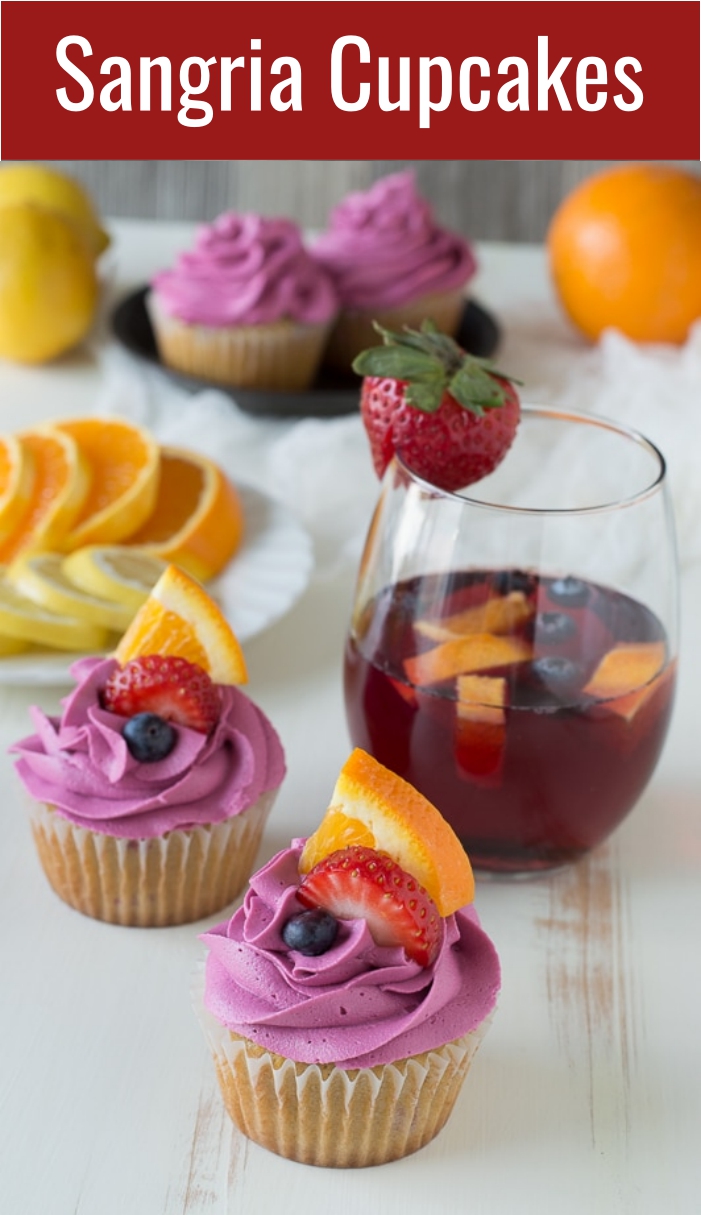 yield: 12 CUPCAKES
Ingredients
CUPCAKES
1 & 1/2 cups flour
1 tsp baking powder
1/2 tsp baking soda
1/4 tsp salt
3/4 cup sugar
2 eggs
1 stick butter, melted
1 & 1/2 tsp vanilla
1/2 cup sour cream
1/2 cup chopped strawberries, or a little less
zest of 1 orange
1/4 cup blueberries or diced apples
TO TOP THE CUPCAKES
Orange slices, strawberry slices and blueberries.
BUTTERCREAM
1 stick butter, room temperature
1/2 cup vegetable shortening
2-2.5 cups powdered sugar
1/2 tsp vanilla
2 cups red wine and 1/4 cup sugar, reduced to red wine syrup, see below
Instructions
CUPCAKES
Preheat the oven to 350º F.
In a small bowl combine the flour, baking powder, baking soda, salt and sugar. Whisk and set aside.
In a mixing bowl combine the eggs, melted butter, vanilla, and sour cream until combined.
Slowly add half of the flour mixture to the liquid, stirring to combine. Repeat with the rest of the flour mixture. Add in the chopped strawberries, orange zest, and blueberries or chopped apples. Stir to mix. READ MORE