Delicious Slow Cooker Balsamic Glazed Roast Beef – Moist and fall apart tender roast beef in a tasty balsamic glaze that is so easy to make in the slow cooker!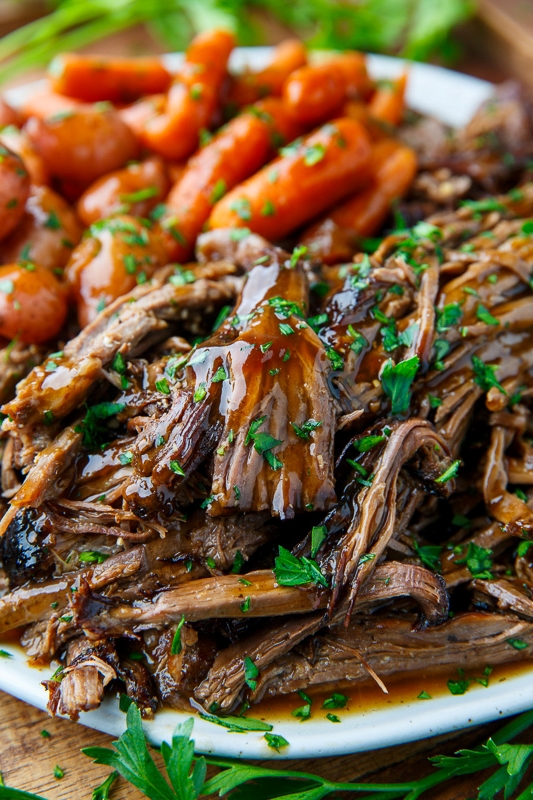 Servings: 8
Ingredients
1 tablespoon oil
3 pounds Ontario Corn Fed Beef roast such as chuck, round, brisket
1 large onion, sliced
4 cloves garlic, chopped
1/2 teaspoon red pepper flakes
1 cup beef broth
1/2 cup balsamic vinegar
2 tablespoons soy sauce (or tamari)
2 tablespoons brown sugar
1 tablespoon Worcestershire sauce
1 pound baby carrots (optional)
1 pound mini potatoes or diced potatoes (optional)
2 tablespoons cornstarch + 2 tablespoons water
Directions
Heat the oil in a large pan over medium-high heat, add the beef and brown on all sides, about 20 minutes and set aside.
Add the onions and cook until tender, about 2-3 minutes, before adding the garlic and red pepper flakes and cooking until fragrant, about a minute.
Place the beef, onions, broth, balsamic vinegar, soy sauce, brown sugar, Worcestershire sauce, carrots and potatoes in a slow cooker, cover and cook on low for 8-10 hours or on high for 3-5 hours. (The beef will be falling apart tender when done!)
Remove the carrots, potatoes and beef and slice or shred the beef.
Skim any fat from the cooking juices, place it in a sauce pan, bring to a simmer, add the mixture of the cornstarch and water and cook until the glaze has thickened a bit.
Option: Skip steps 1 & 2 and just place everything into the slow cooker!
Option: Instead of transferring to a slow cooker in step 3, place everything in the pot that you cooked the beef in, bring to a boil, reduce the heat and simmer, covered, until the meat is pull apart tender, about 3-4 hours. OR Transfer the pot to a preheated 275F and braise until the meat is pull apart tender, about 3-4 hours.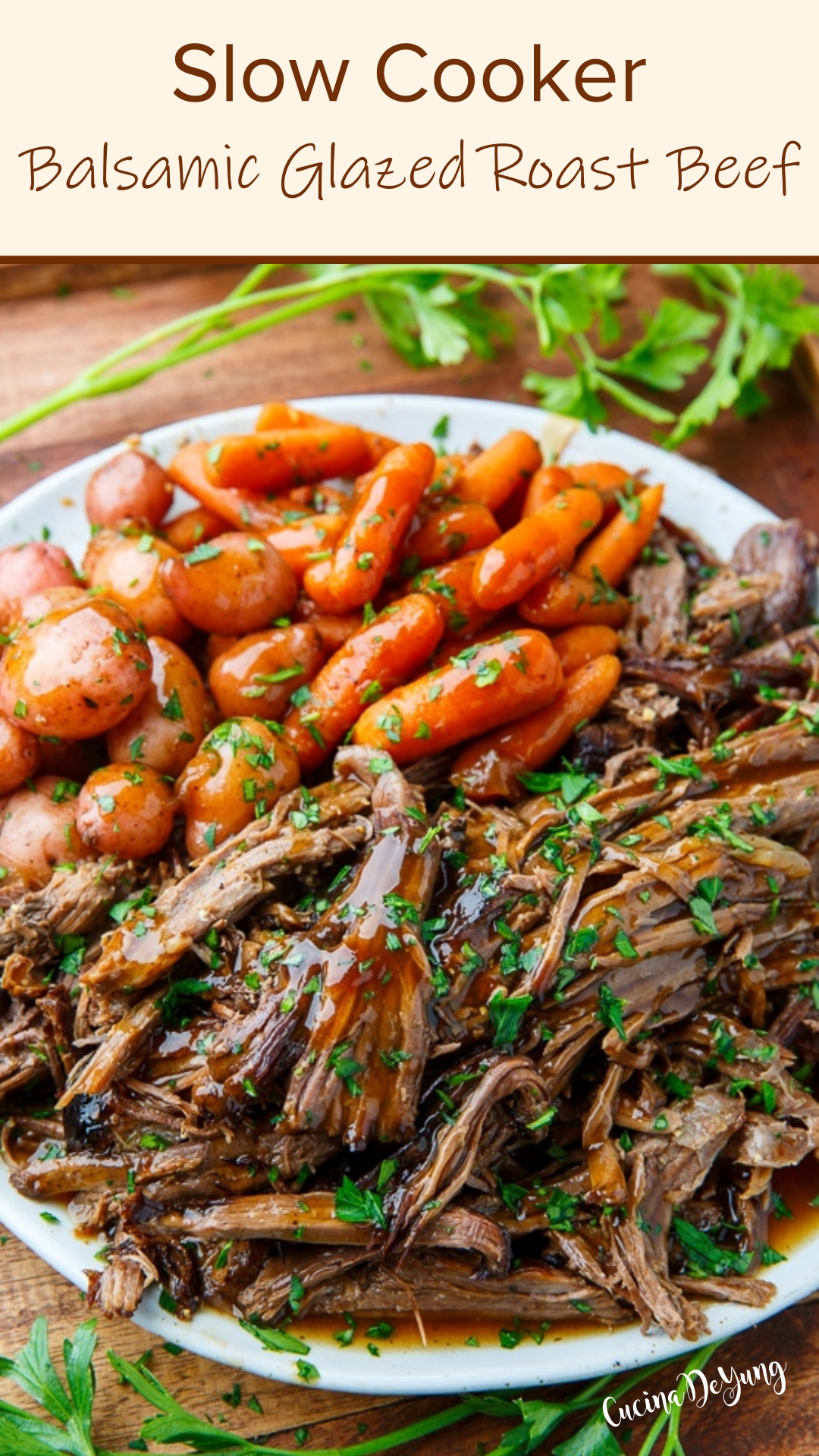 Source: closetcooking.com