The BEST Slow Cooker Cheesy Ranch Potatoes –Another great thing about these Cheesy Ranch Slow Cooker potatoes, besides tasting amazing, is that they are super easy and can be cooked right out of your slow cooker (in case you didn't pick that part up from the title). This gives you the advantage of being able to prep them in advance and then just leave the rest up to the slow cooker.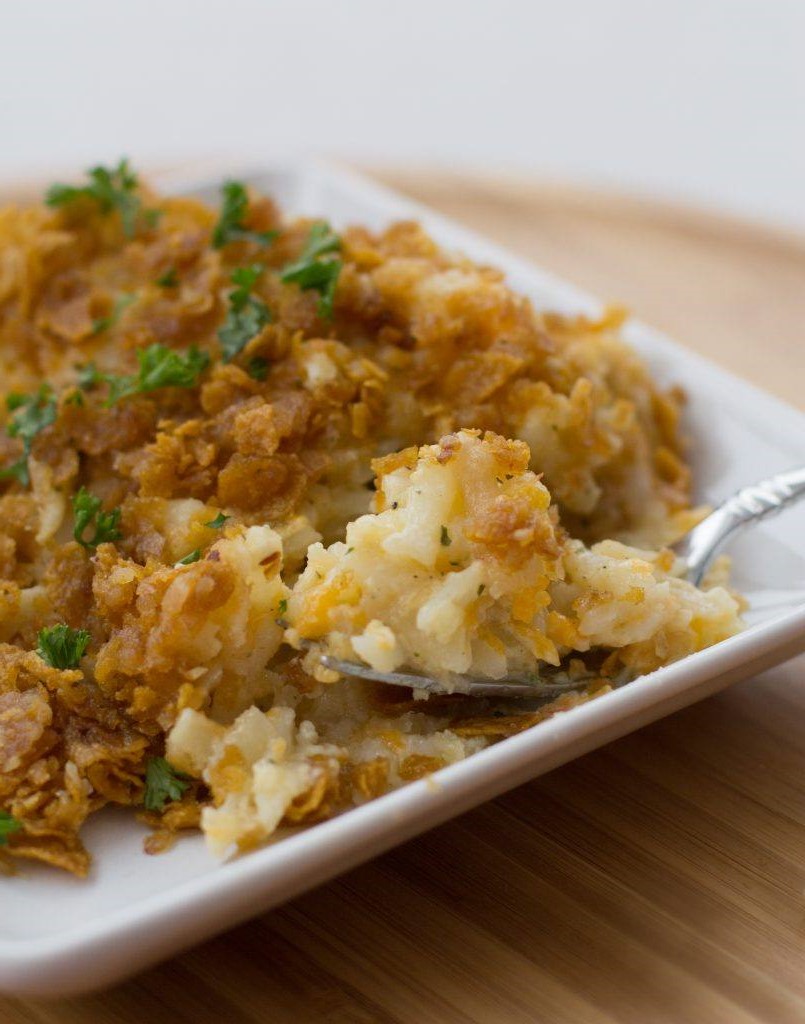 Servings: 5
INGREDIENTS
1 package shredded hashbrowns (Ore Ida)
2 cups shredded cheddar cheese (medium)
1 can cream of chicken soup
1 cup sour cream (Daisy)
1 packet Hidden Valley Ranch dip (in powder form)
1 stick of butter melted (1/2 cup)
3 cups corn flakes
1 package French's fried onions
INSTRUCTIONS
Spray crock pot or line it with a slow cooker liner
Pour in shredded hash browns (I use Ore Ida brand )
Use a spoon or fork to break up any large chunks of frozen hash browns that may be stuck together
Mix in shredded medium Cheddar cheese so that it is evenly distributed throughout the hash browns
In a separate bowl whisk together cream of chicken soup, sour cream, and Hidden Valley ranch dip
Pour over hashbrowns and mix evenly through out
Add half of the French fried onions in with the hash browns and stir
Melt butter in the microwave and then drizzle half of it over the hashbrowns and mix in
In separate bowl crush up corn flakes and remainder of French fried onions. ( I crush them with a wire whisk, or you could put them in a Ziploc bag and crush them)
Mix remainder of melted butter (about ¼ cup) in with the crushed cornflakes and fried onions
Spread the over the top of the hashbrowns in your Crockpot
Turn crock pot to High and let cook for 4 hours (or 6-8 hours on low)
Serve!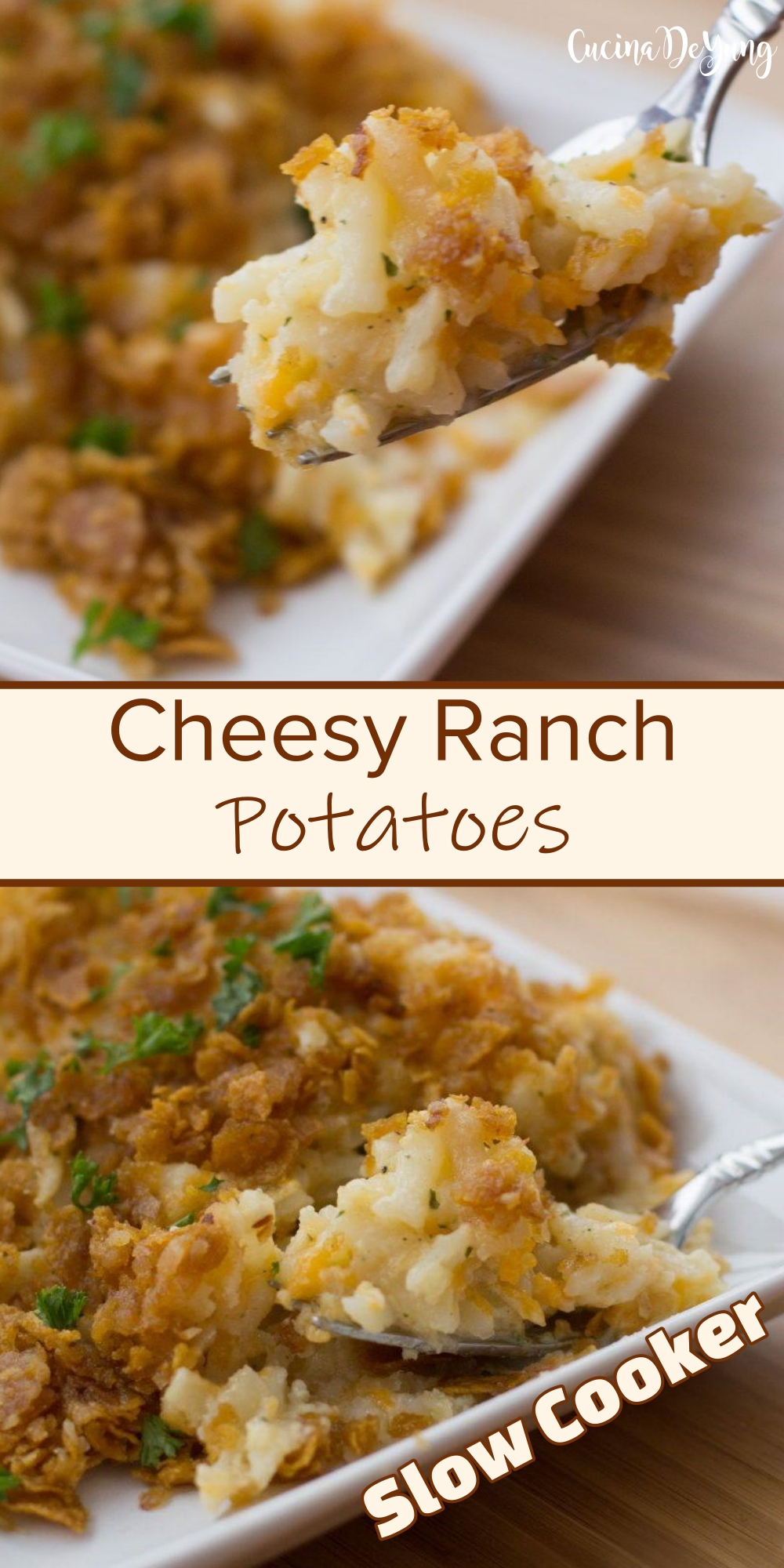 Source: sugar-n-spicegals.com