Easy Pancake Poppers – Enjoy your family's favorite pancakes in bite-sized form. Pancake Poppers are light, fluffy and oh so cute!
Yields: 24
Ingredients
1 1/2 cups all-purpose flour
3 1/2 teaspoons baking powder
3/4 teaspoon salt
1 tablespoon granulated sugar
1 cup plus 1 tablespoon milk
1 large egg
1 teaspoon vanilla extract
3 tablespoons unsalted butter, melted
1 large egg white
1/2 cup mini chocolate chips, optional
Instructions
Preheat oven to 375 degrees F. Spray a cake pop or mini muffin pan with nonstick cooking spray. Set aside.
In a bowl, combine the flour, baking powder, salt, and sugar. Add the milk, 1 whole egg, vanilla, and melted butter. Whisk until mostly smooth. Don't overmix. It's okay if some lumps remain. In another bowl, beat remaining egg white until smooth peaks form. Gently fold into batter until incorporated. Add mini chocolate chips, if using.
Using a cookie scoop, fill each cake pop mold or muffin cup with pancake batter (fill it almost all the way) and place in the oven. Bake for 12 minutes or until a toothpick inserted in the middle comes out clean. Immediately invert pancake poppers onto a wire rack and let cool for 5 minutes or until they're safe to handle. Serve with your favorite toppings.
Notes
Pancake Poppers are best enjoyed on the same day.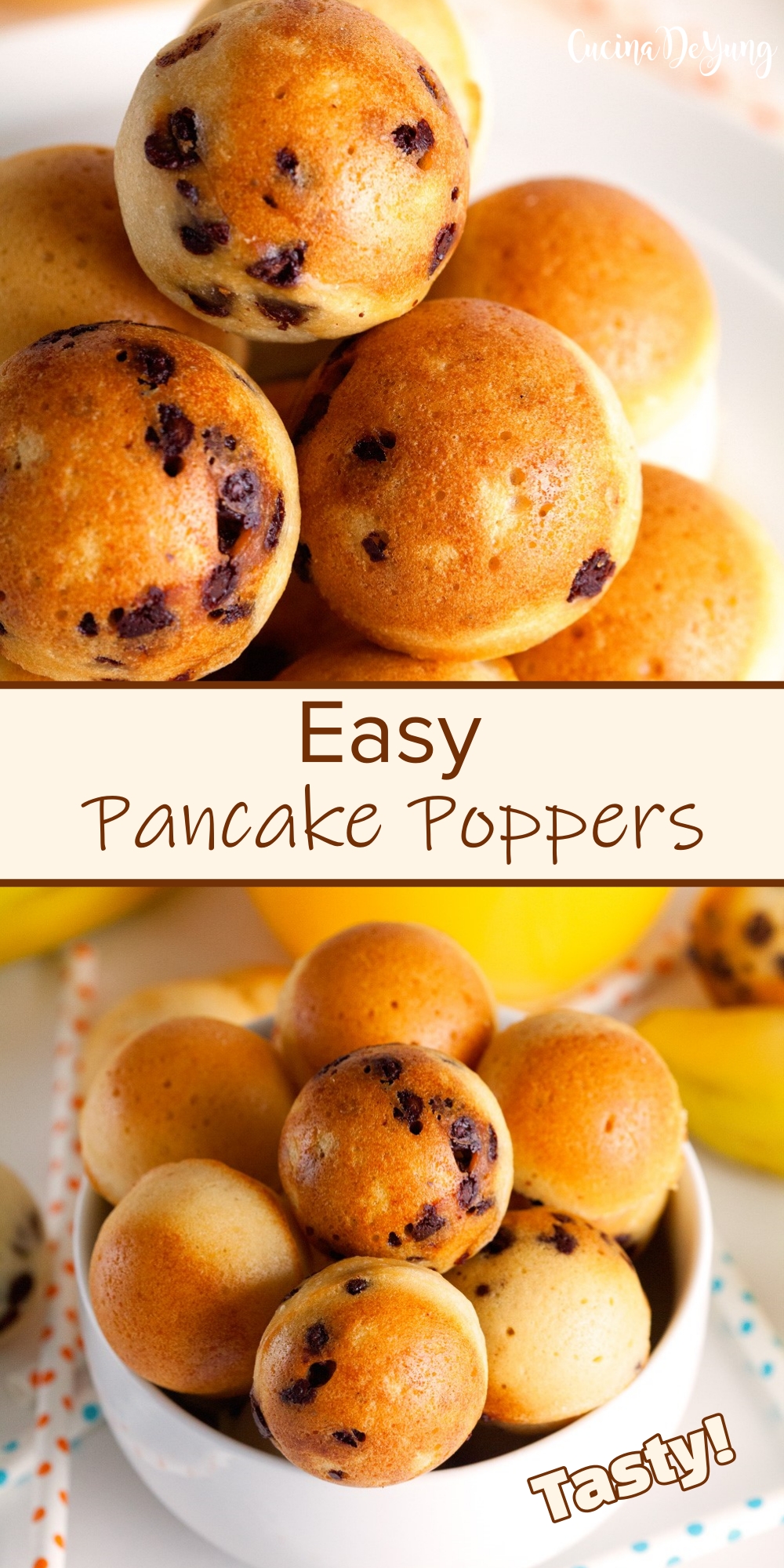 Source: deliciouslyyum.com