Easy Creamy Ranch Crock Pot Chicken – The crock pot version of this Creamy Ranch Chicken just makes the chicken melt in your mouth.  I love to serve this over rice or mashed potatoes with a big spoonful of the creamy sauce on top! Sooooo delicious!!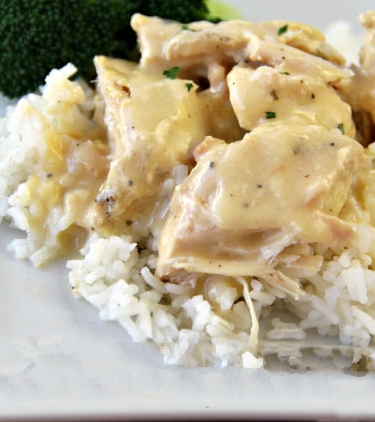 INGREDIENTS
6 chicken breasts
2 cans cream of chicken soup
½ cup sour cream (or more if you like, I sometimes use 1 cup)
1 pkg. Hidden Valley Ranch dressing mix
Lawry's Season Salt
Pepper
INSTRUCTIONS
Place chicken in the bottom of your crock pot.
Sprinkle chicken with Lawry's salt and pepper.
Mix soup and sour cream together pour over the chicken.
Sprinkle package of ranch mix over the top. Cover with lid.
Cook on low for about 6 hours.
Serve over rice or potatoes.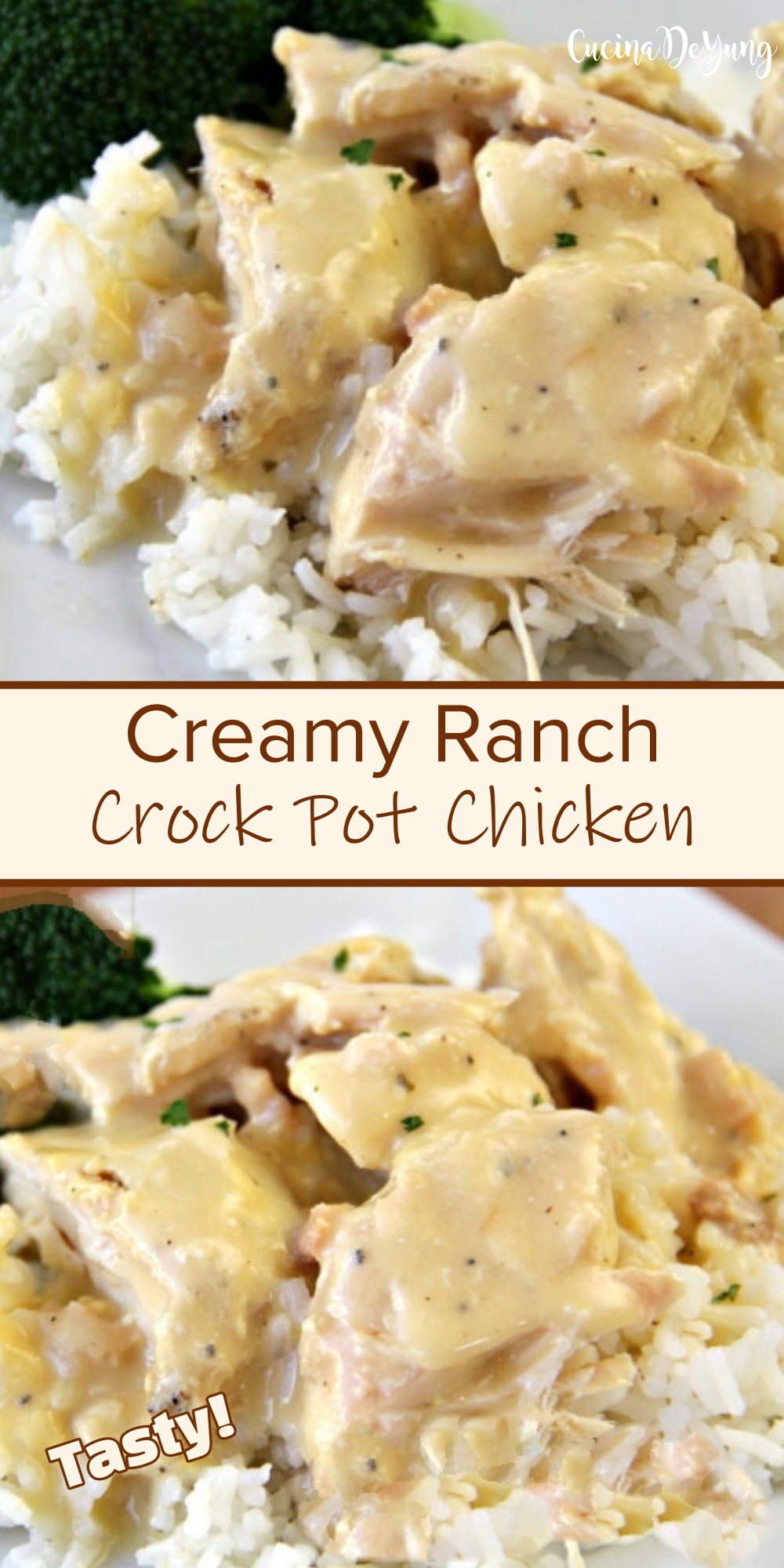 Source: sugar-n-spicegals.com