3 Ingredient Pumpkin Pie Dip Recipe – Fall in love with this easy to make fluffy pumpkin dip – perfect for pumpkin spice fans!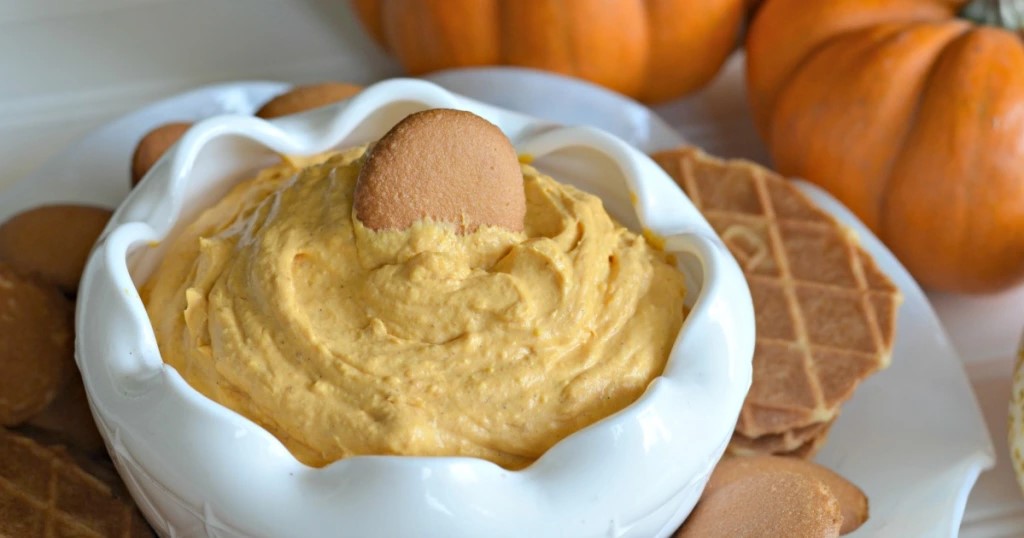 Servings: 6
INGREDIENTS
1 can pumpkin purée, 15 oz.
1 container Cool Whip, 8 oz. (thawed)
1 small (4-serving) package vanilla instant pudding mix
1 teaspoon pumpkin pie spice (optional but so yummy!)
DIRECTIONS
Cream together the pumpkin purée, Cool Whip, instant vanilla pudding mix (just the dry powder, do not actually make the pudding), and pumpkin pie spice (optional) with an electric mixer until well combined and fluffy.
Cover and chill in the fridge until ready to serve.
Serve with Nilla wafers, cookies, or graham crackers. See more ideas in the hip tips above!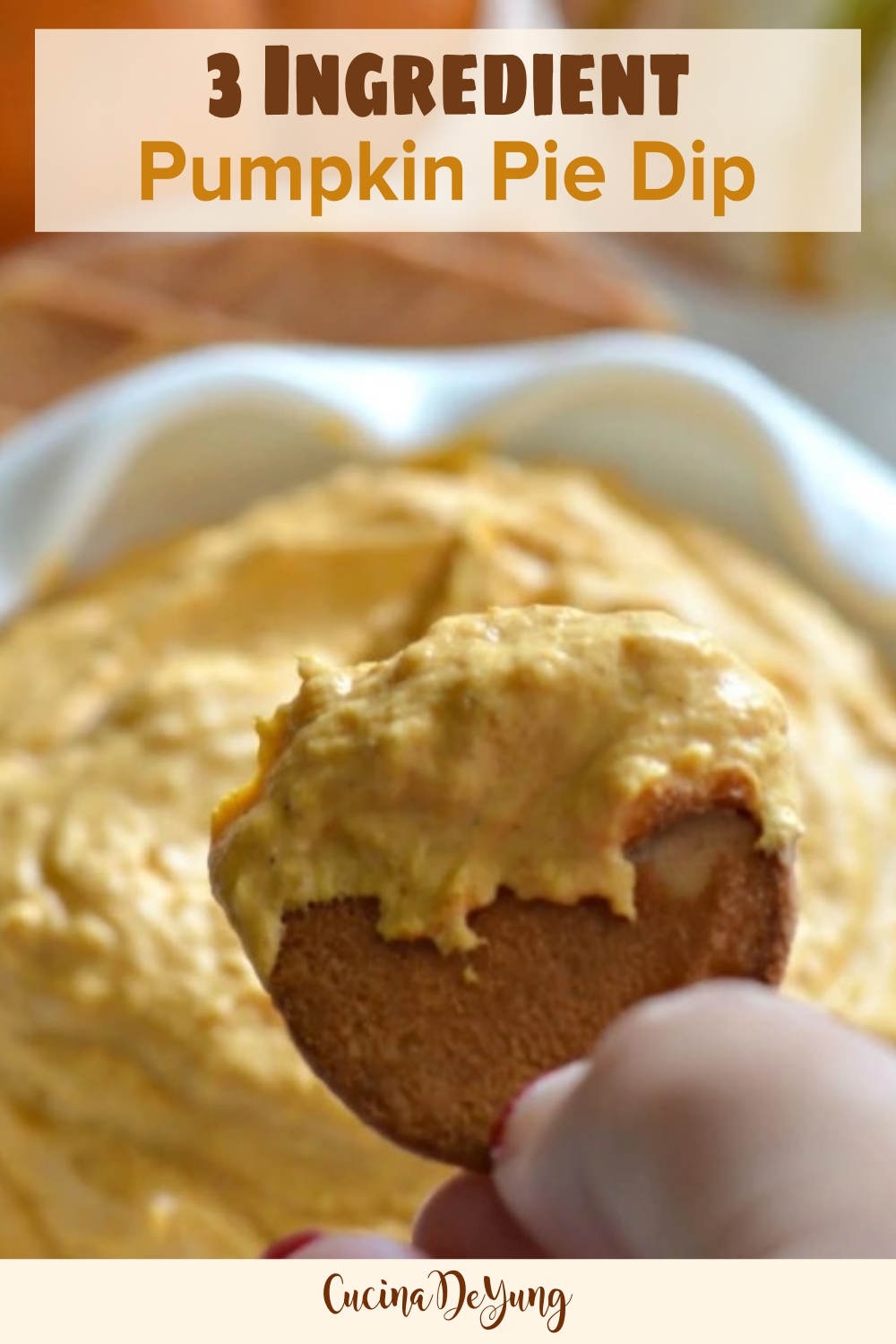 Source: hip2save.com