Forget the cabbage soup diet, you'll want to eat this super healthy vegetarian cabbage soup just because it tastes incredible! Freezer friendly.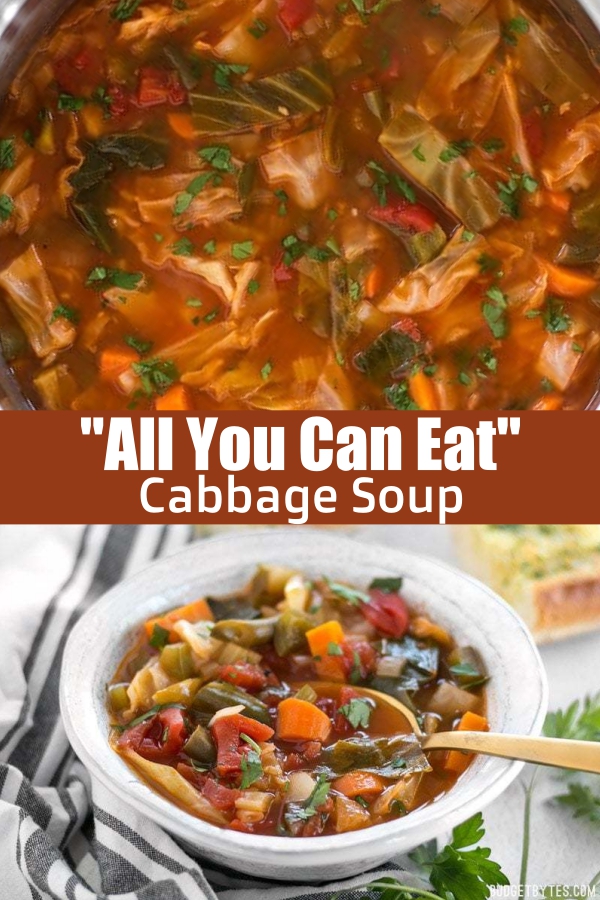 Recipes by: budgetbytes.com
Servings: 8 (2 cups each)
INGREDIENTS
1 Tbsp olive oil
4 cloves garlic
1 large onion
1/2 lb carrots
1/2 bunch celery
1 green bell pepper
1/2 lb frozen green beans
28 oz can diced tomatoes
8 oz can tomato sauce
1/2 head green cabbage
6 cups vegetable broth*
1/4 bunch fresh parsley, chopped
1/2 Tbsp smoked paprika
1 tsp dried oregano
1/2 tsp dried thyme
Salt and pepper to taste
1-2 Tbsp lemon juice
*I use Better Than Bouillon to make my broth.
INSTRUCTIONS
Mince the garlic and dice the onion. Add both to a large soup pot along with the olive oil and sauté over medium heat until the onions are soft and transparent. READ MORE