The BEST Ambrosia Salad – This delicious Ambrosia Salad is so easy to make and always a big hit with kids and adults alike! Made in just one bowl, this classic dessert salad is the perfection addition to your next gathering!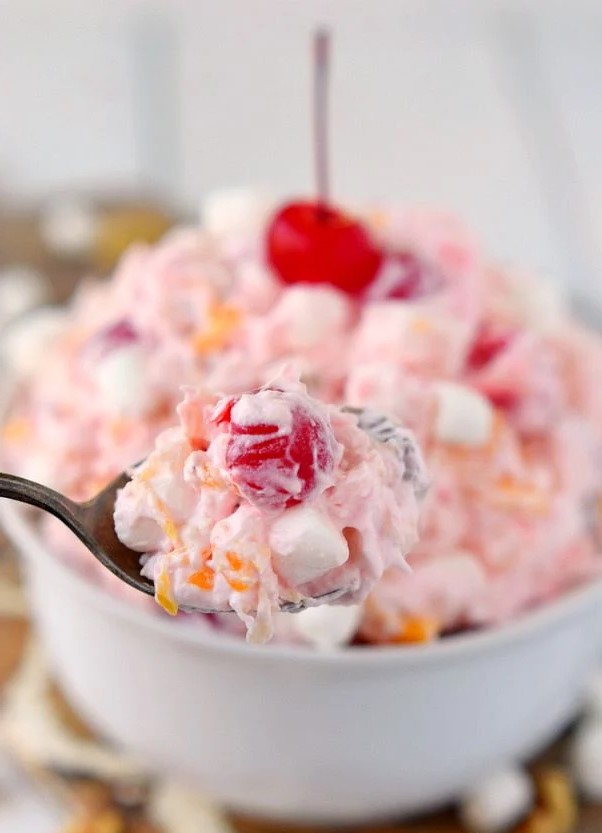 Servings: 12
Ingredients
8 oz Cool Whip , lite is fine
1/2 cup sour cream , light is fine
11 oz mandarin oranges drained
20 oz crushed pineapple drained
10 oz maraschino cherries drained, halved, and patted dry
1 cup sweetened coconut flakes
2 cups miniature marshmallows
3/4 cup chopped nuts pecans, walnuts, cashews optional
Instructions
Fold sour cream into Cool Whip in a large serving bowl.
Fold in remaining ingredients making sure the pineapple, oranges, and cherries have been properly drained.
Serve immediately or refrigerate until serving.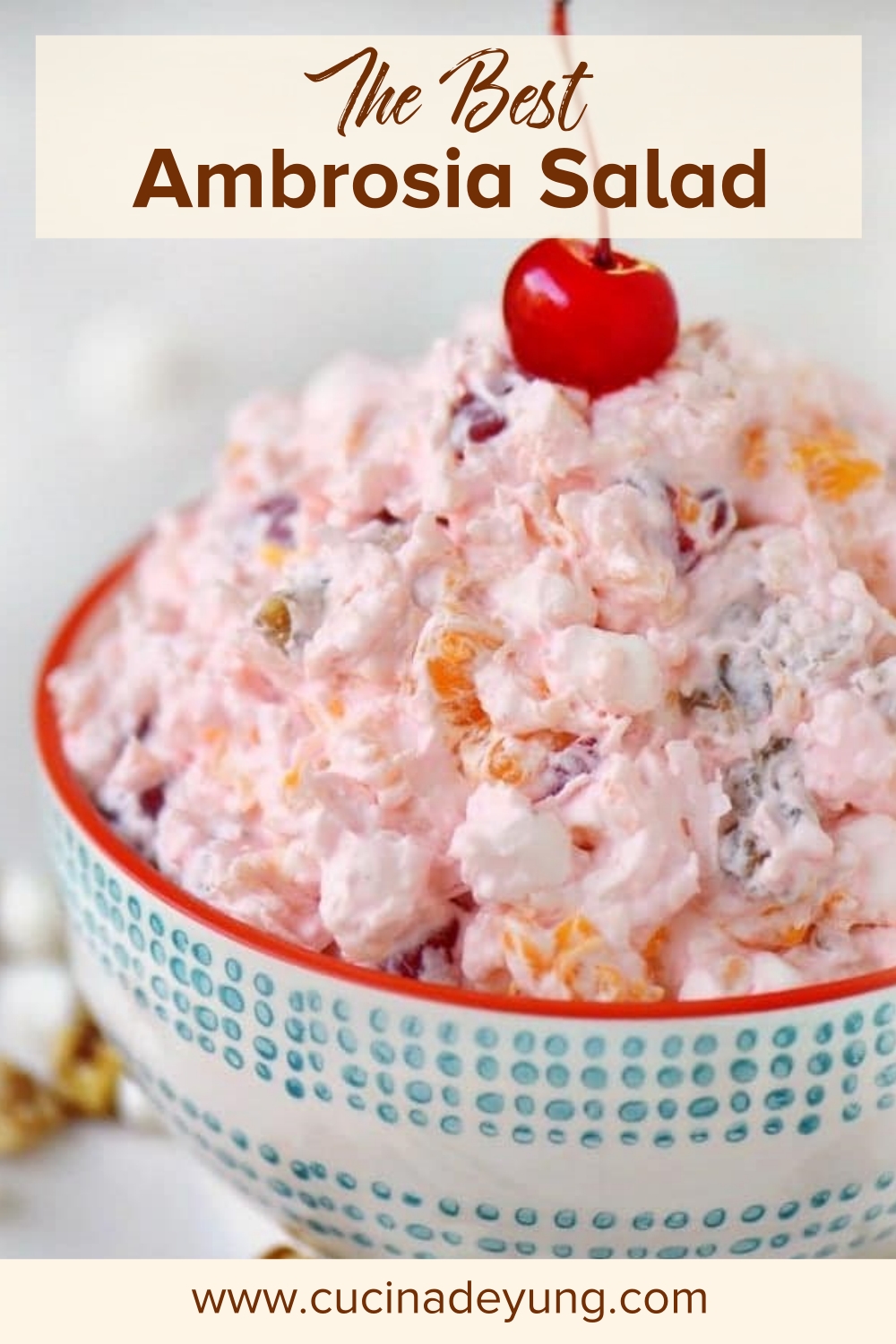 Source: momontimeout.com