This easy Apple Bread Recipe boasts real diced apples and pecans with a sticky praline glaze. Perfection for a quick weekday breakfast or any day dessert!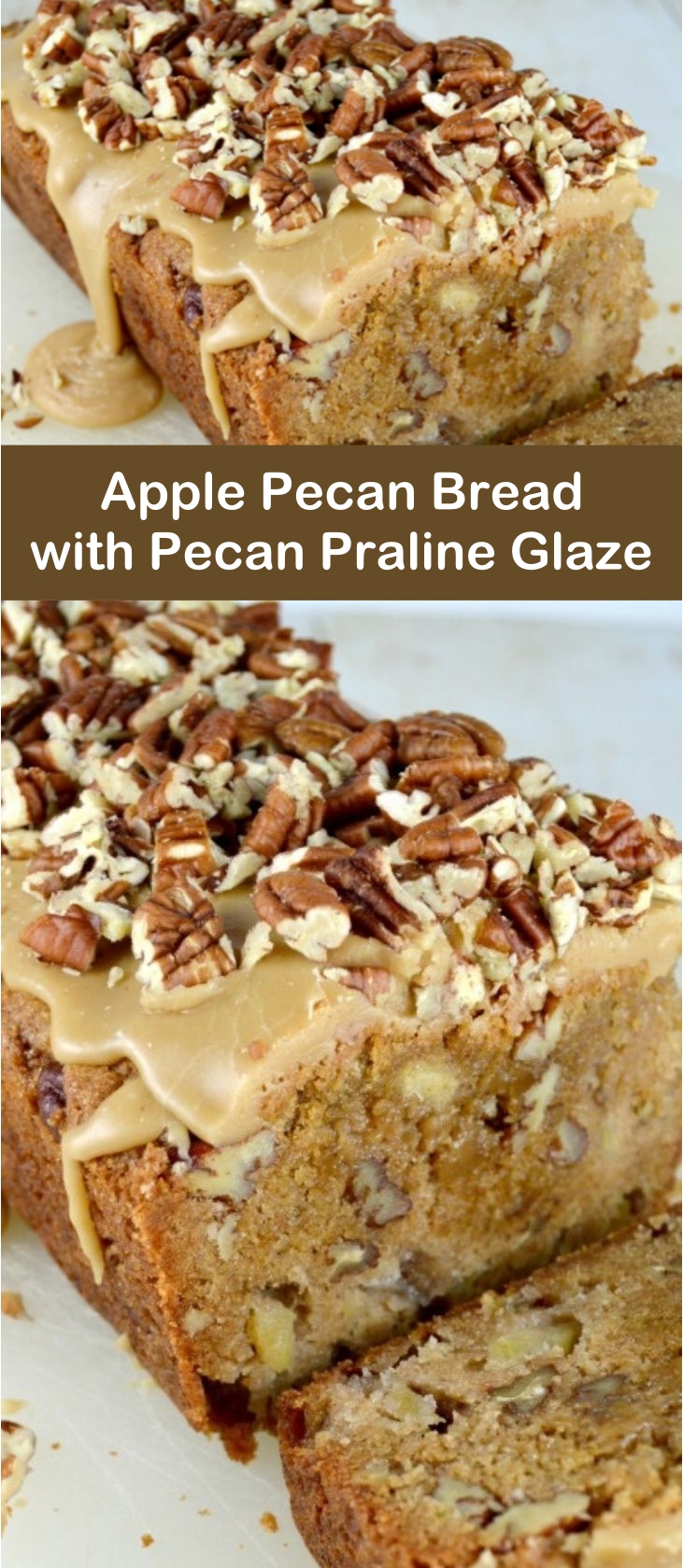 "These Look Absolutely Yummy!!"
Servings: 12 servings
Ingredients
3 Cups All-Purpose Flour
1 Teaspoon Baking Powder
1 Teaspoon Baking Soda
1 Teaspoon Salt
3 Teaspoon Cinnamon
1/4 Teaspoon Nutmeg
1/4 Teaspoon Cloves
1 Cup Sugar
1 Cup Brown Sugar Packed
3 Large Eggs
1 Cup Vegetable Oil
1 Tablespoon Vanilla Extract
2 Cups Apples Peeled, Cored, and Diced
1 Cup Pecans Chopped
Praline Glaze:
1/4 Cup Unsalted Butter
1/2 Cup Brown Sugar Firmly Packed
3 Tablespoon Milk
1 Teaspoon Vanilla Extract
1 Cup Powder Sugar
1 Cup Pecans Chopped
Instructions
Make The Bread:
Preheat oven to 350 degrees. Spray two 8X4 inch baking pans with nonstick cooking spray.
In a large bowl whisk together the first nine ingredients. In a separate bowl, mix eggs, oil, and vanilla. Add the egg mixture to the flour mixture and combine. (The batter will be extremely thick). Mix in apples and 1 cup chopped pecans until evenly distributed through batter.
Spoon batter evenly into prepared pans and smooth out the top of batter with the back of a spoon. Bake in preheated oven for 50-55 minutes or until a toothpick inserted into the center of the loaf comes out clean and edges of bread are just pulling away from baking pan.
Make The Glaze:
In a heavy bottomed 2 quart saucepan, bring brown sugar, butter and milk to a boil over medium heat. Boil 1 minute, whisking constantly.
Remove from heat.
Add vanilla and powdered sugar and using a hand-held electric mixer beat on medium speed until smooth. Pour half the glaze immediately over each loaf of cooled bread and sprinkle evenly with pecans.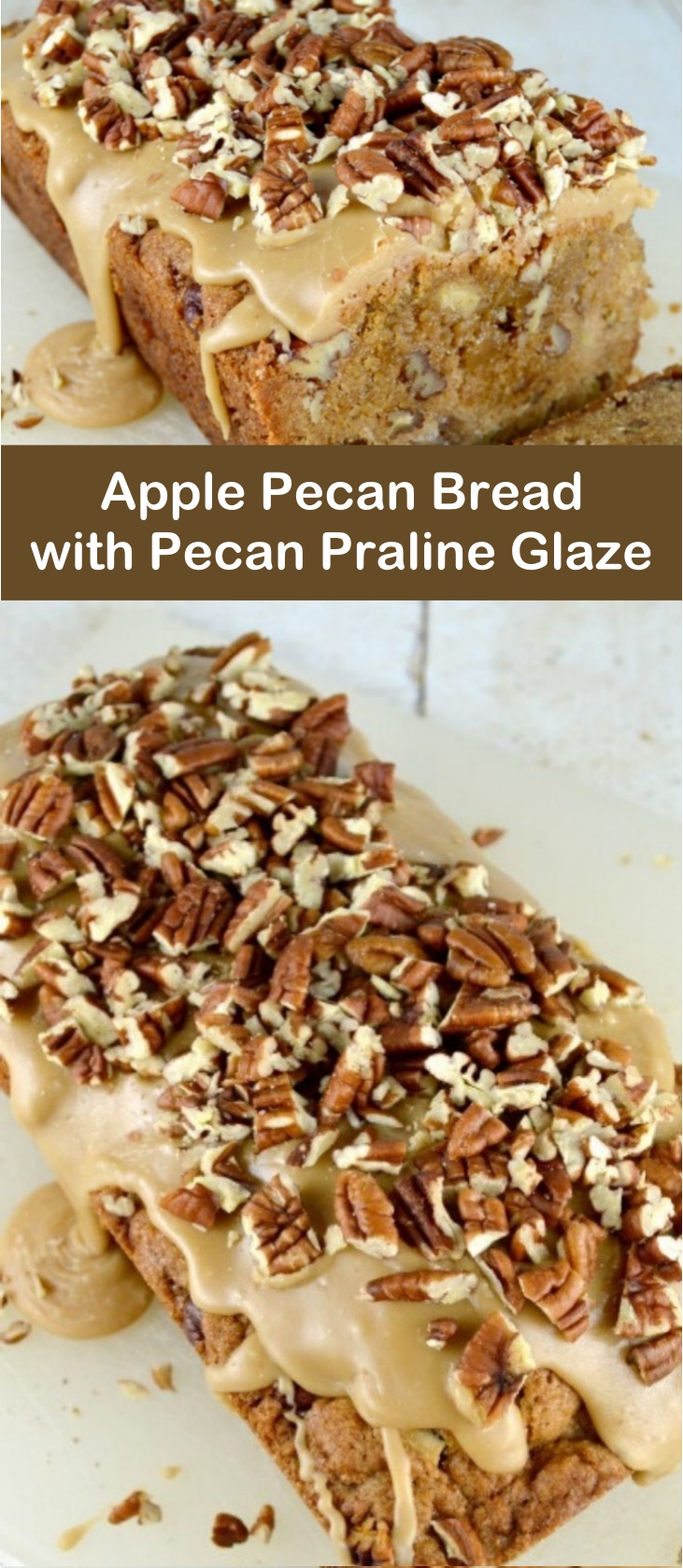 Source: gonnawantseconds.com