Best Ever Meatloaf Recipe – This Meatloaf Recipe is my family's FAVORITE dinner recipe! It really is the Best Ever Meatloaf, and it is incredibly easy to make. So much flavor packed inside with a delicious glaze spread on the top!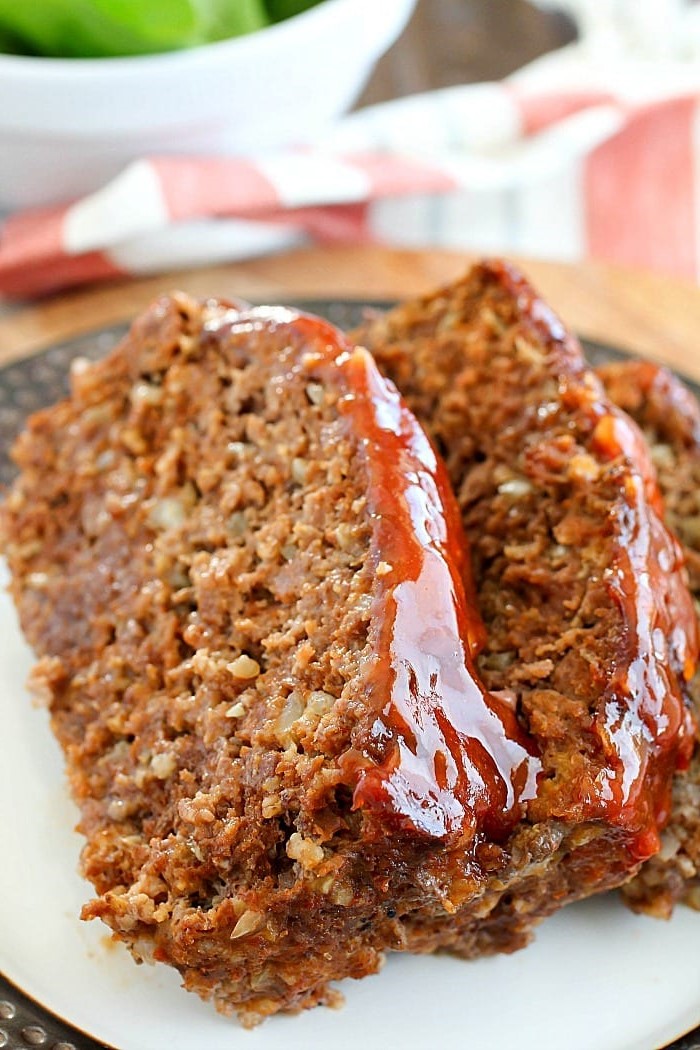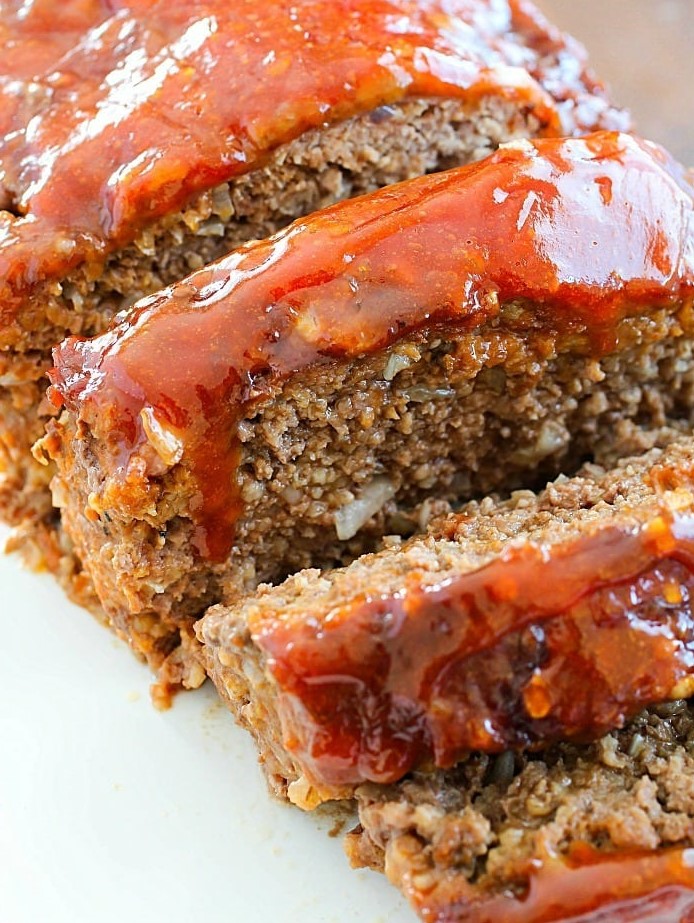 Servings: 8
Ingredients
Meatloaf:
2 pounds lean ground beef
1 onion diced small (about 1/2 cup)
2 eggs
1/2 tsp. ground pepper
3/4 cup quick oats
1 Tbsp. Worcestershire sauce
1 tsp. garlic salt
1 tsp. onion salt
1/2 cup tomato sauce
Glaze Topping:
1/4 cup ketchup
1/4 cup brown sugar
2 tsp. mustard
Instructions
Preheat oven to 350ºF. Spray a 9×5″ loaf pan with cooking spray.
Mix together ground beef, onion, eggs, pepper, oats, Worcestershire sauce, garlic salt, onion salt and tomato sauce in a large bowl, using your hands. Do not overmix.
In a small bowl, combine the ketchup, sugar and mustard. Spread on top of meatloaf and place in oven.
Bake for 1 hour and 15-30 minutes, or until meatloaf is cooked through. Let cool for a few minutes and then slice and serve. Enjoy!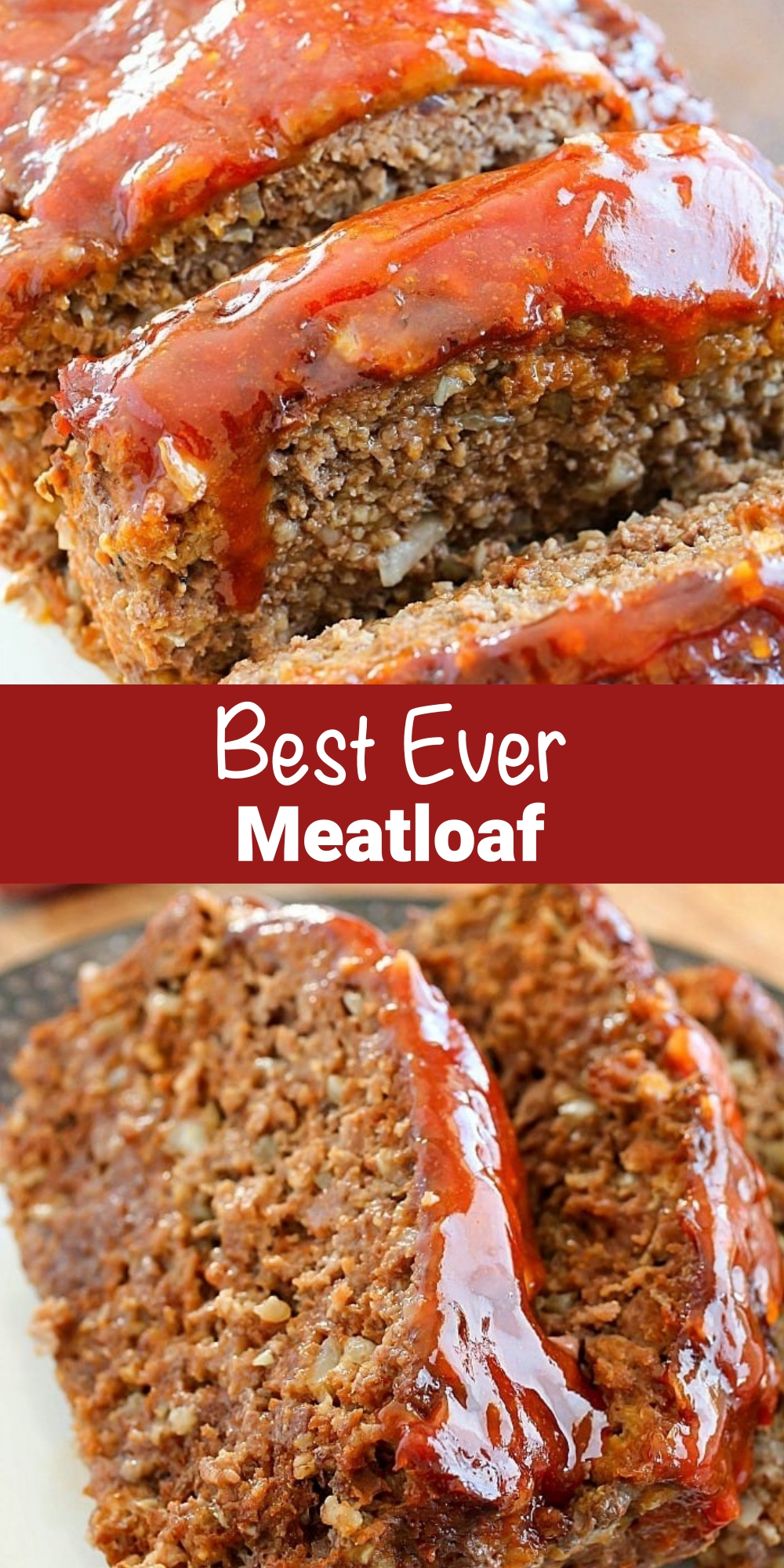 Recipe by: yummyhealthyeasy.com