Easy Blackberry Pie Bars – Crumbly, tender pie crust and sweet juicy blackberries combine to make these easy Blackberry Pie Bars! Enjoy all the deliciousness of pie without rolling out the pie dough!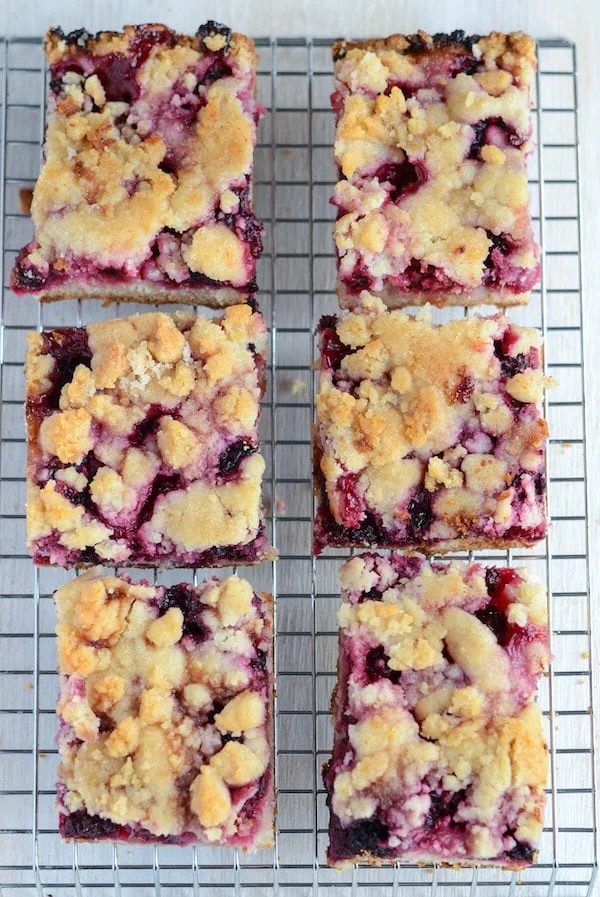 Yield: 12 pie bars
INGREDIENTS
3 cups all-purpose flour
1 1/2 cups sugar, divided
1 teaspoon baking powder
1 teaspoon cinnamon
1/4 teaspoon salt
Zest and juice of one lemon, divided
1 cup (2 sticks) cold unsalted butter, cut into 1 inch slices
1 large egg
2 teaspoons vanilla extract
4 cups fresh blackberries
4 teaspoons cornstarch
INSTRUCTIONS
Preheat the oven to 375°F. Grease a 9×13 inch pan.
In a food processor, pulse together flour, 1 cup of sugar, baking powder, cinnamon salt and lemon zest. Add the butter, egg and vanilla extra. Pulsing until dough is crumbly.
Pat half of dough into the bottom of the prepared pan, saving the remaining dough for the topping.
In a medium bowl, stir together the remaining 1/2 cup sugar, cornstarch and lemon juice. Gently mix in the blackberries. Sprinkle the blackberry mixture evenly over the crust. Crumble remaining dough over the berry layer.
Bake in preheated oven for about 45 minutes, or until top is slightly brown (you are only looking for the top to slightly brown, if you cook for too long – the bottom will burn).
Cool completely before cutting into squares. Store in an airtight container.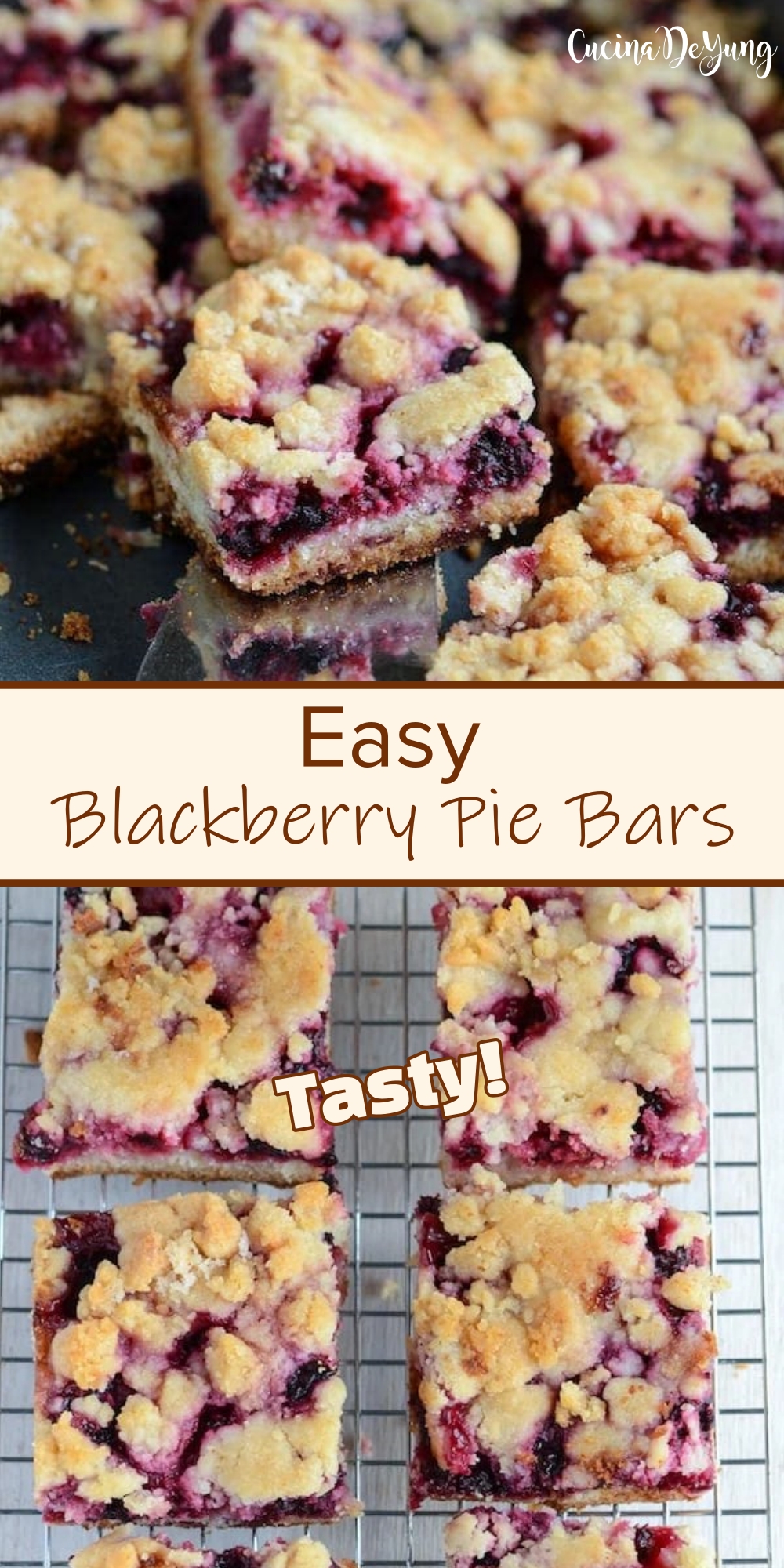 Source: thenovicechefblog.com