Once you pop, you can't stop. These homemade cinnamon sugar candied nuts are addictive, crowd-pleasing, and dangerously simple!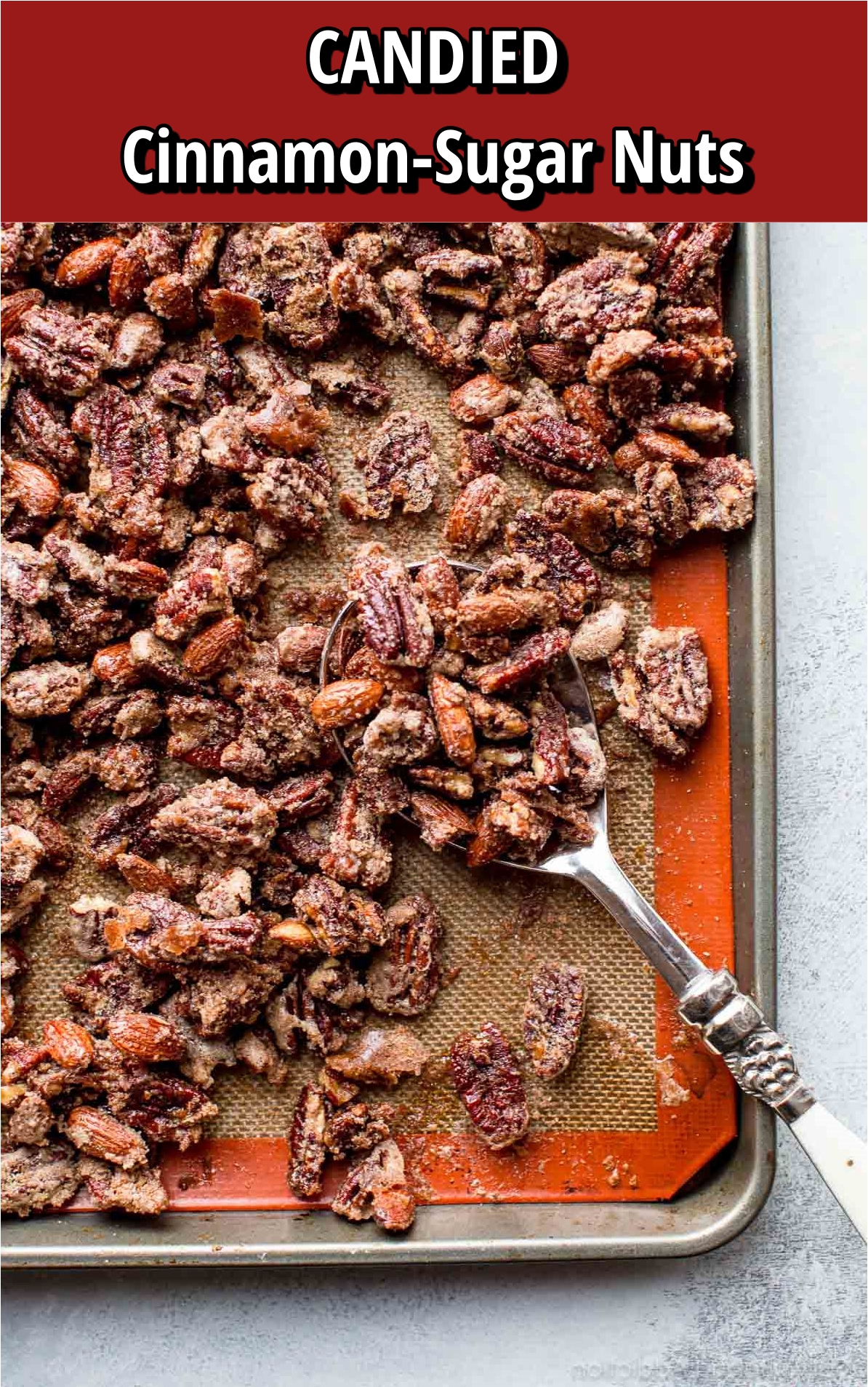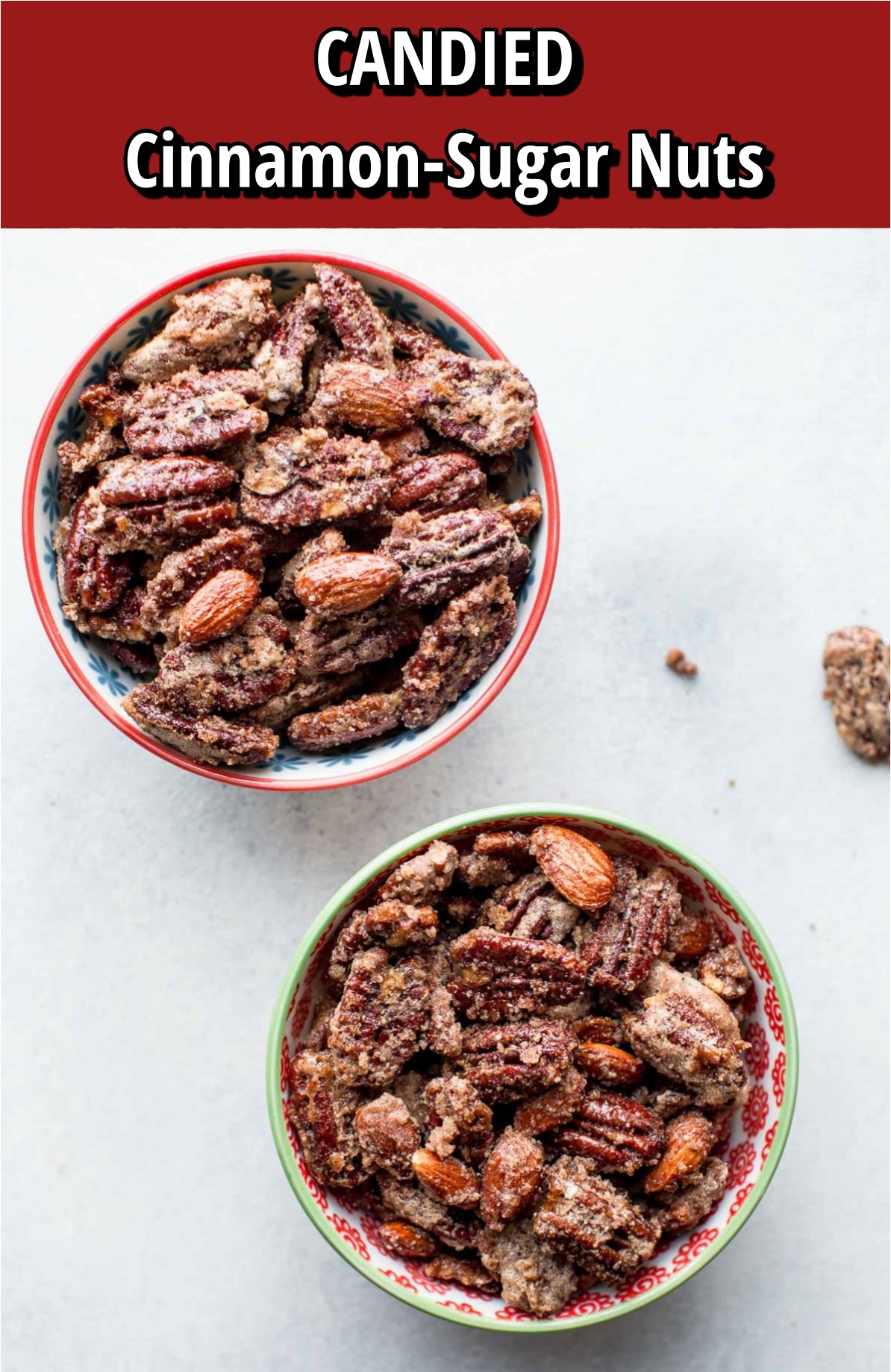 Yield: 6 cups
Ingredients
5 cups pecan halves, unsalted
1 cup whole almonds, unsalted
2 egg whites
2 Tablespoons water
2 cups granulated sugar
2 and 1/2 teaspoons ground cinnamon
2 teaspoons salt
Instructions
Preheat oven to 300°F (149°C). Line two large baking sheets with parchment paper and spray with non-stick spray; or use a silicone baking mat. Set aside.
Mix pecans and almonds in a large bowl. Set aside.
Using an electric mixer, beat egg whites and water on medium-high speed until stiff peaks form, about 4-5 minutes. Add the sugar, cinnamon, and salt, gently folding until combined.
Pour/spoon sugar mixture over nuts and stir to coat completely. Spread nuts over the baking sheets and bake for 45 minutes, stirring every 15. Allow to cool completely and enjoy.
Store nuts at room temperature for a few weeks, covered.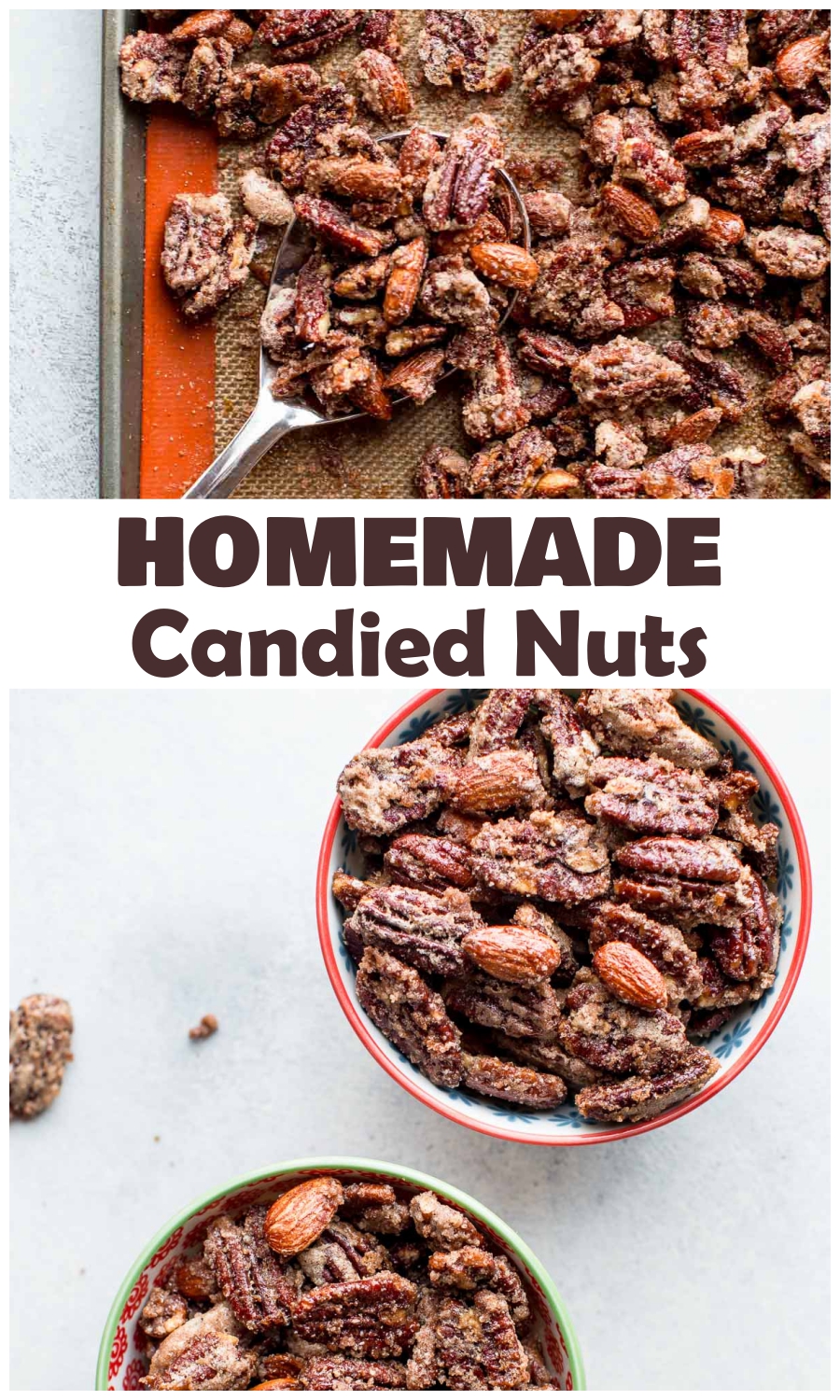 Recipes by: sallysbakingaddiction.com