Cheesy Kielbasa, Rice and Broccoli Skillet – Cheesy Kielbasa, Rice and Broccoli Skillet – your new favorite dinner! This easy skillet recipe comes together in a flash and is made in a single skillet for easy clean-up. Extra cheesy, and just bursting with flavor, it's a dinner recipe you'll find yourself making again and again.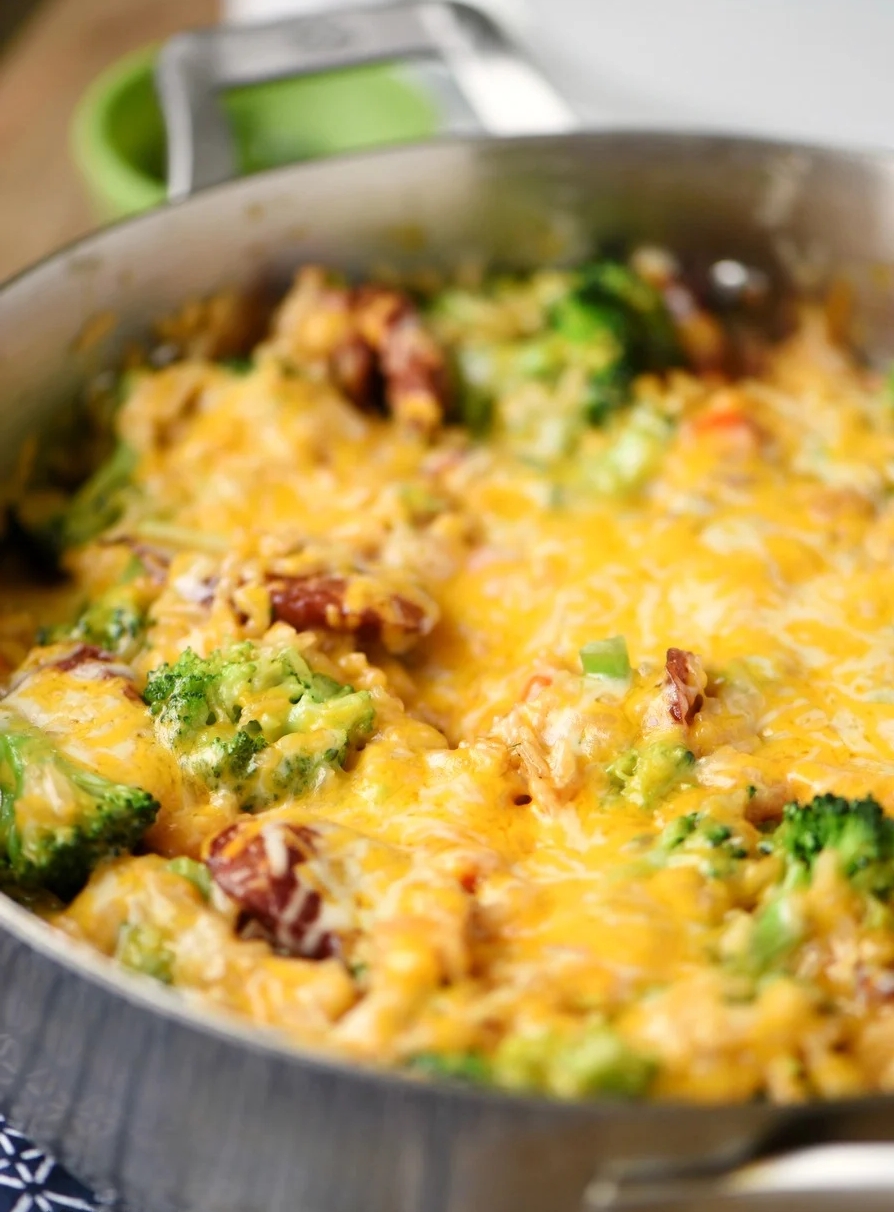 Servings: 6
Ingredients
½ tablespoon olive oil
14 ounces Polska Kielbasa sliced on a diagonal
1 small onion diced
1 small bell pepper diced
½ teaspoon salt
½ teaspoon pepper
2 cloves garlic minced
1 cup white rice uncooked
2 cups chicken stock or broth
2 cups broccoli florets – bite size pieces raw
2 cups shredded cheese divided ) I used a cheddar blend)
Instructions
Heat olive oil over medium high heat in a large, lidded skillet.
Brown kielbasa in the skillet, 3-4 minutes on each side. Remove with a slotted spoon.
Saute onion and bell pepper until onion is translucent. Make sure to work the brown bits off the bottom of the skillet – more flavor.
Add garlic and cook for an additional minute. Season with salt and pepper.
Add rice to the skillet and stir to combine. Continue stirring for 1 to 2 more minutes.
Add the chicken broth and bring to a boil. Reduce heat to low, cover, and cook for 15 minutes.
Without disturbing the rice, add the broccoli to the top of the rice and cover again. Cook an additional 5 to 7 minutes or until rice is tender.
Stir in kielbasa and 1 cup of cheese.
Top with remaining cup of cheese. Cover with lid and let sit for 2 to 3 minutes or until cheese is melted.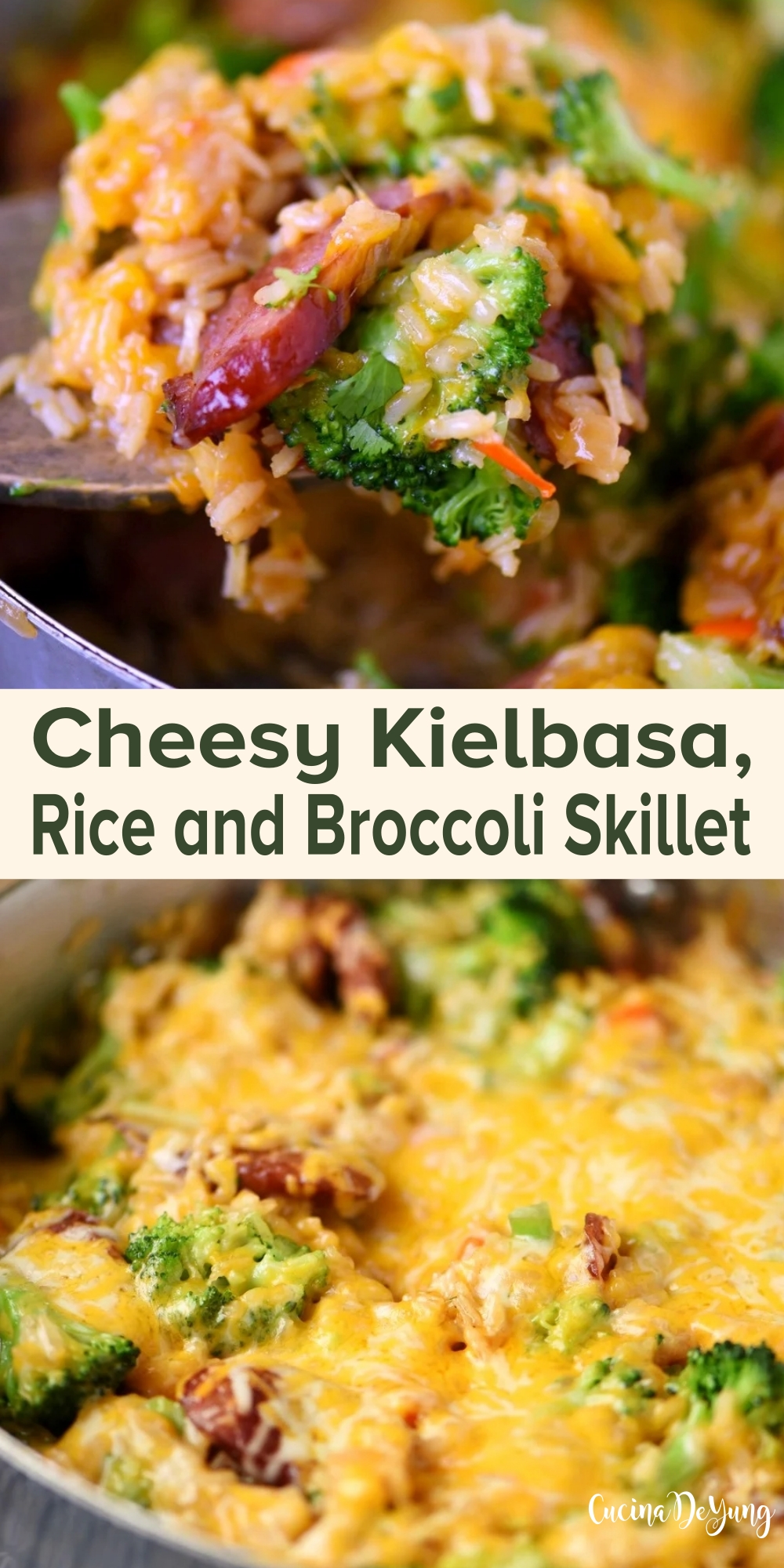 Source: momontimeout.com