ULTIMATE Cherry Cheesecake Brownies – Layers of brownie, cheesecake, and cherry pie filling make these Cherry Cheesecake Brownies a pretty dessert for celebrating any event.  Or just make them for an unexpected after dinner dessert and make everyone smile.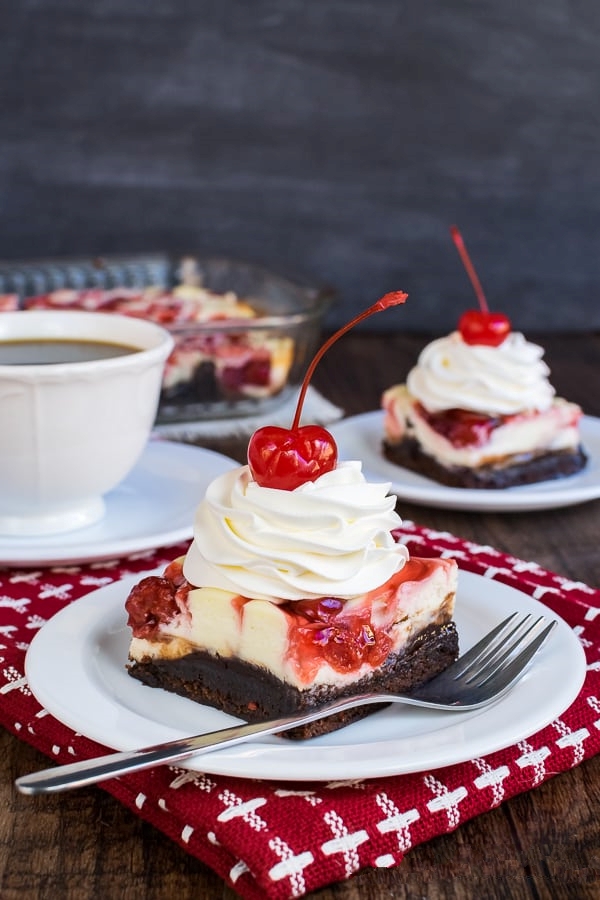 Servings: 24
Ingredients
1 – 9×13 box brownie mix
1 – 8 ounce package cream cheese, softened
2 Tablespoons butter, softened
1 teaspoon almond extract
1 tablespoon cornstarch
1 large egg
1 – 14 ounce can sweetened condensed milk
1 – 21 ounce can cherry pie filling
1 – 8 ounce container Cool Whip, thawed
cherries with stems, optional
Instructions
Preheat oven to 350 degrees. Line a 9×13 pan with foil or parchment paper and spray with nonstick spray. You can also just spray the pan.
Make brownies according to the package directions. Spread in the prepared pan. Set aside.
Beat the cream cheese and butter until creamy. Add the extract, cornstarch, egg, and sweetened condensed milk and beat again until creamy.
Pour or spoon the cheesecake batter very carefully onto the brownie batter. Spread out over the top to cover the brownies.
Drop the pie filling by spoonfuls gently on the cheesecake layer. Swirl very carefully with a knife. Bake for 40-42 minutes. Remove and cool on the counter for 1 hour. Place in the refrigerator until chilled completely.
Cut into 24 squares. Serve with Cool Whip and cherries, if desired. Store in a sealed container in the refrigerator.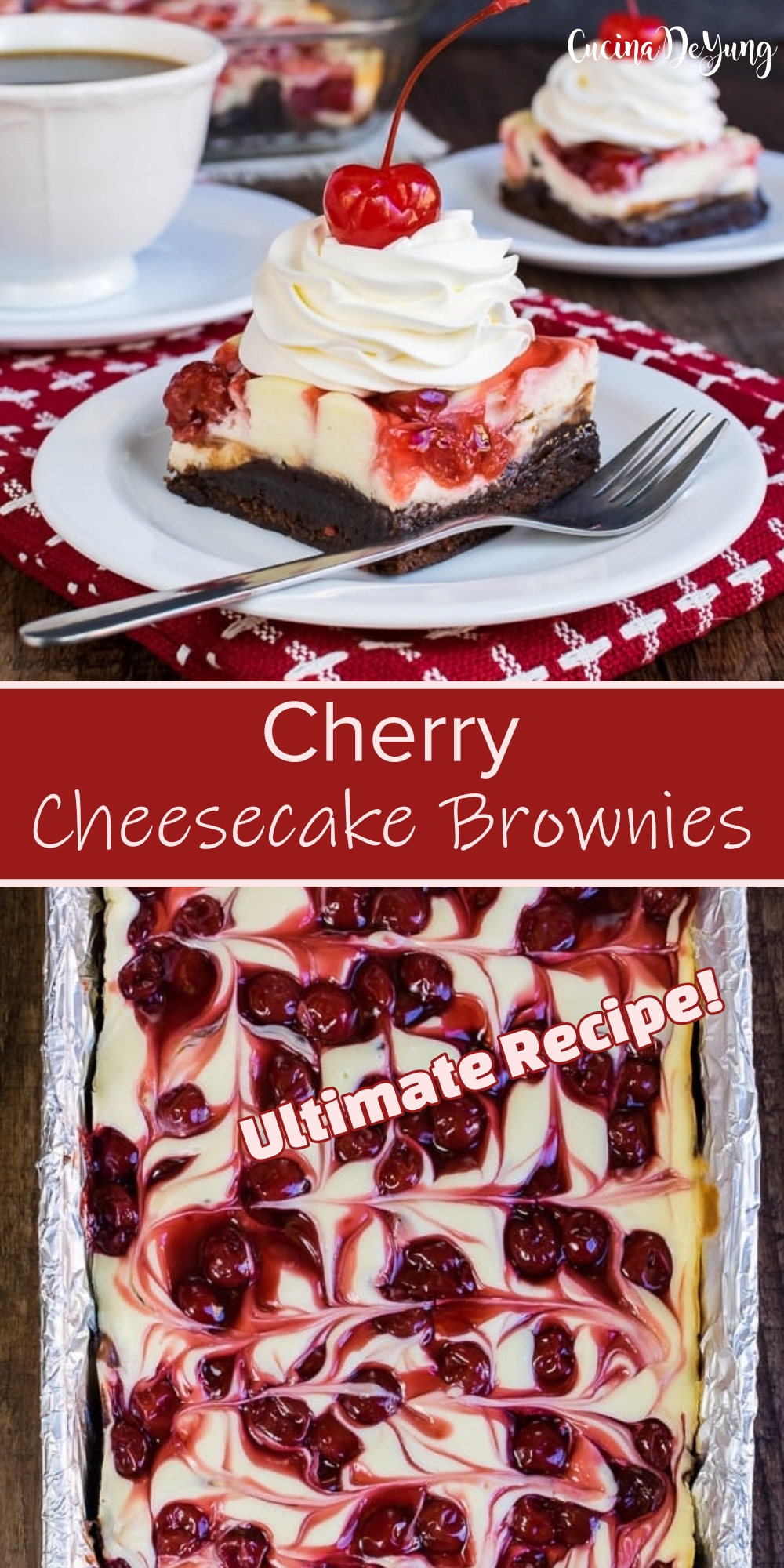 Source: insidebrucrewlife.com