Cherry Cupcakes with Cherry Chip – These cherry cupcakes with cherry chip are delicious and will make the cutest treat for Valentine's Day.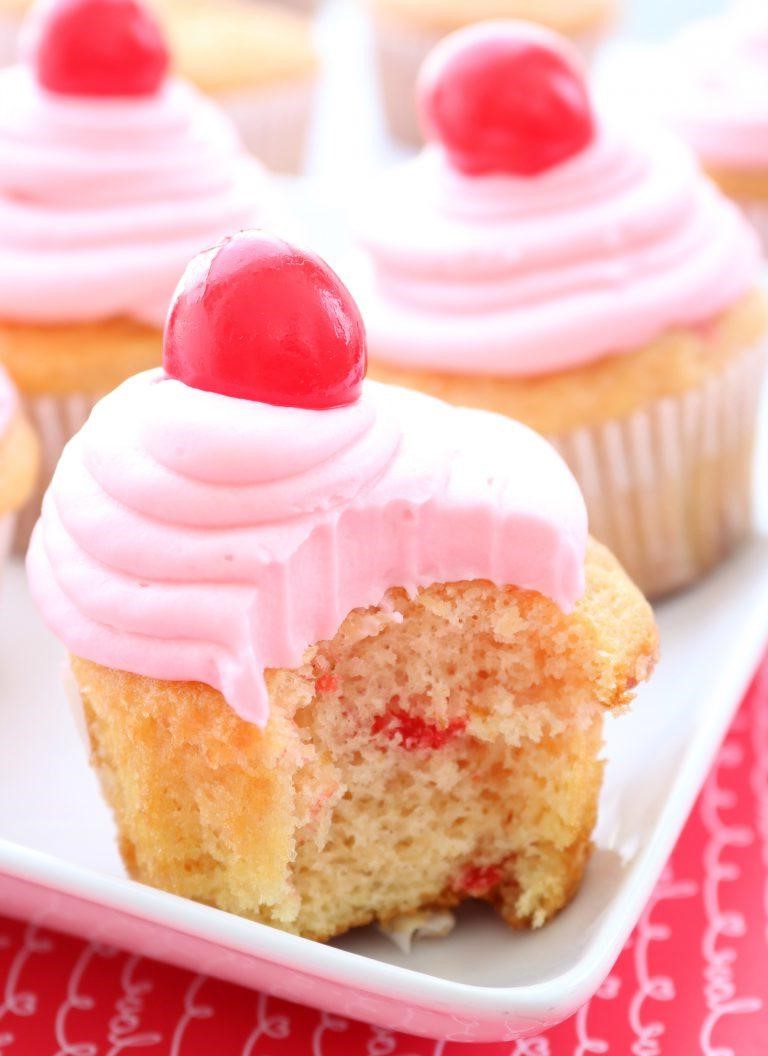 Servings: 24 cupcakes
INGREDIENTS
CUPCAKES:
¾ cup sour cream
½ cup milk
½ cup melted butter
3 eggs
1½ cups sugar
2 cups flour
1 tsp baking soda
1 tsp baking powder
½ tsp salt
1 tsp almond extract
1 tsp vanilla extract
16 oz jar maraschino cherries
FROSTING:
8 oz cube cream cheese
½ cup butter softened
4 cups powder sugar
1 tsp almond extract
1 tsp vanilla extract
2 tsp cherry extract
4-6 drops red food coloring
INSTRUCTIONS
CUPCAKES:
Preheat the oven to 350 F
In a large bowl mix together the eggs, sour cream, milk, butter and sugar.
Add in the vanilla and almond extract.
Mix in the salt, baking powder and baking soda and mix well.
Add in the flour and mix on medium speed.
Dice half of the jar of cherries into tiny pieces and then mix into the cake batter.
Line a cupcake pan and fill the liners ½ the way full
Bake in the oven at 350 F for 15-17 mins.
Remove from oven and let the cupcake cool completely before frosting.
FROSTING:
In a large bowl mix together the butter, cream cheese, vanilla, almond extract, cherry extract and red food coloring until you have a creamy mixture.
Mix in the powder sugar one cup at a time until you've mixed in all the sugar.
Frost the cupcakes.
Top with a maraschino cherry.
ENJOY!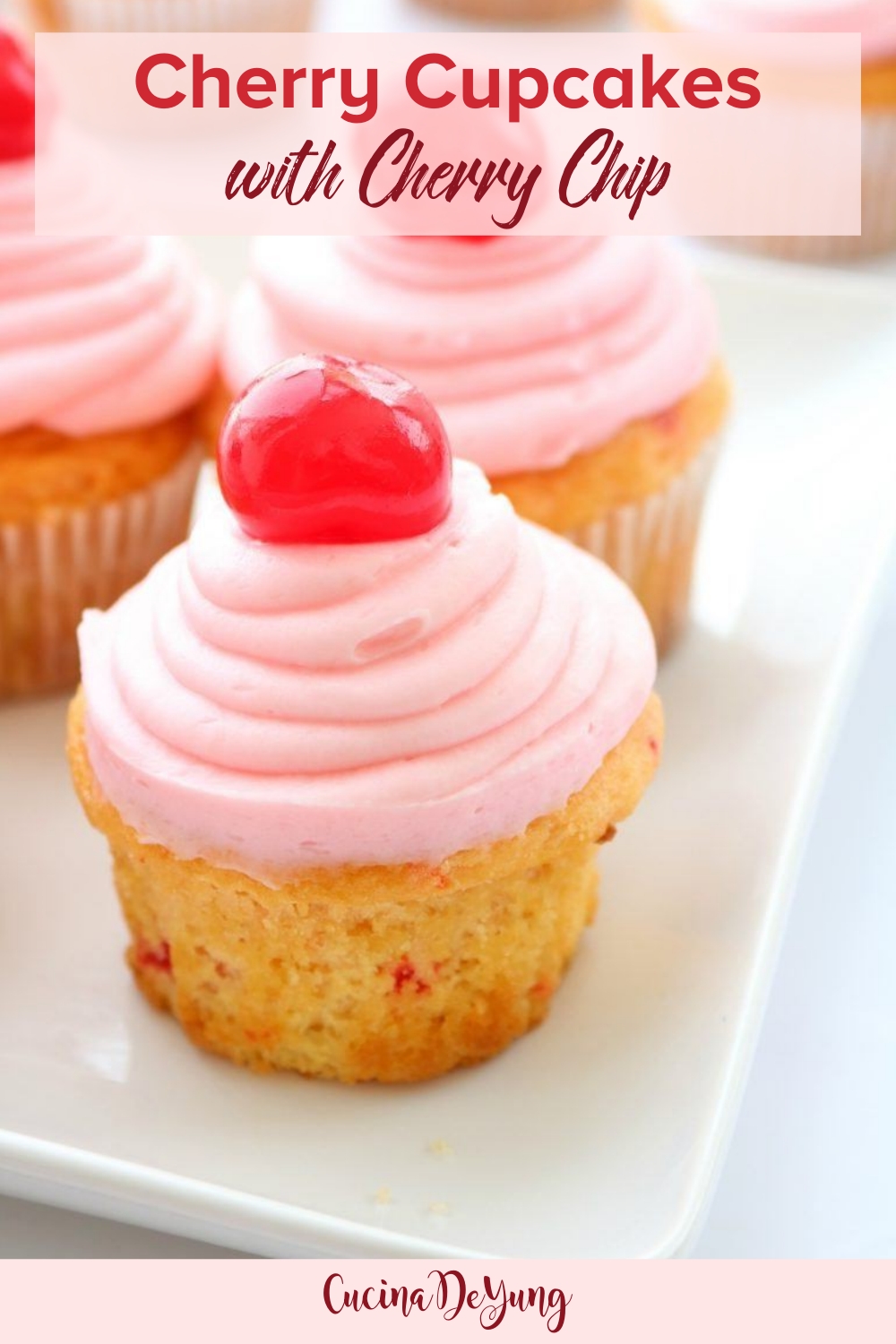 Source: sugar-n-spicegals.com