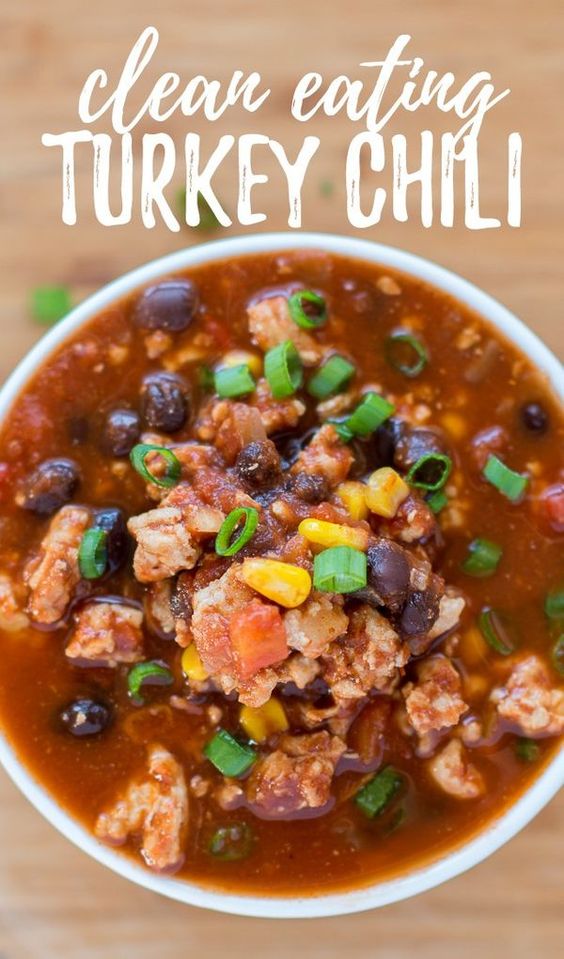 INGREDIENTS:
2 lbs. 99% fat free ground turkey breast
1 large yellow onion diced
2 garlic cloves finely chopped
1 28 oz. can crushed tomatoes
1 15 oz. can diced tomatoes
2 15 oz. cans black beans, rinsed
2 tablespoons chili powder
Add olive oil, onion and garlic to a large skillet and saute 3 to 4 minutes until slightly tender. Add ground turkey and cook until done, crumbly and brown. It should not be necessary to drain.

Add the meat mixture to the crockpot. Add the remaining ingredients starting with the water. Stir until blended.

Cover and cook on high for 3 to 4 hours, or 6 to 8 hours on low.


Original Recipes visit: Clean Eating Turkey Chili @ dearcrissy.com