The BEST Coconut Curry Chicken Recipe – A simple coconut and tomato based curry that is not too spicy. Served this creamy and delicious dish with steamed white rice.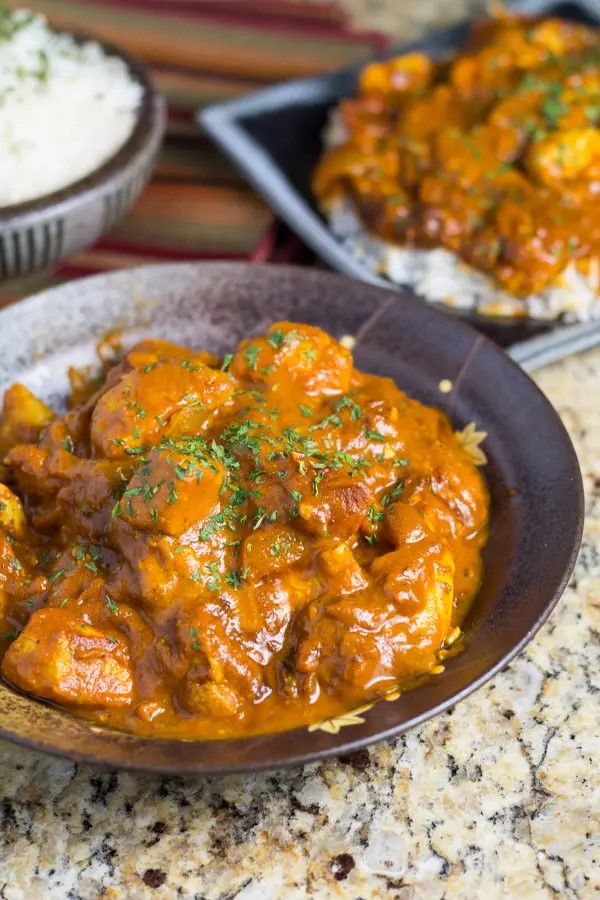 Servings: 6
INGREDIENTS
2 lbs chicken breasts, boneless, skinless, cut into 1/2-inch chunks
Salt and pepper
1 1/2 tablespoons vegetable oil
2 tablespoons curry powder
1/2 onion, thinly sliced
2 cloves garlic, crushed
1 can (14 ounce) coconut milk
1 can (14.5 ounce) diced tomato, drained
1 can (8 ounce) tomato sauce (passata may be used if tomato sauce is not available)
1 tablespoons sugar
INSTRUCTIONS
Season the chicken chunks with salt and pepper.
Mix curry powder and oil. Heat a large skillet over medium-high heat and add the curry oil mixture. Heat curry oil for 1 minute.
Add garlic and onions and cook for 1 minute.
Add chicken chunks and toss lightly to coat with the curry oil mixture.
Reduce heat to medium, and cook for 7 to 10 minutes, or until chicken is no longer pink in center and juices run clear.
Pour coconut milk, diced tomatoes, tomato sauce, and sugar into the pan, and stir to combine. Cover and simmer, stirring occasionally, approximately 30 to 40 minutes.
Serve immediately, over rice. Enjoy!
NOTES
If you find that there is too much sauce for your taste, you can simmer for longer to reduce the sauce to the desired amount.
I used Thai Kitchen coconut milk . The coconut milk was quite thick out of the can.
A few people are wondering the type of curry powder I used. I used McCormick brand and is simply labeled as "Curry Powder".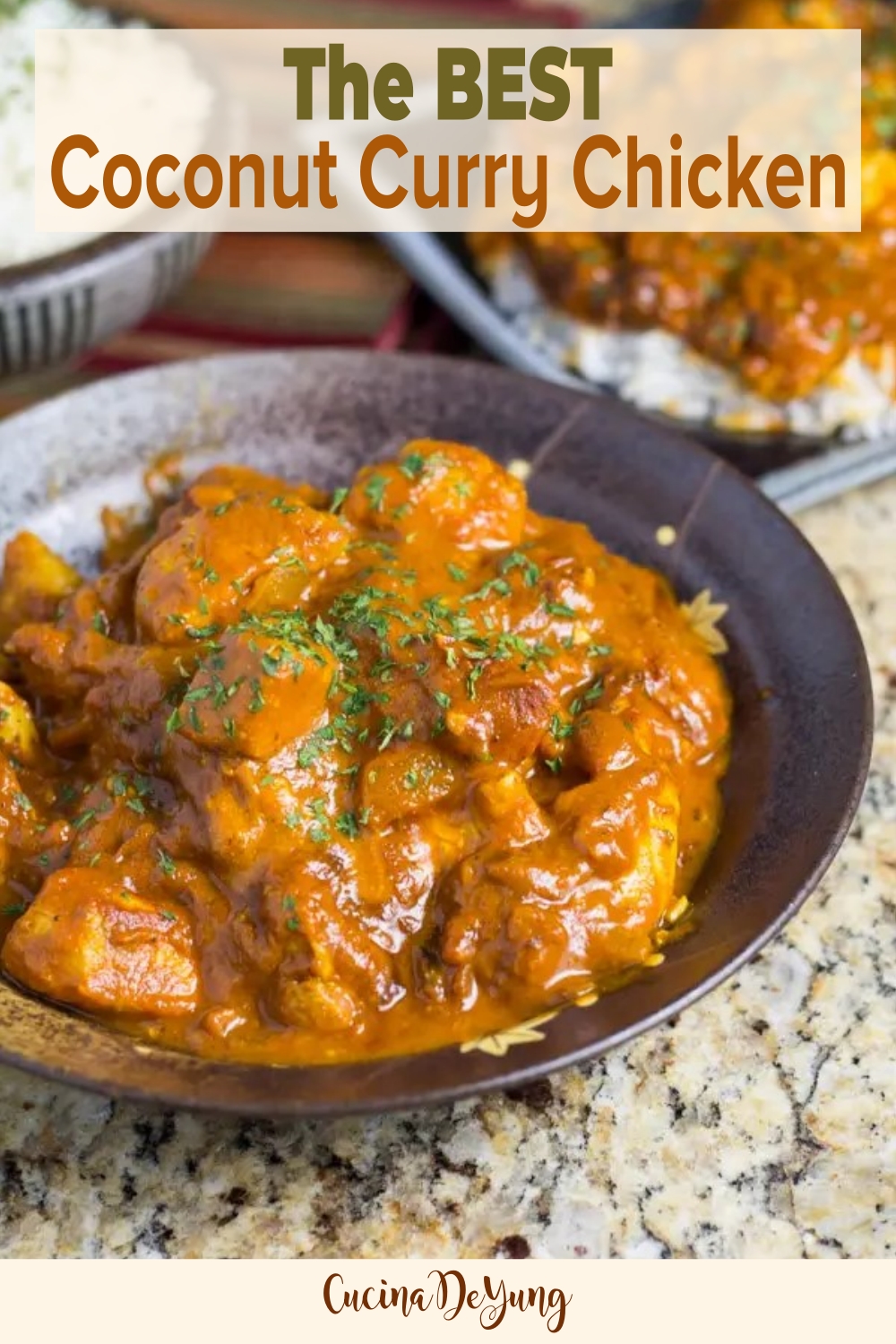 Source: salu-salo.com