Cream Cheesesteak Sandwiches with Pepper Jack – This pepper jack and cream cheese beef hoagie is full of so much delicious flavor.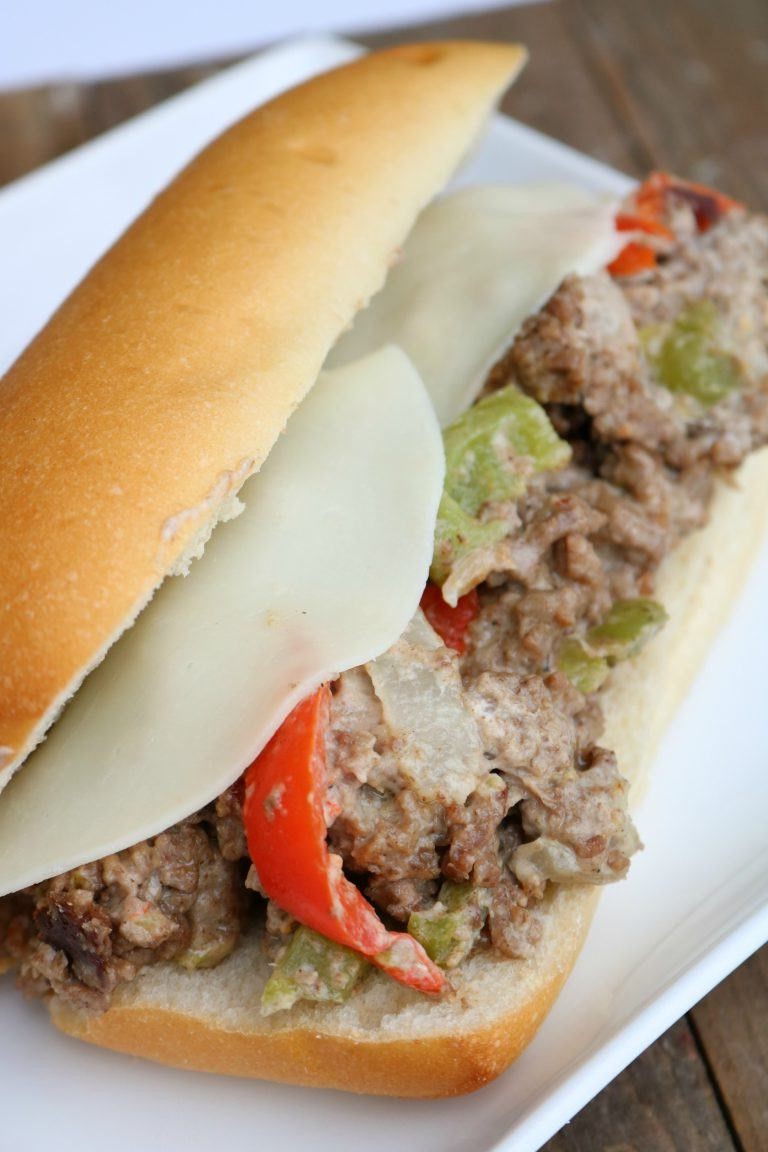 Servings: 6
INGREDIENTS
6 hoagie rolls
2 lbs ground beef
8 oz block cream cheese
8 oz pepper jack cheese
1 red pepper
1 green pepper
1 yellow onion
1 tsp garlic powder
1 tsp onion powder
1 tsp salt
1 tsp pepper
12 slices provolone cheese
INSTRUCTIONS
Cut the peppers and onions into small pieces.
In a large skillet cook the peppers and onion over medium heat for 5 mins.
Add the ground beef to the skillet with the peppers and onions.
Sprinkle the onion powder, garlic powder, salt and pepper over the meat.
Cook the meat over medium heat til completely done. (You should not see anymore pink meat)
Add in the block of cream cheese and bag of pepper jack cheese and cover with a lid.
Let sit for 2 minutes to allow the cheeses to melt.
Remove the lid and stir the cheese in with beef.
Spoon into the hoagie rolls
Top with a few slices of provolone cheese.
ENJOY!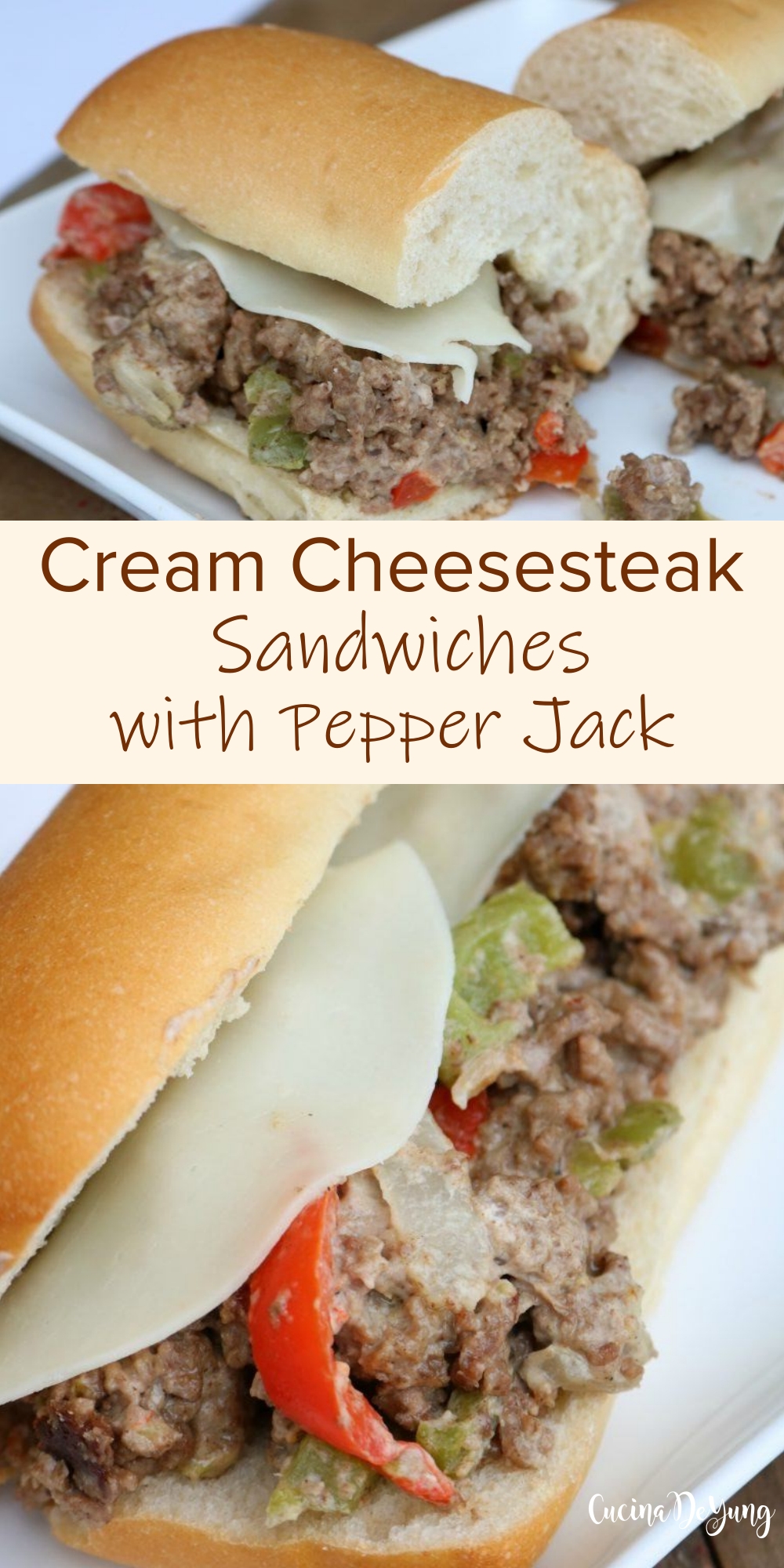 Source: sugar-n-spicegals.com