Best EVER Creamy Garlic Penne Pasta Recipe – Today's recipe is quick, easy and so delicious, perfect for garlic and pasta lovers and kid approved – Creamy Garlic Penne Pasta!
This instant family favorite is versatile too – add chicken, veggies, seafood, or serve as a side dish. Simple to make, so darn good!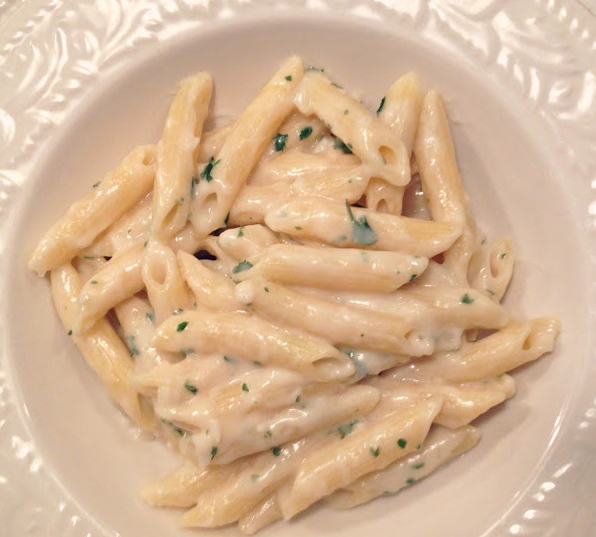 Ingredients
1 pound box of Penne Pasta (cooked according to directions on box)
1/4 cup salted butter
5-6 cloves of garlic, minced
4 tablespoons flour
1 1/2 cups chicken broth
1 1/2 cups whole milk
4 teaspoons parsley flakes
2/3 cup fresh grated Parmesan cheese
salt and pepper to taste
Directions
Prepare pasta according to directions on box, drain, set aside and keep warm.
In a medium size sauce pan, over medium heat, melt butter and then add garlic, cook for 1 1/2 minutes. Next, add flour and cook for 1 1/2 minutes, stirring continuously. Slowly add milk and chicken broth, stirring continuously, until sauce begins to boil and thicken. Once sauce thickens, add parsley and Parmesan cheese and blend until cheese has melted.
Once sauce is ready, pour over pasta, toss and serve immediately. Serve with you favorite veggies and salad.
Tips
Great as a main or side dish.
Serve along side or toss with precooked veggies (broccoli is terrific), chicken or seafood (shrimp and pan-seared scallops).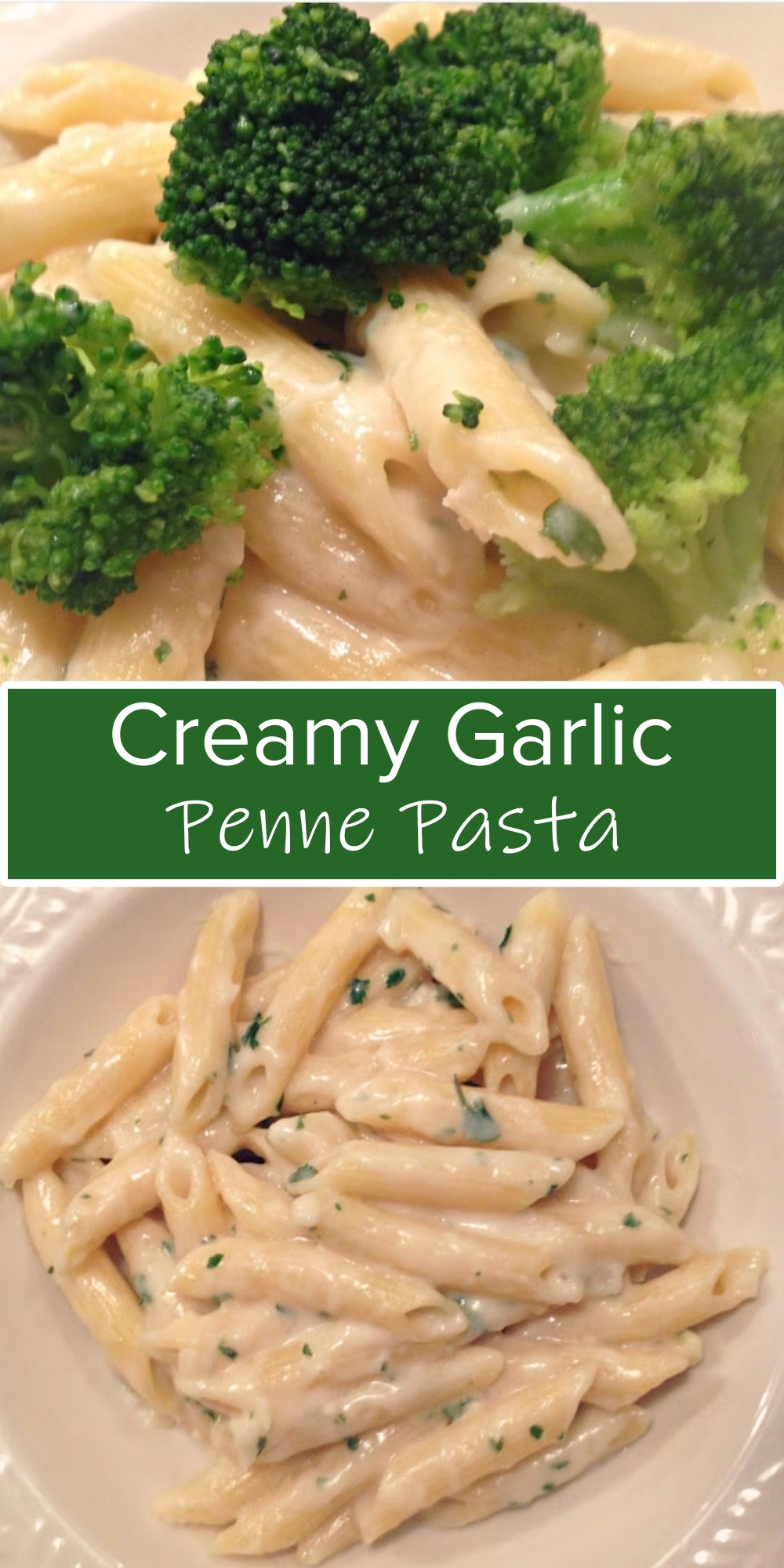 Source: sweetlittlebluebird.com