Easy Creamy Pumpkin Crisp –  a delicious dessert change from traditional pumpkin pie. Serve at Thanksgiving or Christmas, you'll love the layers of flavor.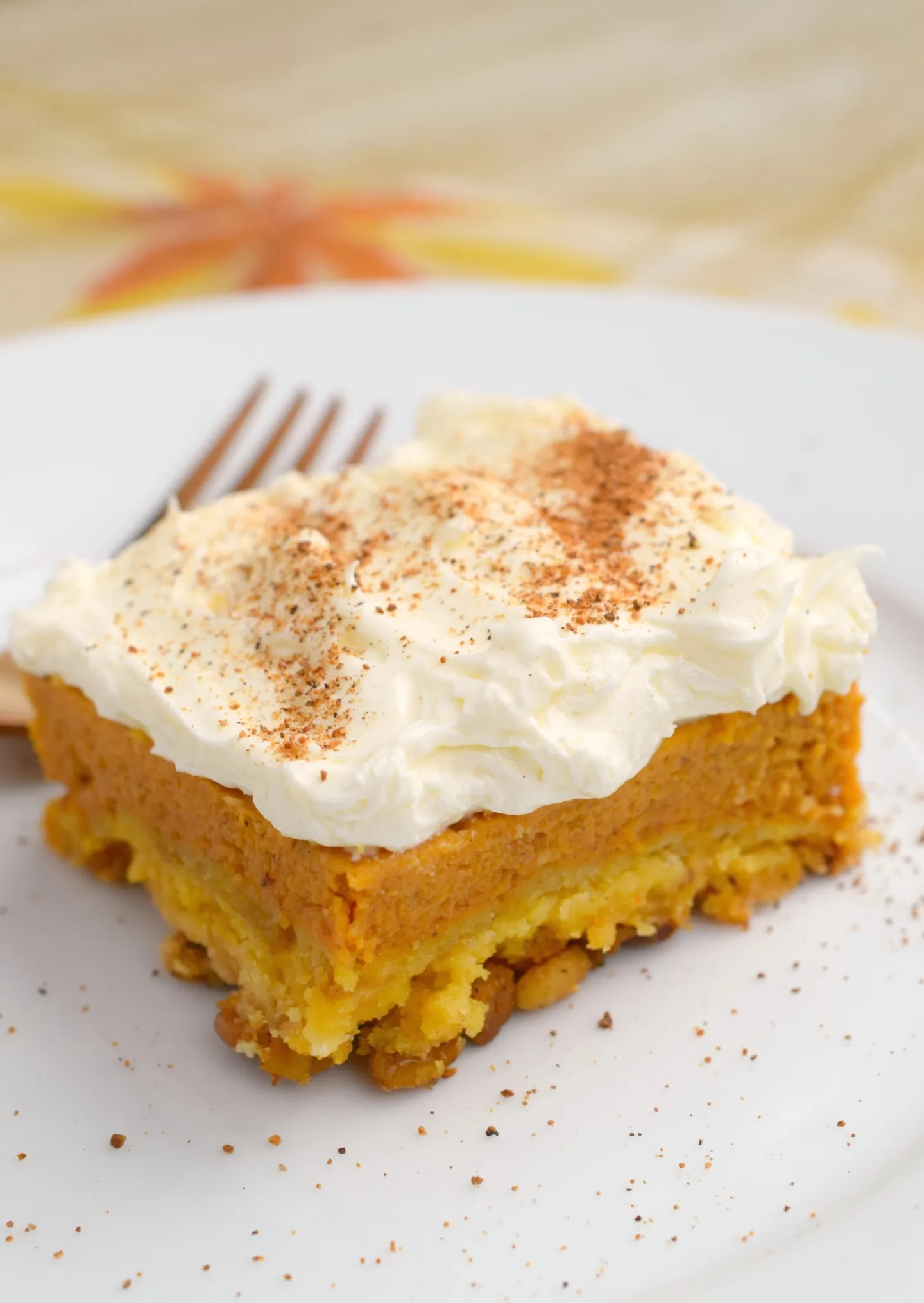 INGREDIENTS
3 eggs, beaten
1 cup sugar
3/4 teaspoon cinnamon
1 15 ounce can of pumpkin
1 12 ounce can evaporated milk
1 box "Golden Butter Recipe" cake mix by Duncan Hines
1 – 2 cups chopped pecans (original recipe calls for 1 cup, but we really like pecans, so I use 2 cups)
1 cup butter , melted
8 ounces cream cheese, softened
1/2 cup powdered sugar
3/4 cup Cool-Whip
INSTRUCTIONS
Butter a 9 X 13 pan.
Fit bottom with wax paper or parchment paper and butter again.
Heat oven to 350 degrees.
In a large bowl mix eggs, sugar, cinnamon, pumpkin and evaporated milk.
Pour into pan.
Sift cake mix over pumpkin filling.
Sprinkle with pecans.
Press down on batter gently.
Drizzle butter over top.
Bake for 1 hour.
Cool.
Turn upside down and peel away wax paper or parchment paper.
Beat together frosting ingredients: cream cheese, powdered sugar and Cool-Whip.
Frost and enjoy!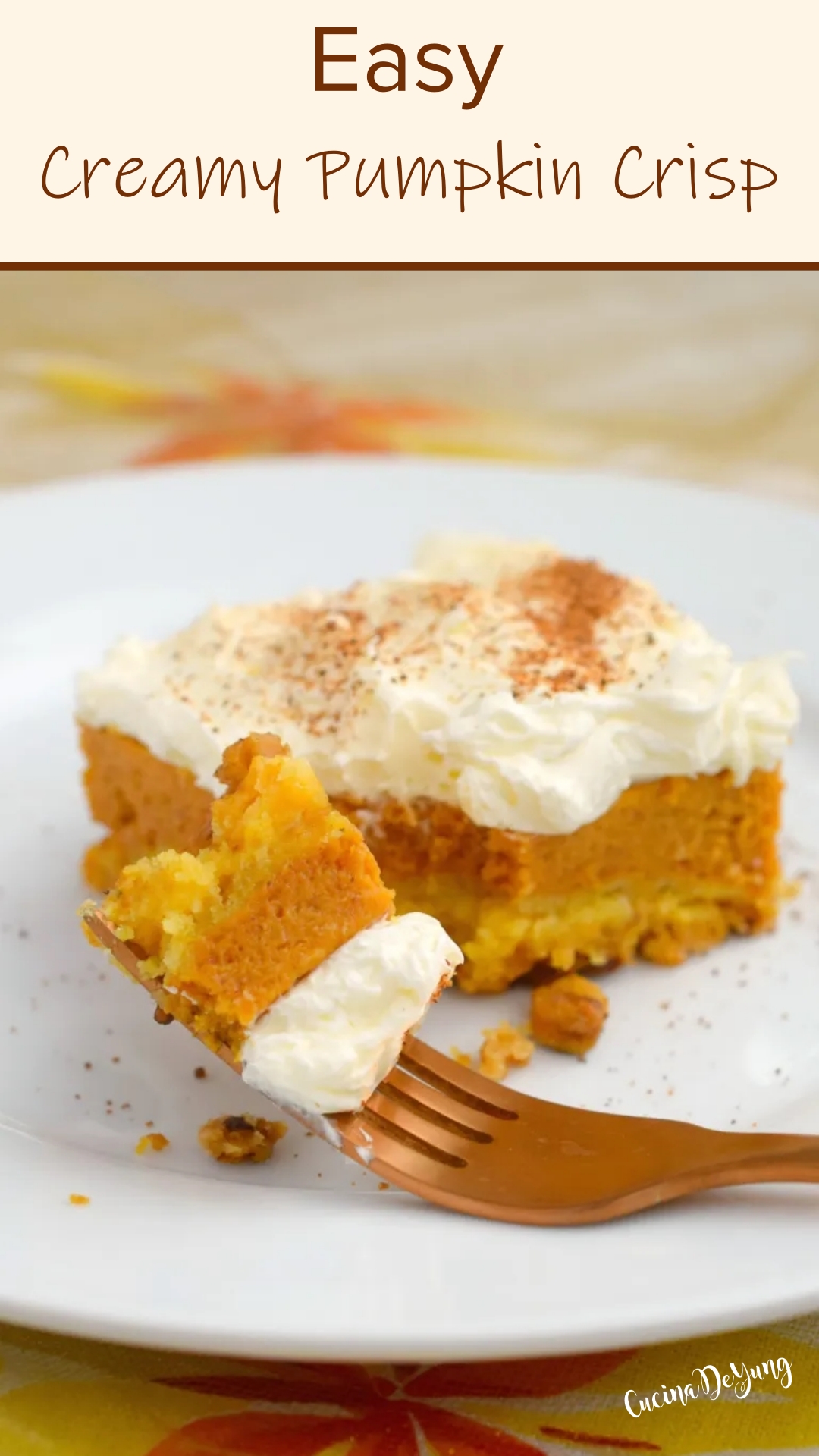 Source: whoneedsacape.com