Delicious Slow Cooker Chicken and Biscuit Soup – This Slow Cooker Chicken and Biscuit soup is seriously amazing! I just wanted to keep going back for more and more, and would have eaten the whole pot if I didn't have to worry about my belly and butt growing exponentially in size!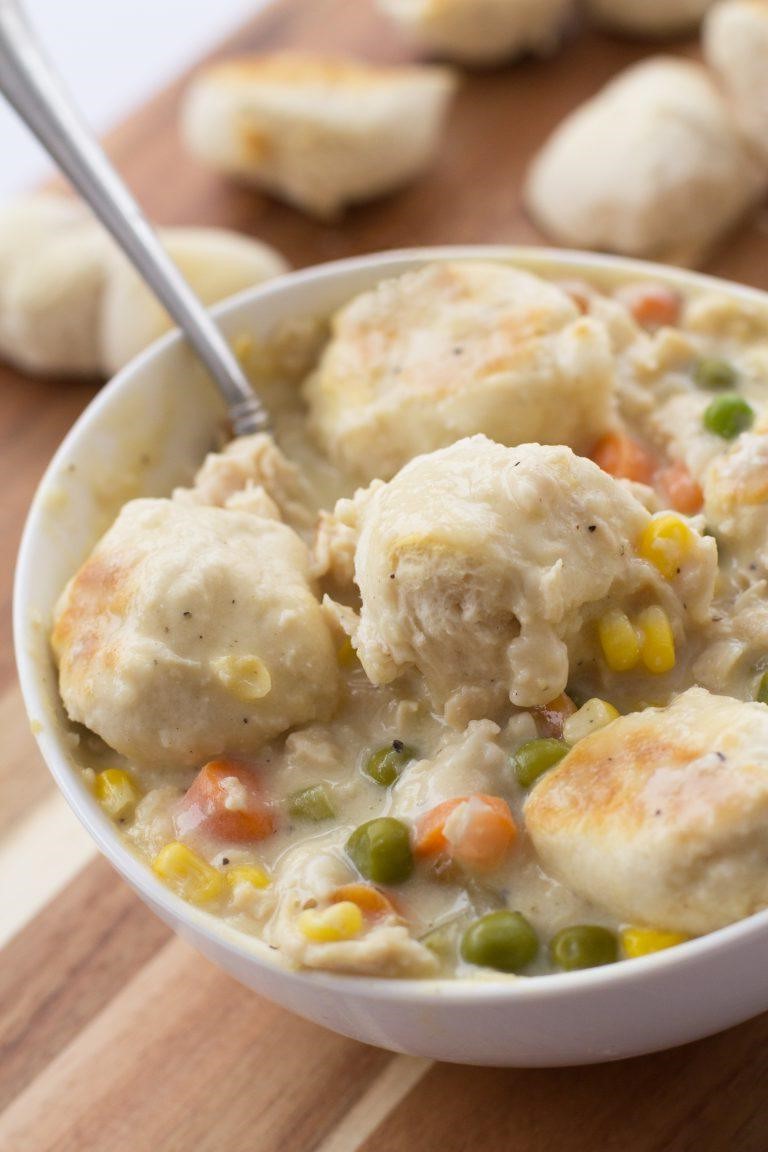 INGREDIENTS
1 bag Tyson frozen shredded cooked chicken.
2 cans cream of chicken soup.
4 cups chicken broth
3 carrots sliced
1 onion chopped
3 celery stalks chopped
½ cup frozen corn
½ cup frozen peas
1 tsp. lemon pepper
1 tsp salt
pepper to taste
¼ cup sour cream
2 pkgs. Pillsbury biscuits
INSTRUCTIONS
Cut all the vegetables and place in a 6 quart crock pot.
Add the corn and peas.
Add the chicken on top. (it can still be frozen)
In a bowl mix together the soup, broth and seasonings together.
Pour over the the chicken and vegetables.
Cook on low for 4-5 hours.
/2 hour before eating, cut the biscuits into fourths.
Bake according to package directions on a parchment lined cookie sheet.
*Don't over cook.
Mix in the sour cream to the soup and add the biscuits.
Heat for another ½ hour.
ENJOY!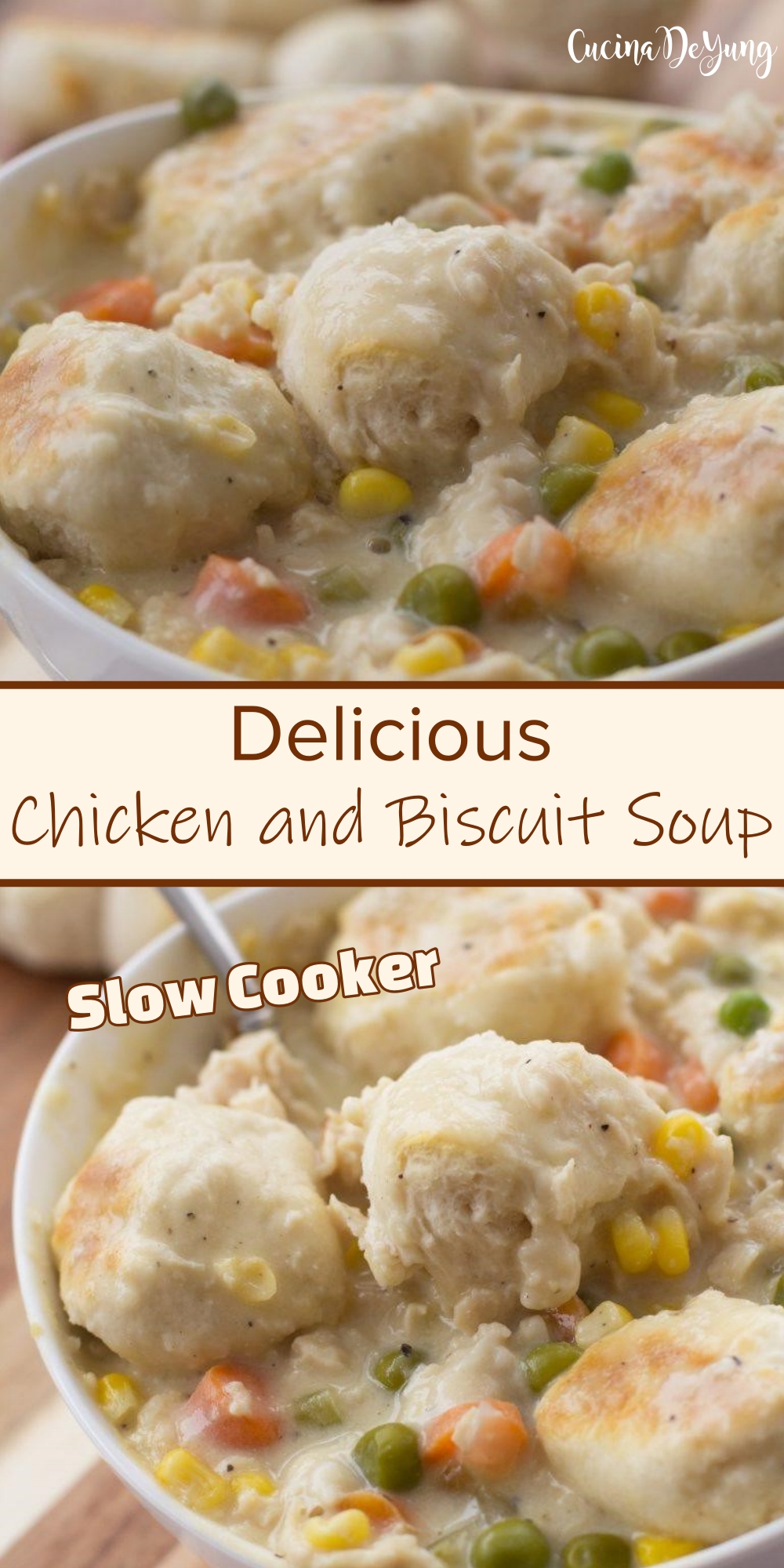 Source: sugar-n-spicegals.com