The BEST 7 Layer Green Salad –  It is full of so much flavor and includes layers of some of my favorite salad ingredients. Layered with crunchy bacon, hard boiled eggs, and delicious veggies to add the perfect flavor. This salad is topped off with a layer of homemade dressing and covered in cheddar cheese.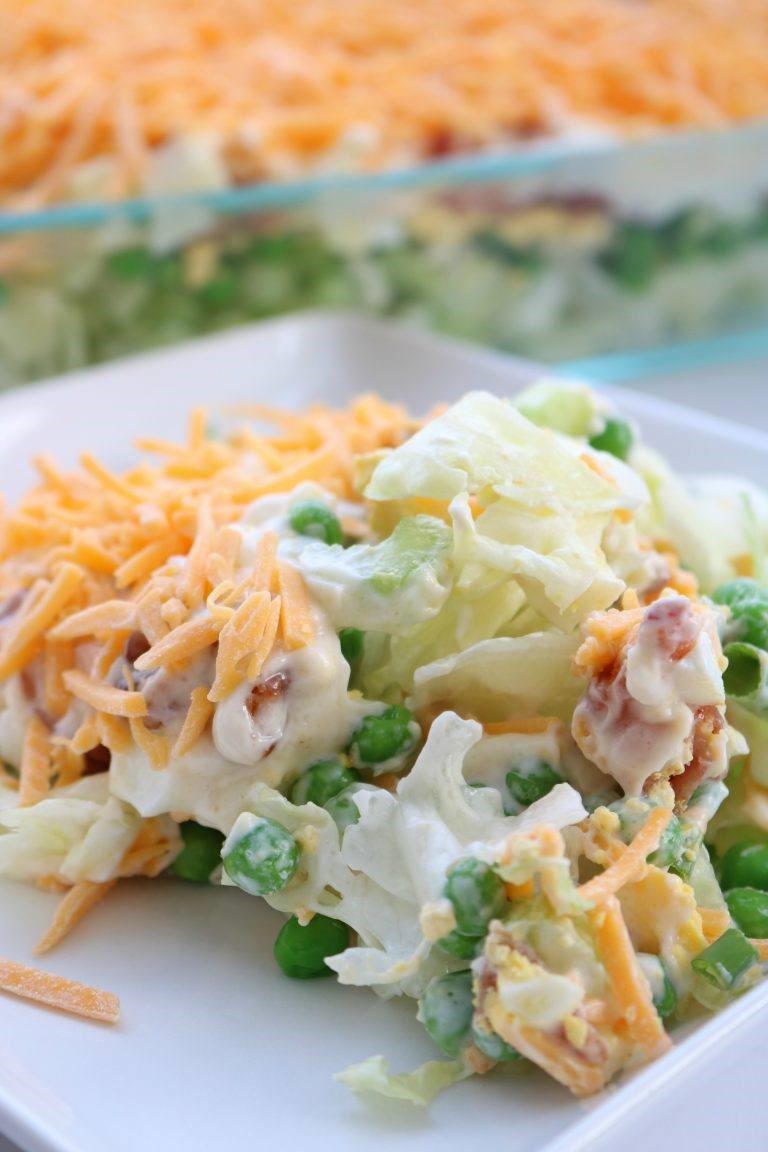 Servings: 12
INGREDIENTS
1 small head of lettuce chopped into bite size pieces
1 cup celery
½ cup green onions, chopped and tossed with celery to make 1 layer.
2 cups frozen green peas, do not cook
6 hard boiled eggs diced.
1 lb. bacon fried and crumbled
2 cups grated cheddar cheese
Dressing:
2 cup mayonnaise
2 Tbsp. sugar
¼ tsp garlic powder
1 tsp. seasoning salt (I use Lawry's)
INSTRUCTIONS
Mix dressing by combining ingredients.
Using a 9×13 pan, layer the salad as follows:

Lettuce
Celery and Green Onion
Frozen Peas
Hard boiled eggs
Bacon
Dressing
Cheese

Make sure the dressing is spread over the salad so that it completely covers it and seals the edges.
Sprinkle the grated cheese on top.
Cover tightly with plastic wrap.
Refrigerate overnight.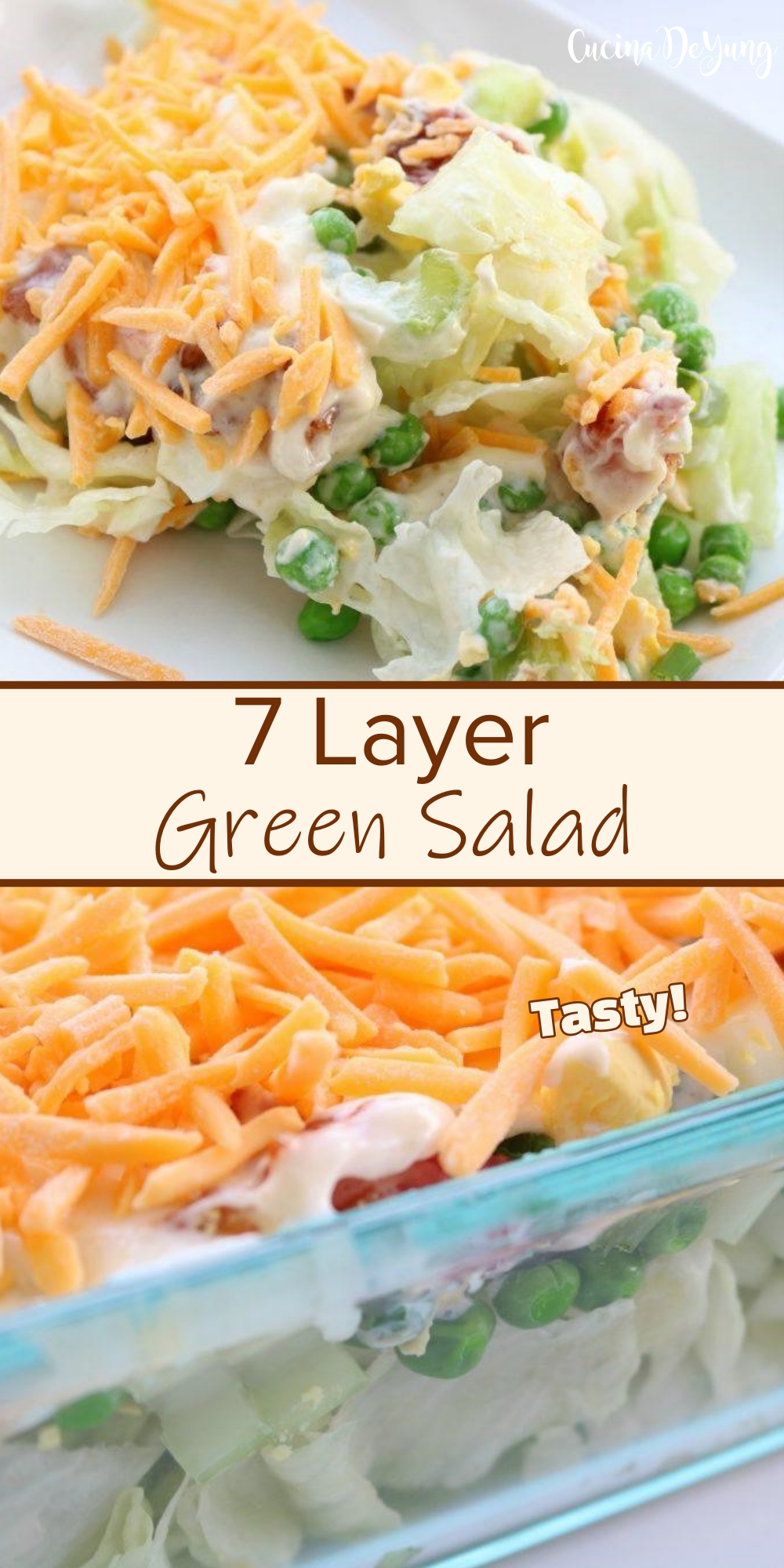 Source: sugar-n-spicegals.com