Delicious Creamy Hamburger Beef Stroganoff – This creamy hamburger beef stroganoff is a quick and easy meal that is loaded with lots of yummy flavor.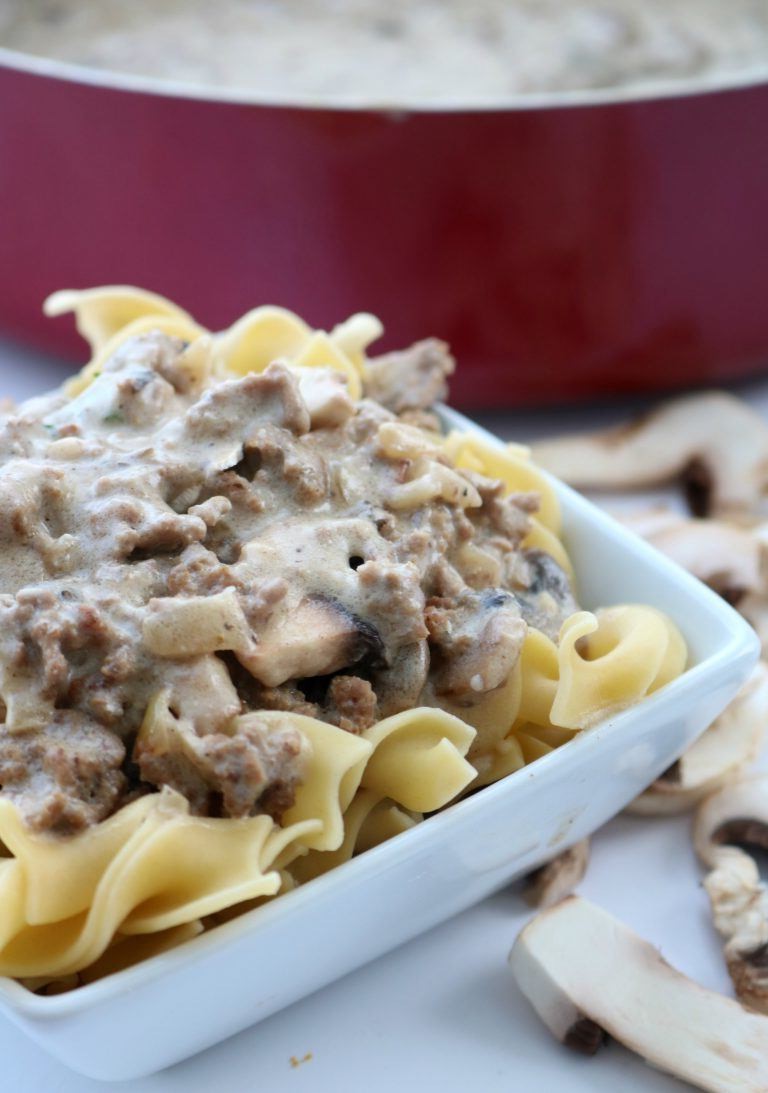 Servings: 8
INGREDIENTS
1 lb hamburger meat
1 cup sliced mushrooms
½ tsp minced garlic
½ large onion
¼ cup butter
14.5 oz can beef broth (about 2 cups)
1 cup heavy cream
1 cup sour cream
1 tsp salt
1 tsp pepper
2 tbsp corn starch
½ cup water
12 oz package No Yolk Egg Noodles
INSTRUCTIONS
Cook the noodles according to package. Set aside.
In a large skillet brown the hamburger meat with the garlic, onion and salt and pepper.
When the beef has browned add in the mushrooms to the meat allow them to brown in the hamburger grease. Let them cook for about 3 minutes.
Drain the grease from the hamburger, and leave the meat in the skillet.
Add the beef broth and let simmer over medium heat for 2 mins.
Melt the butter and mix with the cream.
Whisk the cream butter mixture into the skillet and let it simmer for 5 mins while continuously stirring.
The sauce will be a bit runny. To thicken it up mix up the corn starch and water together in a separate bowl. When it mixed well, then you can whisk the corn starch mixture in with the sauce.
Let the sauce simmer over medium heat for the next 5 mins making sure you are occasionally stirring. This will give time for the sauce to thicken.
Add the sour cream and stir. Allow the sauce to simmer for another 5 minutes.
When you've reached your desired thickness then you can serve it over the no yolk egg noodles.
ENJOY!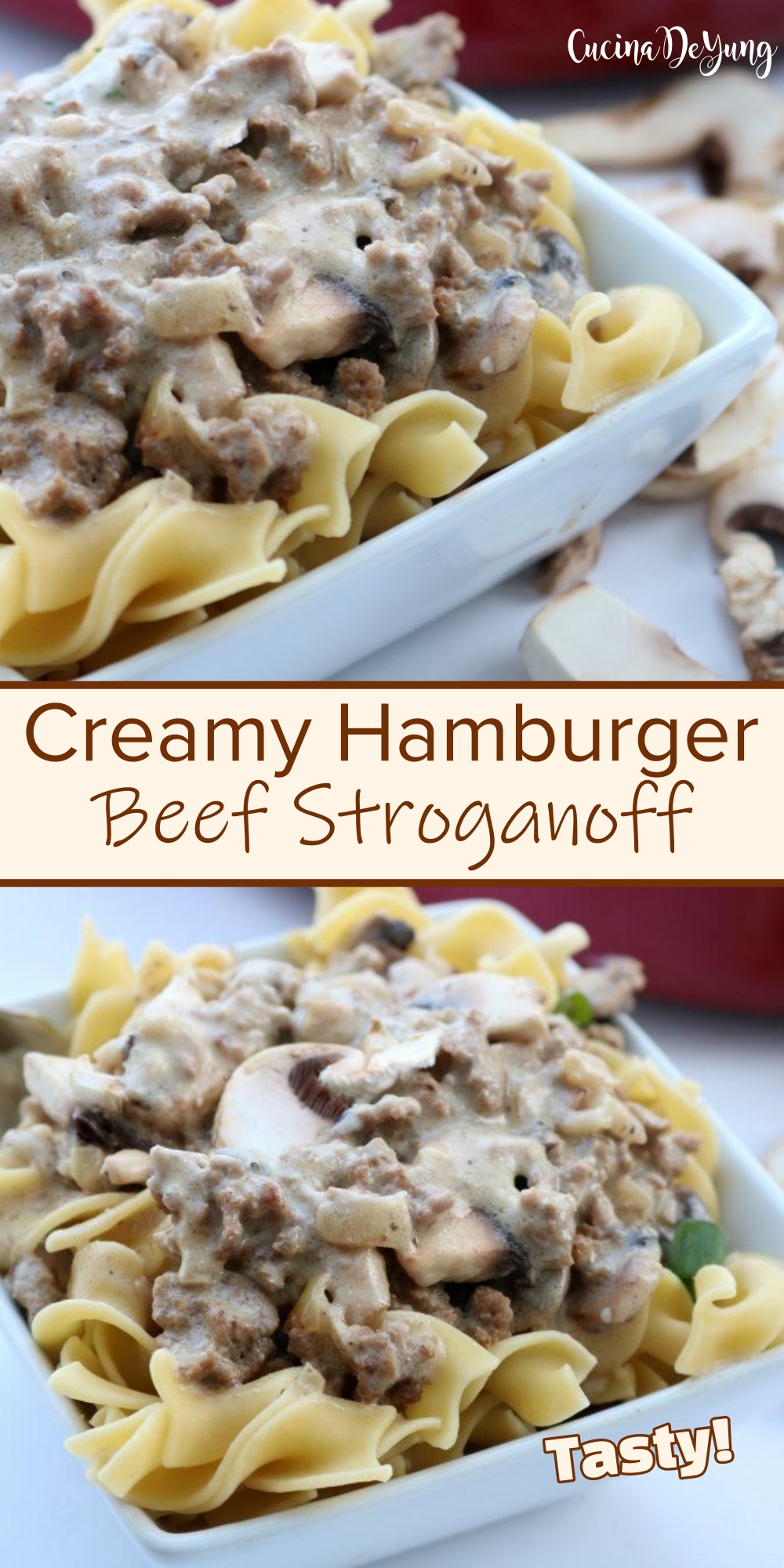 Source: sugar-n-spicegals.com