Easy Deviled Egg Pasta Salad – with macaroni is a classic side dish for any cookout. Whether you call this macaroni salad or pasta salad you're sure to love this recipe.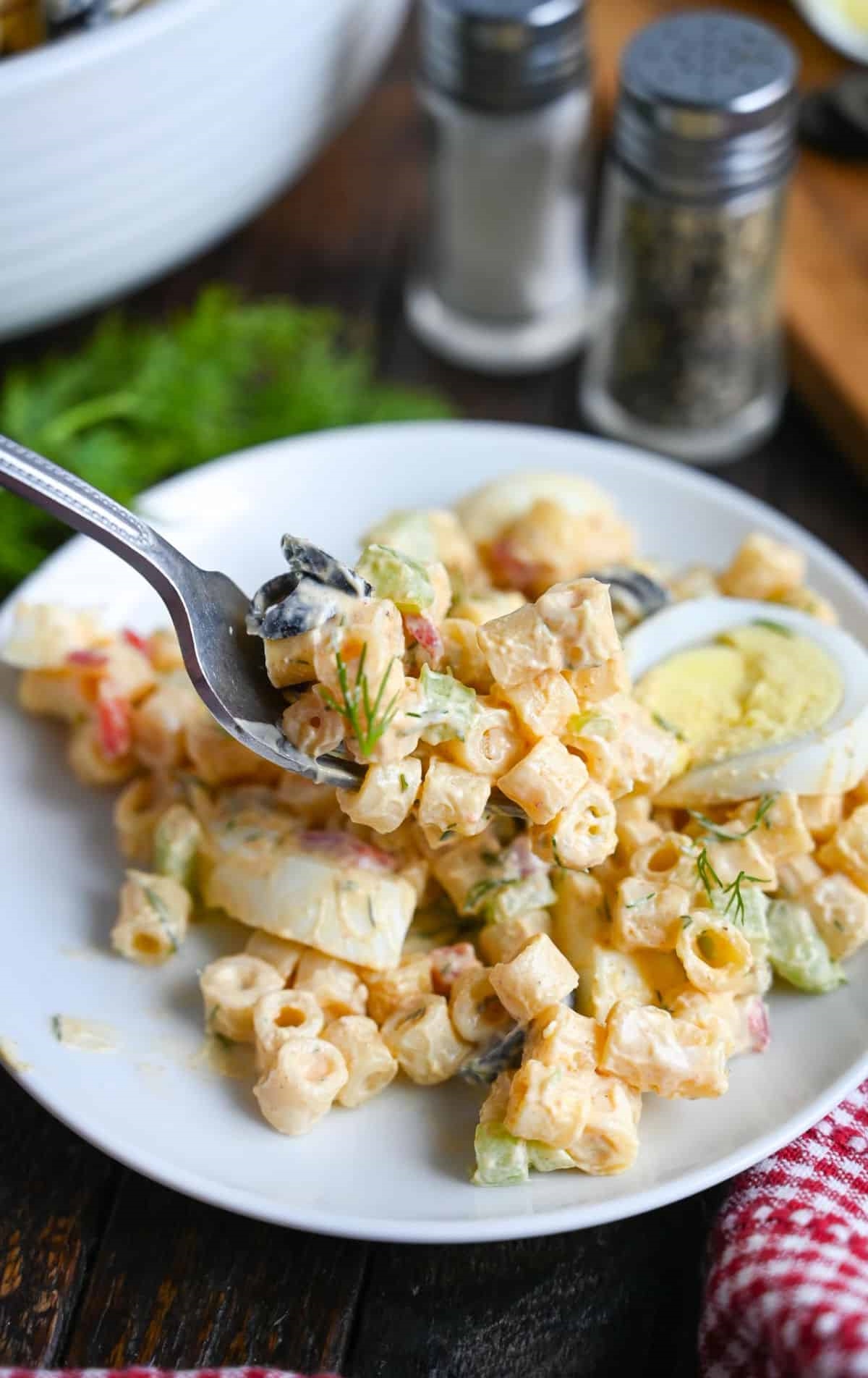 Servings: 8
INGREDIENTS
16 oz salad macaroni or Ditalini pasta
1 1/2 cups Mayonnaise, I like Best Foods
3 tablespoons sour cream
2 tablespoon mustard (I use yellow)
2 tablespoons sweet pickle relish
6 hard boiled eggs
2-3 ribs celery finely chopped
1/2 cup black olives sliced
4 oz jar pimientos drained
3 tablespoons fresh dill chopped
1 teaspoon paprika
Salt and pepper to taste
Garnish with green onions
INSTRUCTIONS
Prepare pasta according to the directions, drain and let cool completely.
Prepare hard-boiled eggs, let cool, and slice
In a large mixing bowl combine all the ingredients except eggs and mix with pasta until blended. Gently fold in eggs. Garnish with green onions
Chill until ready to serve!
NOTES
Mayonnaise-Use real mayonnaise-like Best Foods or Hellman's
Pickle relish- Sweet pickle relish or dill relish both works. You can use finely chopped pickles instead.
Olives- I use black olives, but green will also work or you can leave them out altogether.
Pimientos- You can also use finely diced red bell pepper.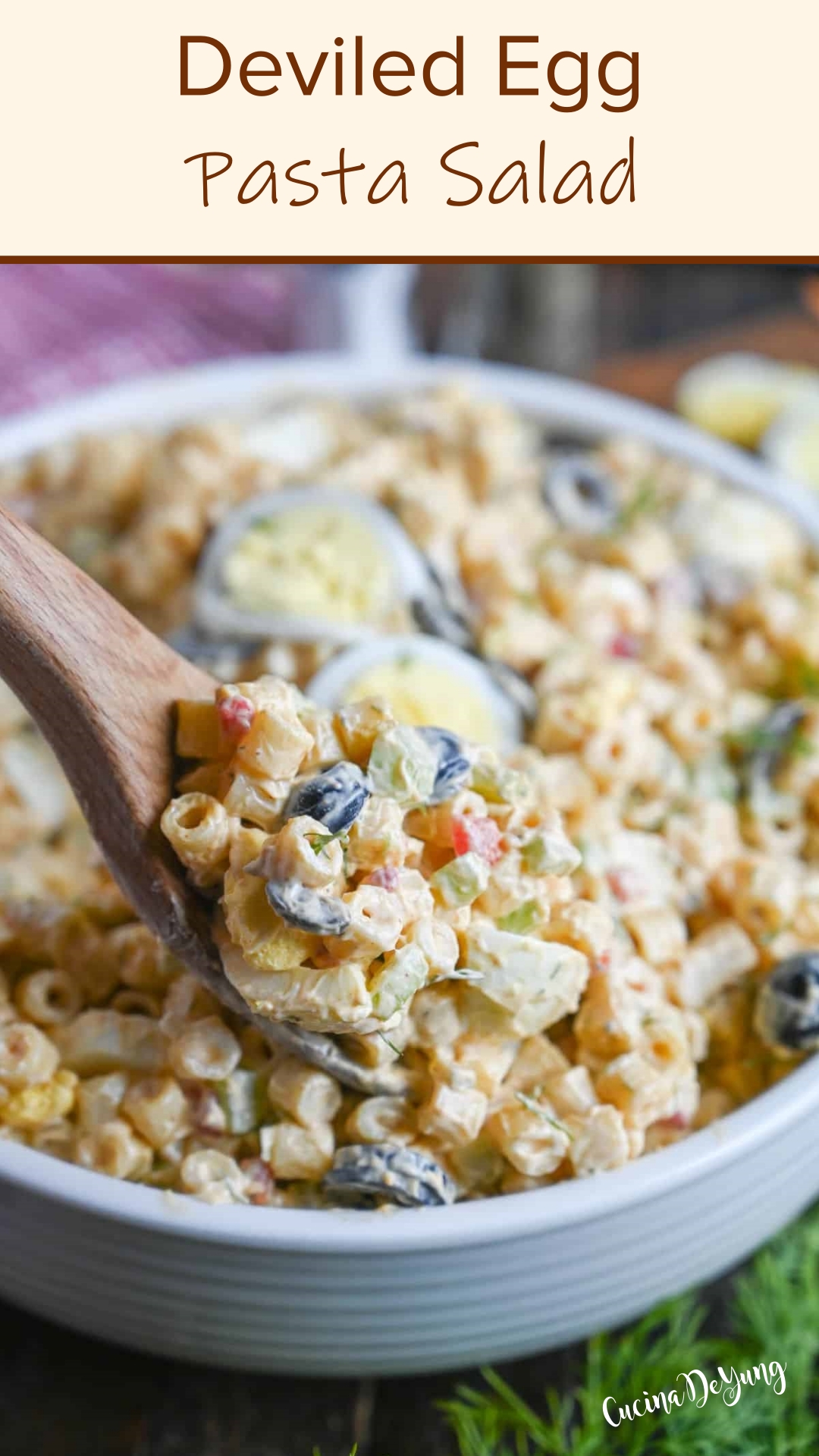 Source: butteryourbiscuit.com