Easy Cake Mix Lemon Bars – Summer celebrations aren't complete without these easy lemon bars! Lemon cake mix, lemon zest, and coconut make this the best lemon bar recipe!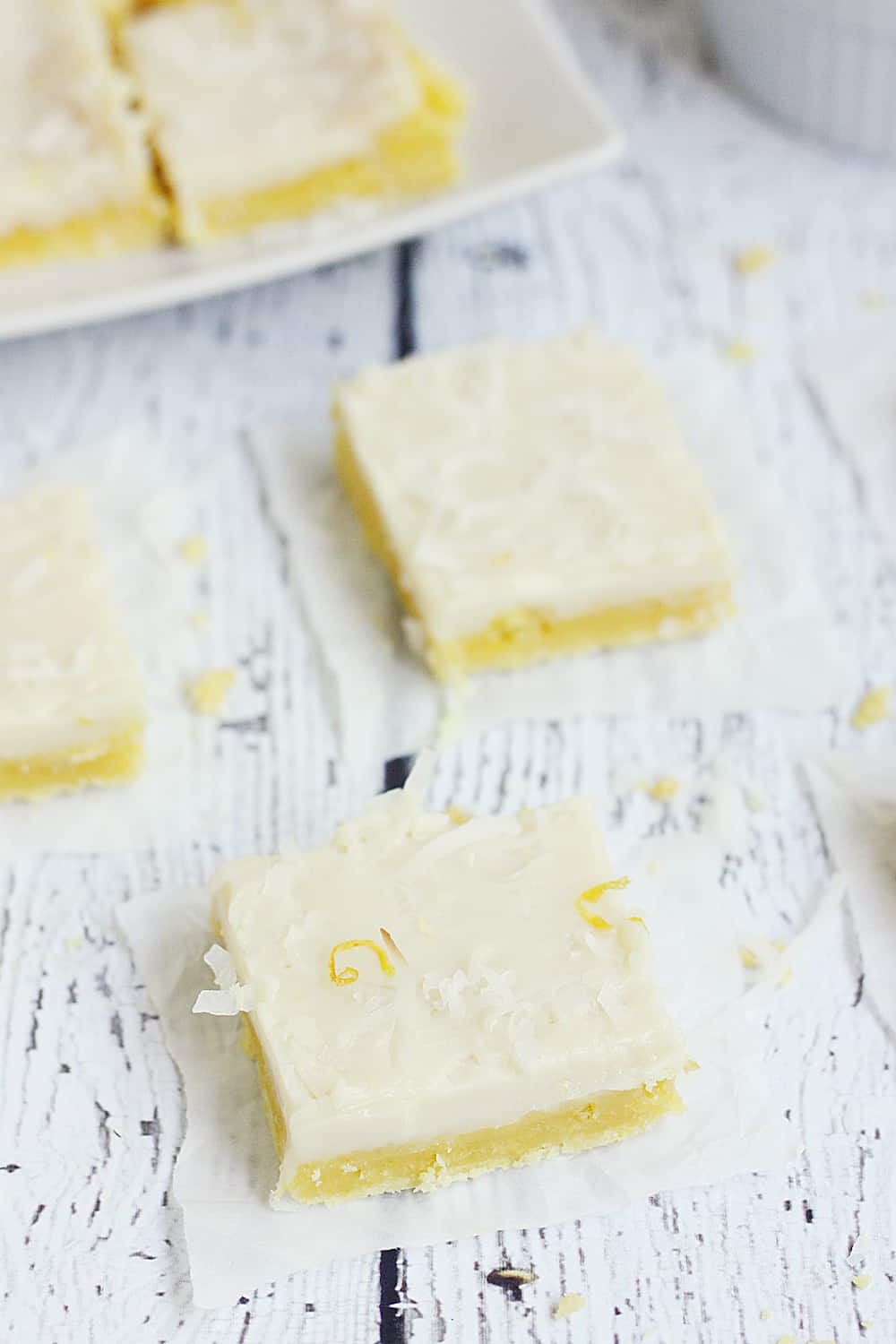 Yield: 24
Ingredients
1 box lemon cake mix (preferably Duncan Hines Moist Deluxe)
1/2 cup salted butter, melted
1 egg
1 (14-oz) can sweetened condensed milk
1/2 cup lemon juice
1/2 T lemon zest
1/4 cup sweetened shredded coconut (or to taste)
Instructions
Preheat oven to 350 degrees. Lightly grease a 9×13-inch baking pan with cooking spray; set aside.
Combine lemon cake mix, butter, and egg in a large bowl; mix until thoroughly combined. (Batter will be thick!) Spread mixture evenly into bottom of baking pan.
Whisk together sweetened condensed milk, lemon juice, and lemon zest in a medium bowl. Pour over top of cake mixture. Sprinkle with coconut.
Bake 25 to 28 minutes or until set. Cool completely before cutting into squares.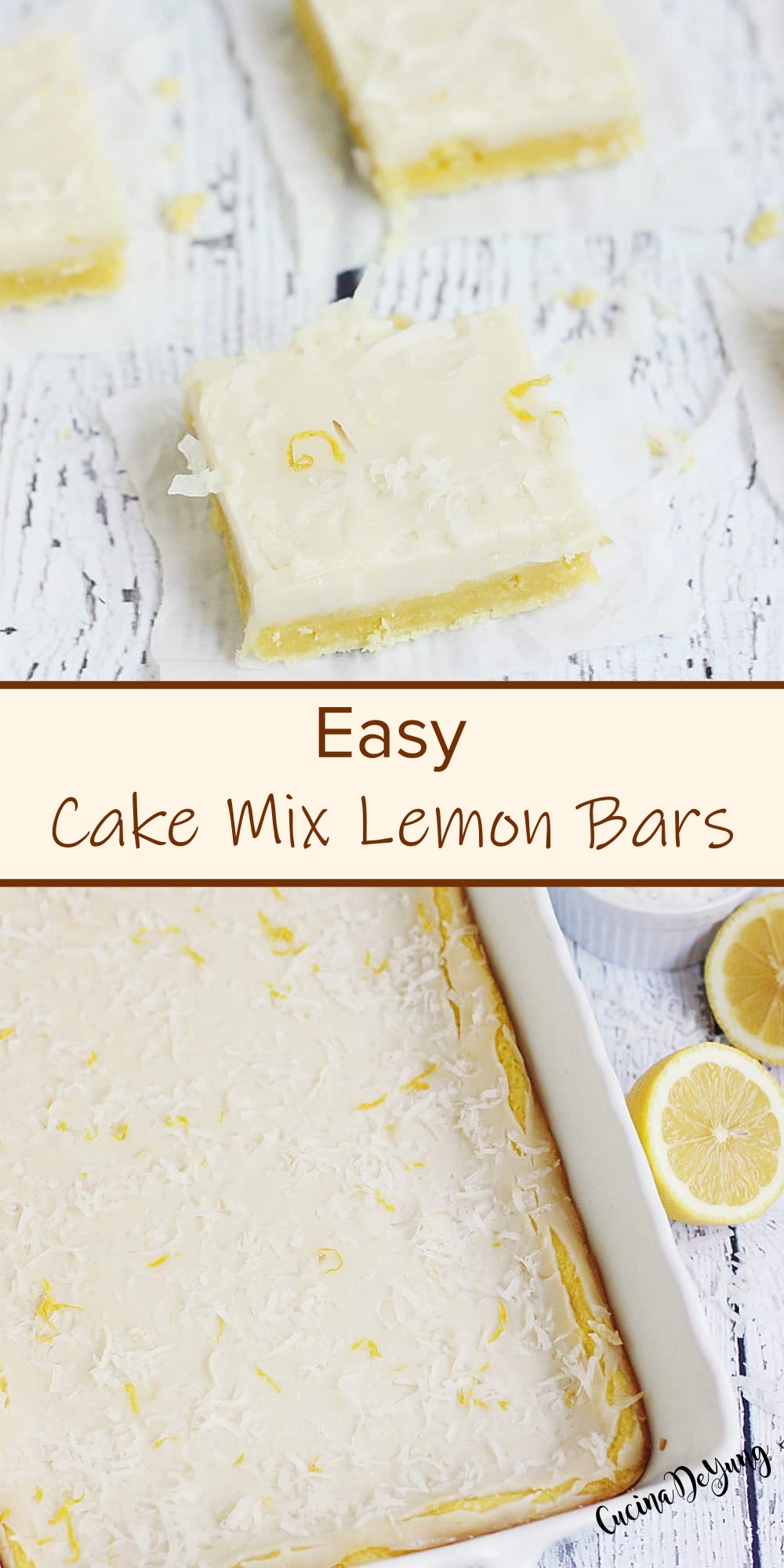 Source: halfscratched.com