Fluffy Pumpkin Pie Dip Recipe – This Fluffy Pumpkin Pie Dip delivers tons of fall flavor in a fluffy no-bake dip! Warm spices combined with a rich creamy base makes this pumpkin dip perfect for apples, bananas and more!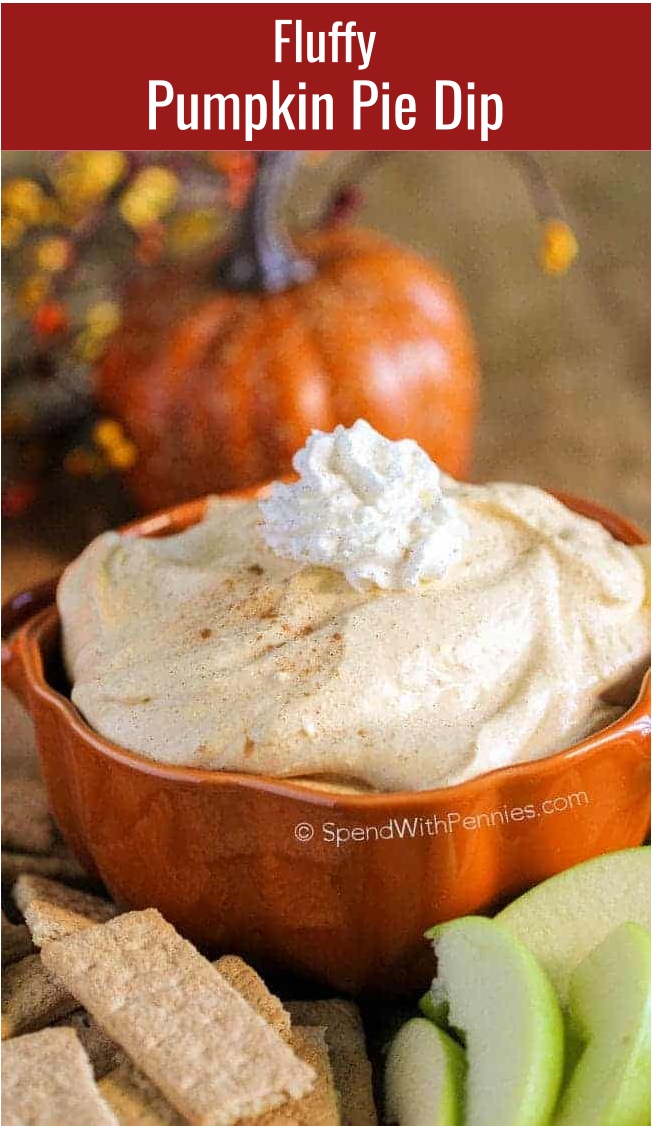 Recipe by: spendwithpennies.com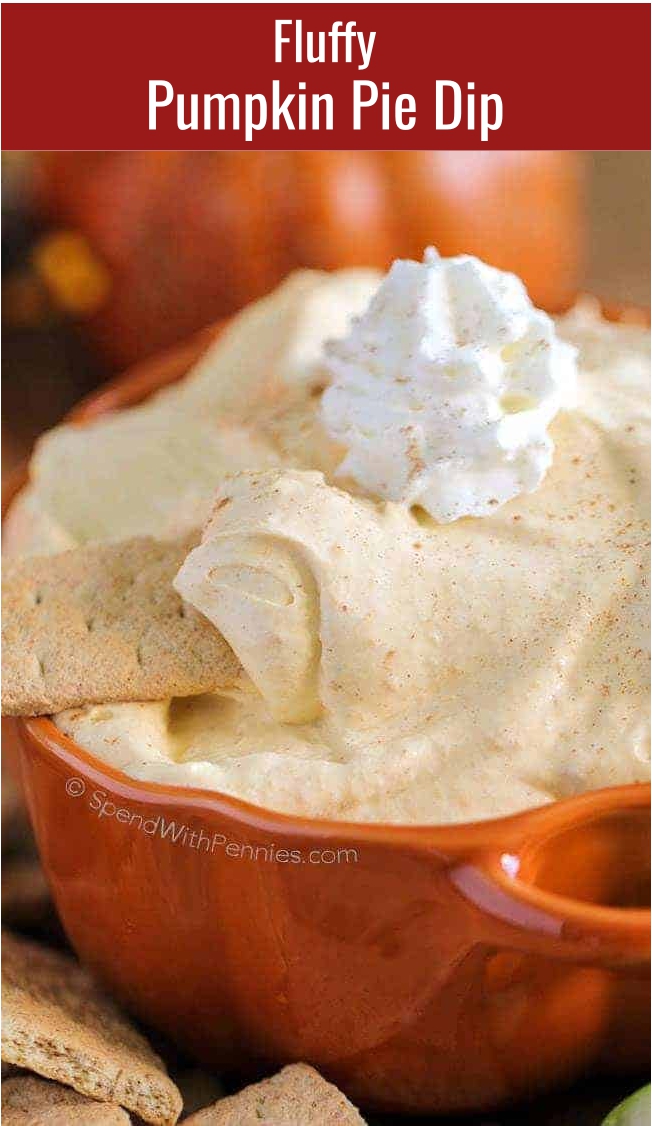 SERVINGS 8 servings
Ingredients
12 oz cream cheese
2 cups powdered sugar
1 cup canned Pumpkin
1 teaspoon ground ginger
1 teaspoon pumpkin pie spice or cinnamon
2 cups whipped topping*
Notes
*One 8 oz container of whipped topping is approximately 3 cups. Measure 2 cups.
Instructions
Beat cream cheese and powdered sugar until light and fluffy. Stir in pumpkin and spices. READ MORE