Pumpkin Banana Bread (Gluten Free) – Fall flavor meets banana bread in this gluten free pumpkin banana bread. It's the perfect way to use up old bananas and open cans of pumpkin.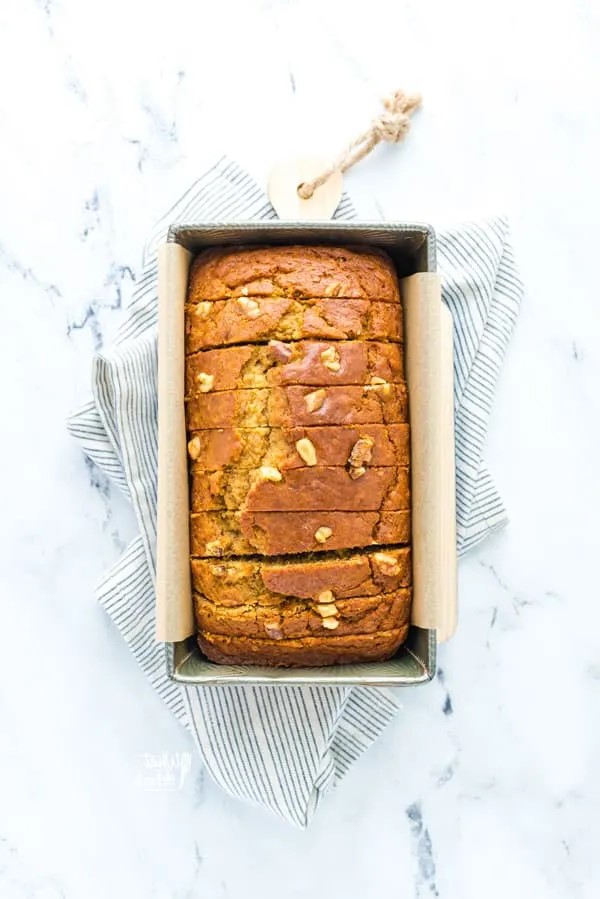 Yield: 12 slices
Ingredients
2 cups gluten free flour blend (see notes)
1 teaspoon xanthan gum (omit if your flour blend contains it)
1 teaspoon baking powder
1/2 teaspoon baking soda
1/2 teaspoon fine sea salt
1/2 teaspoon ground cinnamon
1/4 teaspoon ground nutmeg
1/2 cup granulated sugar
1/2 cup light brown sugar
1/2 cup chopped walnuts (optional)
1/3 cup avocado oil (or canola oil)
2 large eggs, room temperature
2/3 cup milk (or unsweetened coconut milk beverage)
1/2 cup pumpkin purée
1/2 cup mashed banana (about 1 medium-large)
2 teaspoons pure vanilla extract
Instructions
Preheat oven to 350 degrees and spray a 9×5 inch loaf pan with non-stick spray then line it with parchment paper.
In a large bowl, whisk together the gluten free flour, xanthan gum, baking powder, baking soda, salt, cinnamon, nutmeg, granulated sugar, and brown sugar. Break up any large brown sugar clumps, and stir in the walnuts.
In a medium bowl, whisk together the oil, eggs, milk, pumpkin, banana, and vanilla.
Pour the wet ingredients into the dry ingredients and mix until just combined. Pour the batter into the prepared loaf pan and bake at 350 degrees for 55-65 minutes or until a tester comes out clean.
Notes
I use my Nightshade Free Gluten Free Flour Mix in this recipe but this flour blend works great too. You can use a 1:1 flour blend, just omit the xanthan gum if your blend already contains it.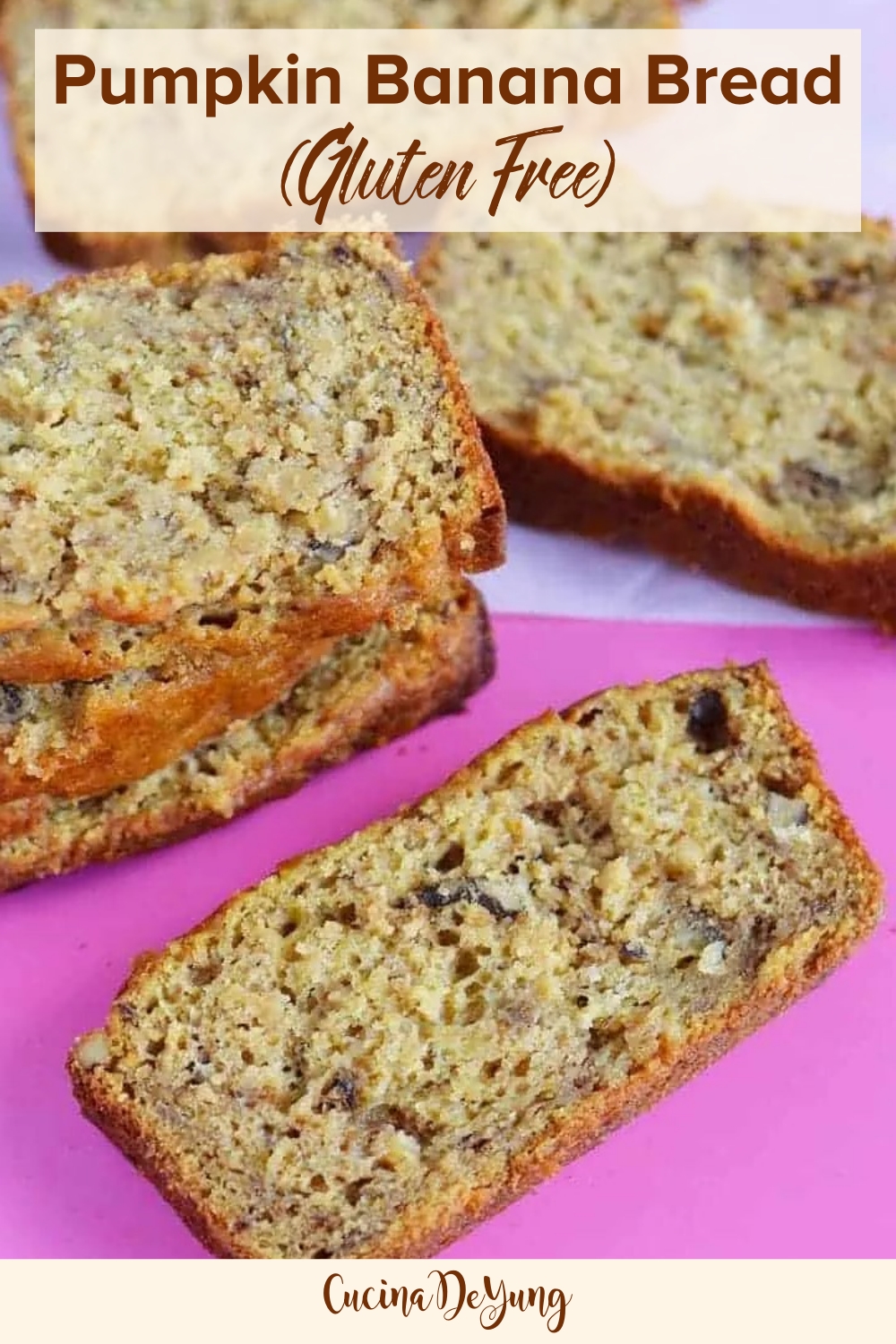 Source: whattheforkfoodblog.com