The BEST Grilled Hawaiian Pork Chops – These Grilled Hawaiian Pork Chops are an easy recipe for a quick weeknight dinner. This mouthwatering sweet and savory dish is the perfect summer meal!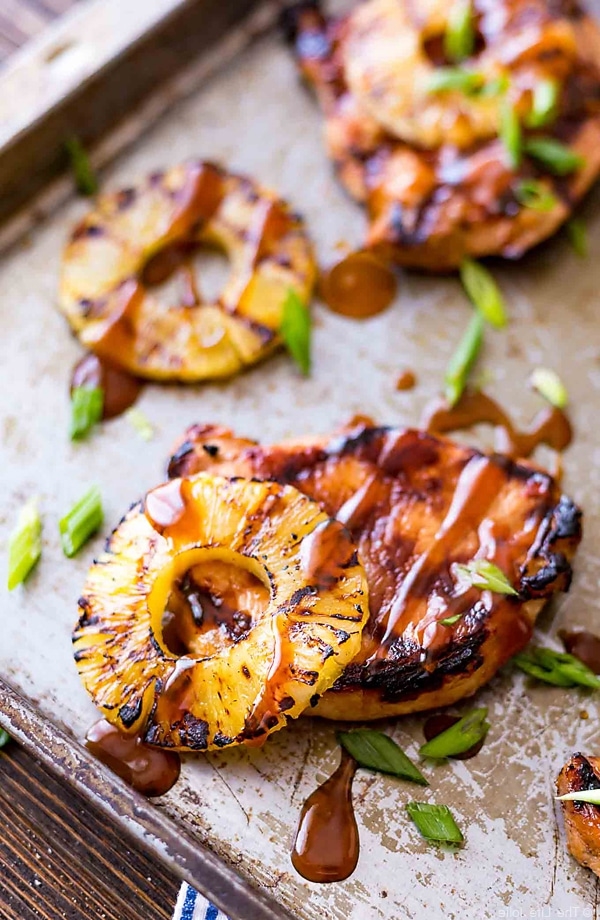 Servings: 5pcs
Ingredients
¾

 

cup

 

low sodium soy sauce

 

(you can also sub out ¼ cup of this for water if you're more sensitive to salt)

¼

 

cup

 

water

1

 

Tablespoon

 

sesame oil

⅓

 

cup

 

brown sugar, 

packed

¼

 

teaspoon

 

ground ginger

½

 

teaspoon

 

crushed red pepper flakes

 

(or more if you want it to be spicy)

3

 

large cloves of garlic, 

minced or pressed

2

 

Tablespoons

 

ketchup

1

 

can of pineapple rings

 

(reserve ½ cup of the juice for the marinade)

1.5-2

 

pounds

 

package Pork Chops

 

bone in or boneless

2

 

Tablespoons

 

corn starch

Chopped scallions,

 

for garnish
Instructions
Whisk the low sodium soy sauce, water, sesame oil, brown sugar, ground ginger, red pepper flakes, garlic ketchup and pineapple juice until well combined.

Pour the marinade over the Pork Chops and let them sit for at least 10 minutes or overnight (you can also freeze them in the marinade and thaw them for later use).

Spray the grill with non-stick cooking spray and heat it to medium-high.

Place the meat and pineapple rings on the grill and reserve the marinade to make the sauce.

Grill them for 4-5 minutes on each side. Rotate them a little bit midway through each side if you want a nice crosshatch grill mark (this is optional). Keep an eye on them because every grill is different- mine were thin but if your meat is thicker you can go a little longer.

Once the internal temperature reaches 145 degrees (or longer if you want them well done) remove them from the grill and rest them for 4 minutes tented in foil.

While your meat rests, whisk the cornstarch into the marinade and strain it into a sauce pan. Heat over medium heat until it starts boiling then reduce it to low heat for a couple minutes to thicken the sauce.

Drizzle the meat and pineapple with sauce, sprinkle with chopped scallions and serve immediately.
Notes
Make sure you don't skip the resting step!
Leftovers last 3 days covered in the fridge.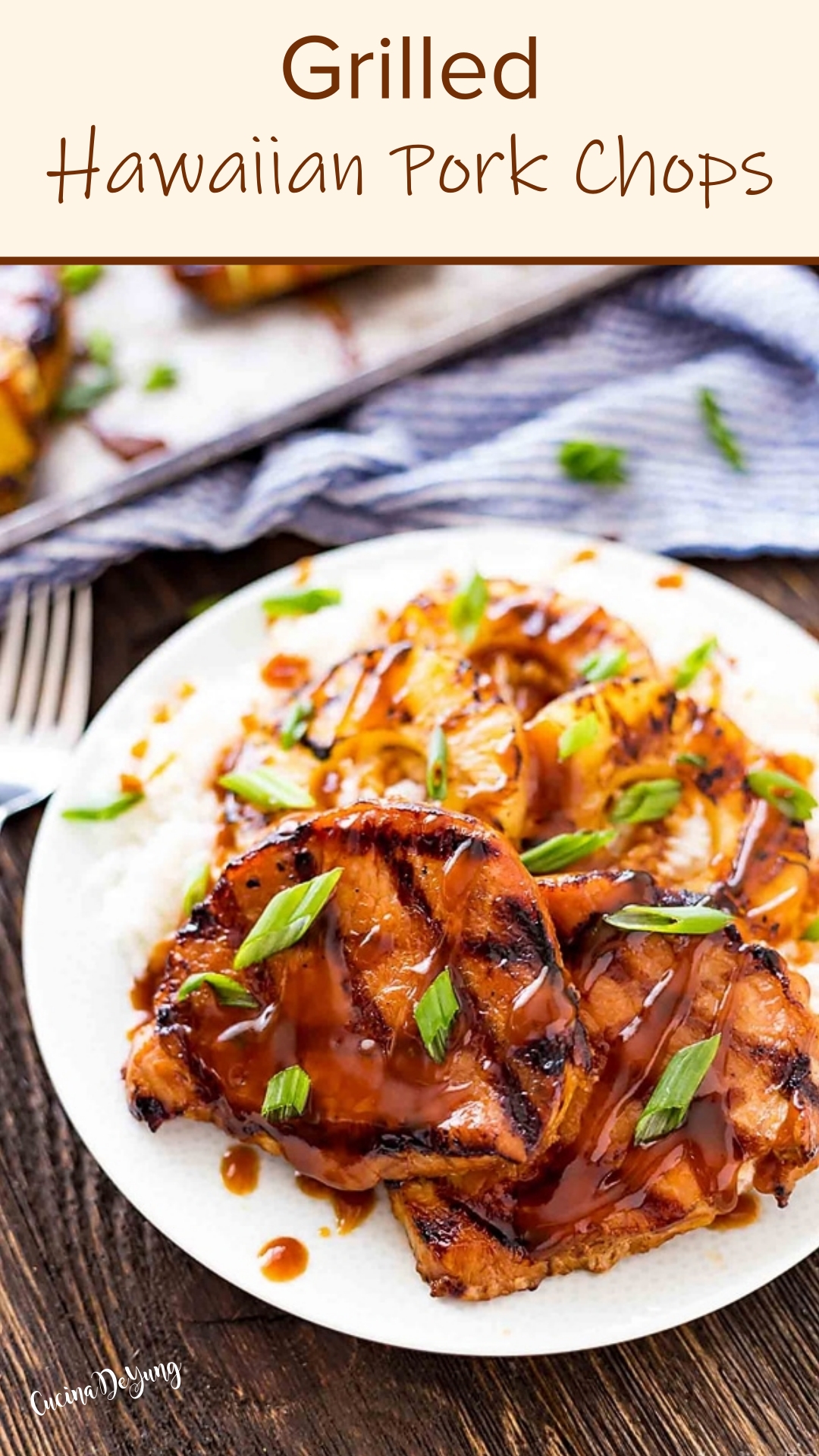 Source: thelifejolie.com