Homemade Bread Recipe – Look no further for the BEST and simplest homemade Bread recipe made with just six simple pantry ingredients! It's the perfect white bread for sandwiches and it freezes well too!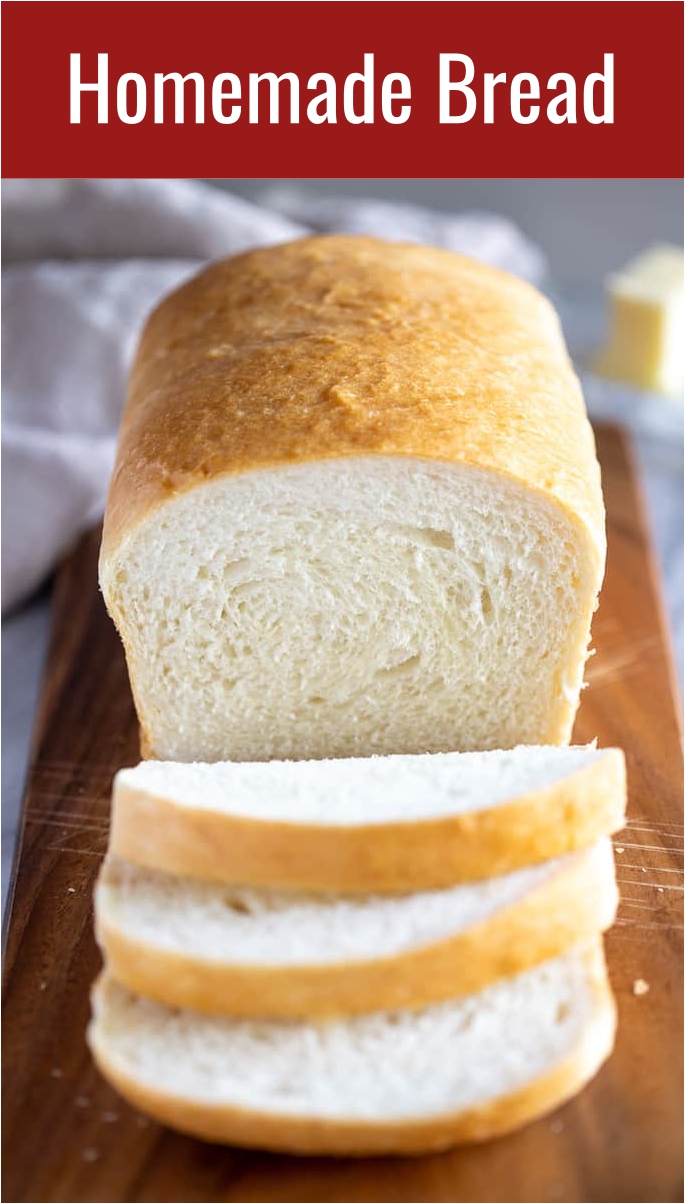 Recipe by: tastesbetterfromscratch.com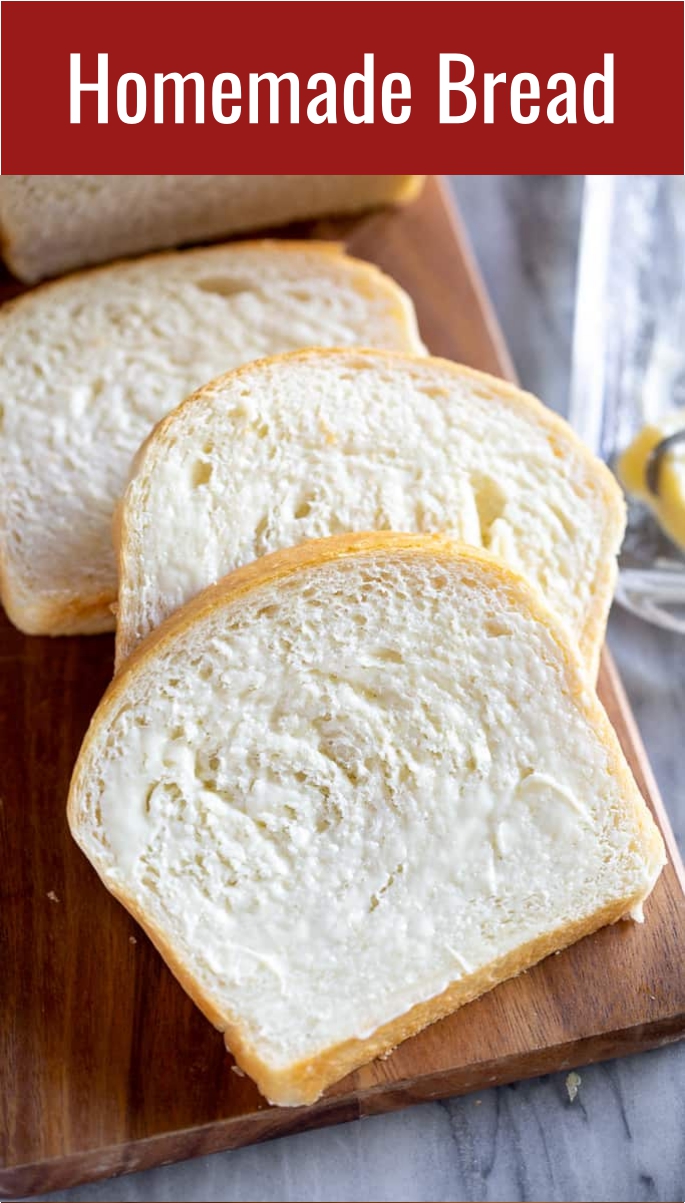 Servings: 24
Ingredients
2 cups warm water (105-115 degrees)
1 Tablespoons active dry yeast*
1/4 cup honey or sugar
2 teaspoons salt
2 Tablespoons oil (canola or vegetable)
4 – 5 1/2 cups all-purpose or bread flour*
Instructions
Prepare the dough: In a large bowl or stand mixer add the yeast, water and a pinch of the sugar or honey. Allow to rest for 5-10 minutes until foaming and bubbly. (This is called "proofing" the yeast, to make sure it is active. If it doesn't foam, the yeast is no good, and you need to start over with fresh yeast).
Add remaining sugar or honey, salt, oil, and 3 cups of flour. Mix to combine.
Add another cup of flour and mix to combine. With the mixer running add more flour, ½ cup at a time, until the dough begins to pull away from the sides of the bowl. The dough should be smooth and elastic, and slightly stick to a clean finger, but not be overly sticky. Add a little more flour, if needed.
Knead the dough: Mix the dough for 4-5 minutes on medium speed (or knead with your hands on a lightly floured surface, for 5-8 minutes). READ MORE
Notes
Flour: Bread flour or all-purpose can both be used with no changes to the recipe. Bread flour will produce a slightly chewier loaf. Whole wheat flour can't be substituted cup-for-cup because it's gluten levels are different. Here is my favorite Whole Wheat Bread recipe.
Yeast: to substitute Instant or Rapid Rise yeast, skip the "proofing" of the dough in the first step and add the yeast to the bowl with step 2. Allow the dough to complete its first rise, and then roll and shape into loaves. Skip the second rise and bake the dough right after placing into the loaf pans.
Quick-rise Tip: To speed up the rising time of the first rise, make dough up to first rising, placing it in a well greased bowl, turning it once to grease the dough all over. Cover bowl with plastic wrap. Preheat oven to 180 degrees F, then turn oven off. Place bowl into the oven, leaving the oven door slightly cracked open. Allow to rise until doubled. Then remove, punch down and shape into loaves.
To make ahead: Make the bread dough through step 4, before the first rise. Place in a large airtight container, and refrigerate for up to one day. Remove from fridge and allow to come to room temperature. Proceed with punching down and forming loaves.
Freezing Instructions: To freeze the dough: Prepare the recipe through step (6), before the second rise. Place the shaped loaves into a freezer-safe or disposable aluminum bread pan. Cover tightly with a double layer of aluminum foil and freeze for up to 3 months. When ready to bake, allow the loaves to thaw and complete the second rise, at room temperature (about 5 hours). Bake as directed.To freeze baked bread: Allow baked bread to cool completely. Place each loaf in a freezer-safe resealable bag and freeze for up to 3 months. Thaw at room temperature on the countertop, or overnight in the refrigerator.
Bread Machine: If using a bread machine, you may want to cut this recipe in half to make 1 loaf (depending on the capacity of your machine).