Delicious Kahlua Pecan Brown Sugar Baked Brie – This Kahlua-Pecan-Brown Sugar Baked Brie is going to rock your next party, gathering or celebration. The brie comes out of the oven gooey and oozing and awaiting it's sweet and delicious topping. It is a must make any time of the year.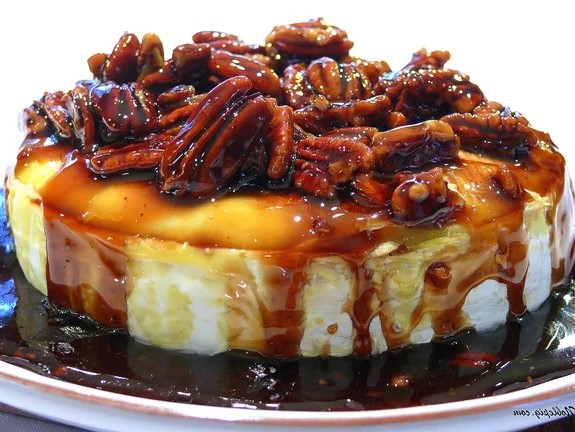 Servings: 8
INGREDIENTS
1 whole wheel of Brie (16-19 ounces)

 

Costco sells one, President Brie is the best for this recipe, do not use an expensive Brie

1 cup Kahlua

1 cup

 

packed light brown sugar

1 cup

 

chopped pecans (I do leave mine mostly whole for looks)

Serve with Keebler Club crackers
DIRECTIONS
Preheat oven to 350 degrees. Start by carefully slicing the rind off the top of the Brie wheel, but do not remove completely. Bake for 15 minutes. When the Brie is done baking, the top can be easily removed to expose the creamy cheese.
While the Brie is baking, in a medium saucepan, bring Kahlua and brown sugar to a boil and simmer for 10-15 minutes, until a syrupy consistency is made. Throw the pecans in for 2 minutes at the end to warm them through and completely cover with the sauce.
Remove the Brie from the oven (removing top rind) and pour Kahlua sauce over the Brie.
Serve warm with crackers.
*Update…some readers have experienced that their Kahlua mixture was too runny. My thoughts are it was too hot for whatever reason. You could make the sauce 15 minutes before you place Brie in the oven and remove from heat, letting it cool a bit and thicken up. If it thickens too much, place it on the heat again slightly. You want a nice pourable consistency.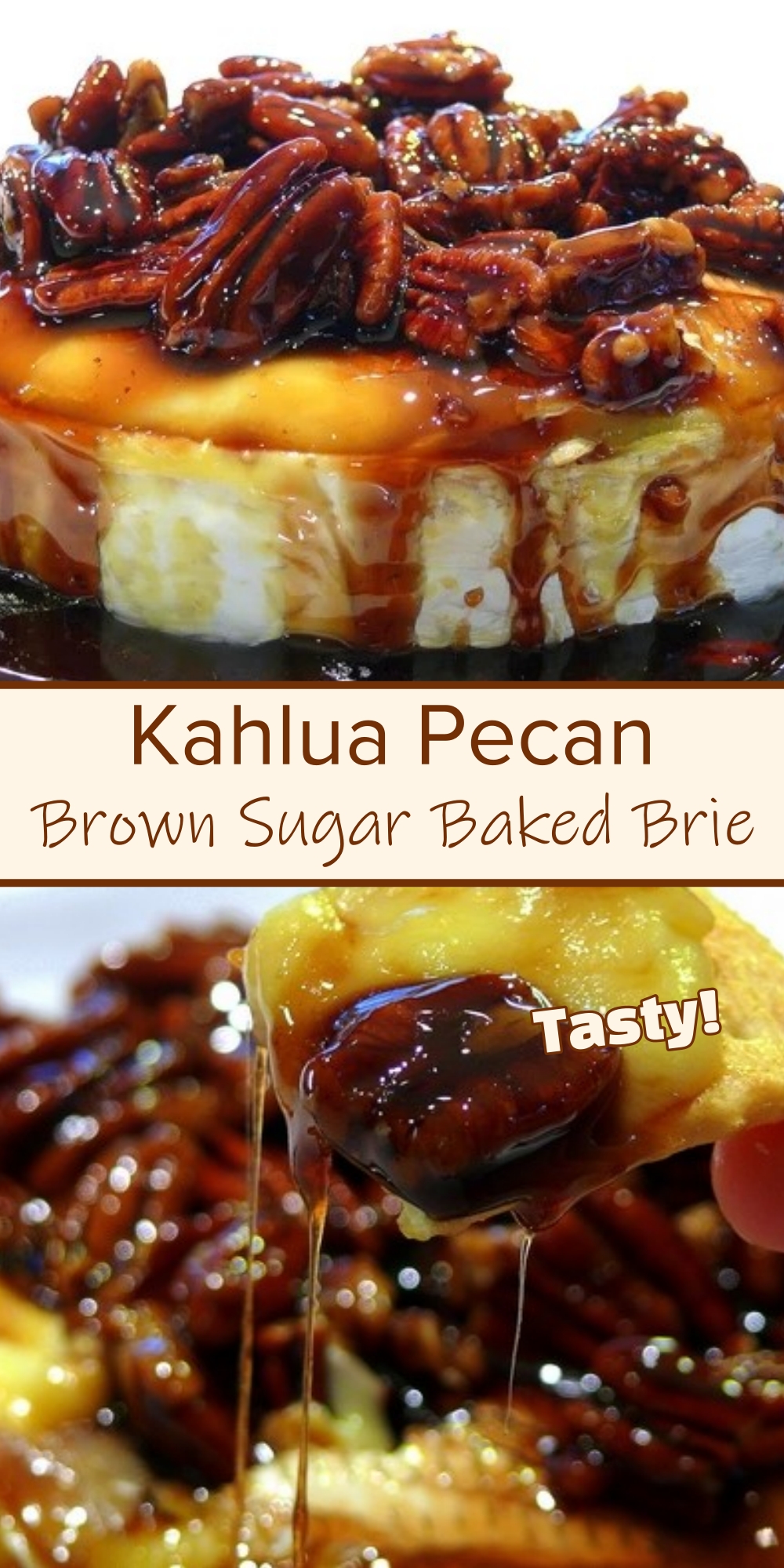 Source: noblepig.com