The BEST Lemon Hand Pies – Easy 3 ingredient oven-baked Lemon Hand Pies Recipe: flaky, baked hand pies with a sweet lemon filling! A dusting of powdered sugar adds a beautiful finishing touch.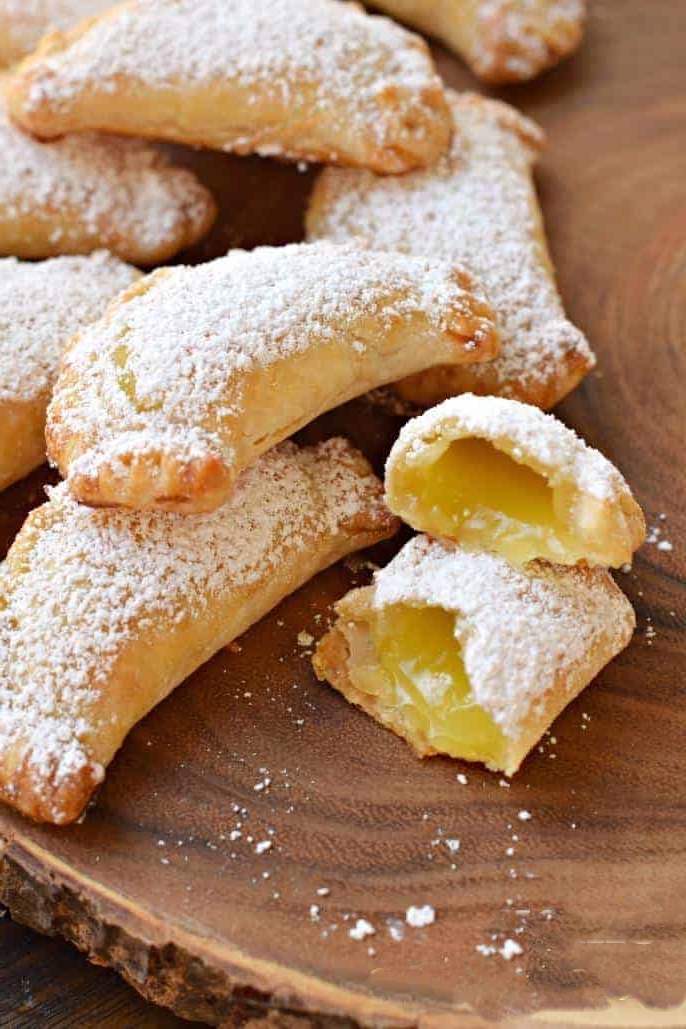 Yield: 24 hand pies
Ingredients
2 boxes (14.1 ounce each) refrigerated pie crust
1 can (15 ounce) lemon pie filling (or homemade lemon curd)
1 egg white, beaten (save the yolk to brush the pie crust edges)
½ cup powdered sugar, optional
Instructions
Preheat oven to 425°F. Remove pie crusts from package and allow to come to room temperature while you prepare filling.
Unroll pie crusts and cut 6 circles from each crust using a 4-inch biscuit cutter. You may have to re-roll the scraps to get the 6th circle.
Using a 1 tbsp cookie scoop, drop lemon pie filling into center of each pie crust circle. Brush the edges of each circle with water or beaten egg yolk. Fold in half and pinch edges completely. Fold pinched edges over and press with the tines of a fork to seal. Poke hand pie with fork once, to prevent bursting.
Beat egg white in a small bowl until frothy. Brush over the tops of each hand pie. Bake on a parchment paper lined baking sheet (1 inch apart) for about 15 minutes, until browned.
Remove cooked pies from baking sheet and cool completely. Sprinkle generously with powdered sugar and enjoy. These are great refrigerated and served chilled.
Notes
Use our recipe to make homemade lemon curd for the filling.
Chill the baked hand pies before serving for best taste! If you can't wait, go ahead and enjoy right away.
Swap out the store bought crust for my Homemade Pie Crust recipe if you have some extra time on your hands!
Store hand pies in refrigerator for up to 3 days for best flavor and texture.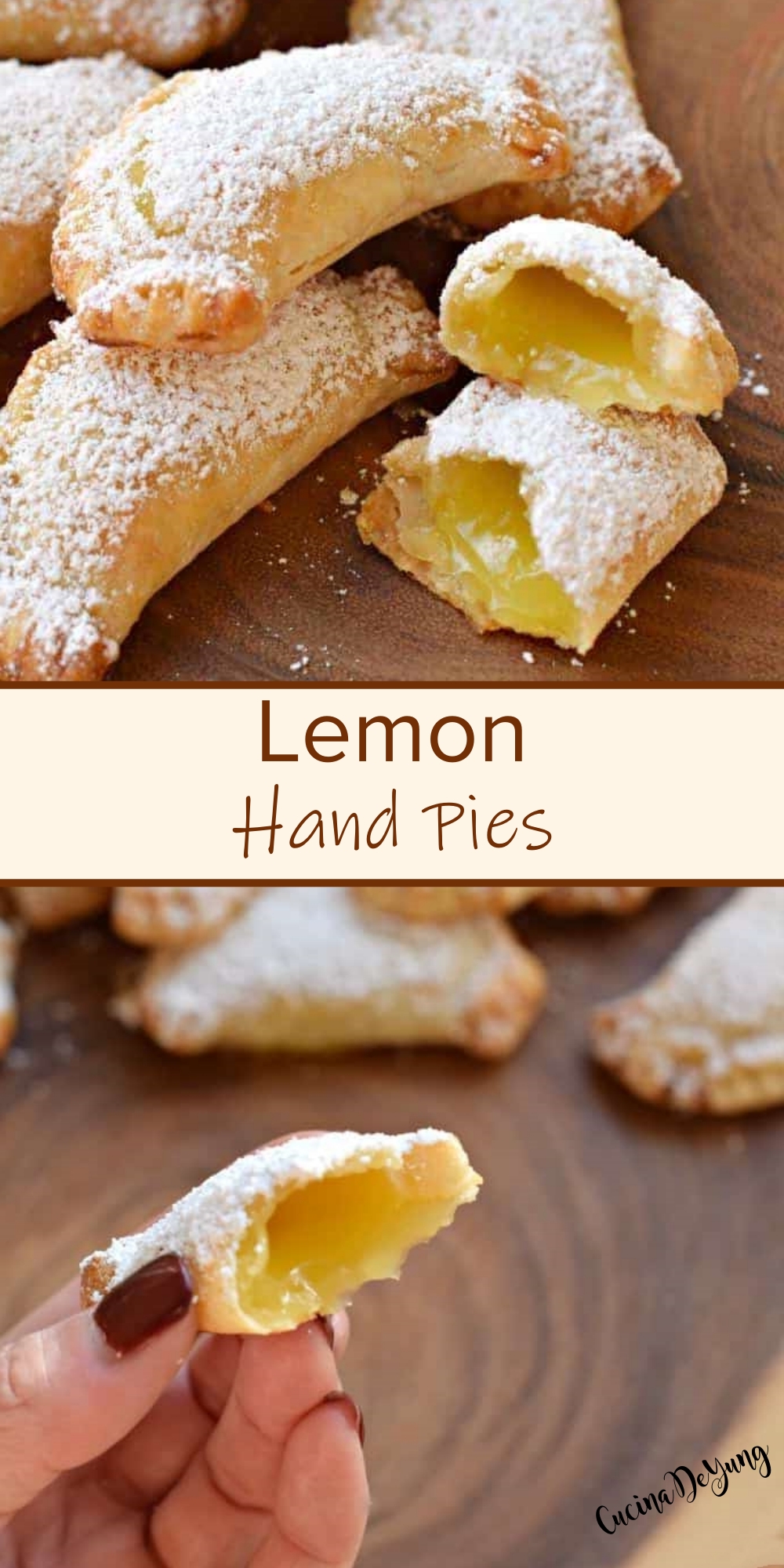 Source: shugarysweets.com